James Kenney's Email & Phone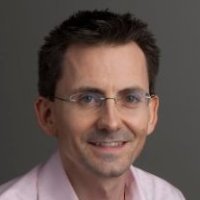 James Kenney
Global Brand Leader for Nestle Skin Health Acne Franchise @ Nestlé Skin Health
James Kenney Contact Details
Morris Plains, New Jersey, United States
Global Brand Leader for Nestle Skin Health Acne Franchise @ Nestlé Skin Health
US Marketing Director @ Galderma
Global Group Brand Director @ Johnson & Johnson
Digital and Social Marketing @ Rutgers University-New Brunswick
Global Marketing and Innovation leader. Consistent track record of driving share, building teams and developing people. Broadly based commercial experience includes franchise and brand leadership in local and global roles across healthcare, food and CPG industries. Strategic board level influencer. Clear bias for action and big "can-do" attitude blends strong commercial fundamentals with innovative marketing and award
ContactOut is used by recruiters at 30% of the Fortune 500 companies
Similar Profiles to James Kenney
Kimberly Bean

Metro Market Manager at Robert Half Technology

Howard Ting

Partner at Considea Consulting

Evan Nicholson

I help marketers use data and martech to deliver better experiences for their customers

Jay Anderson

Owner at Hoisting Wire Rope & Sling

Cindy Moore

Executive Recruiter and YOUR Bank Career Advancement Partner, at cindy@mdmoorerecruiting.com

Christi Segal

Director, Technology Management Consulting

Brian Guzman

Co owner and General Manager

Denise Vaughn

Vice President Communications, Public Relations and Sustainability

Lee Cross

Senior Healthcare Administrative Executive..CEO..CFO..Expertise in Reimbursement and Cash Flow

Brian J. Williams

Customer Service Manager - Frutarom

Andy Pieper

Trial Attorney and Counselor Resolving Complex Business, Natural Resources, and Intellectual Property Disputes

Greg Trezise

Finance Senior Manager, Controller at Whirlpool Corporation

Jim Day

Vice President, Global Program Solutions at Carlson Wagonlit Travel

A Holman

Sr. Manager Business Process and Systems - Supply Chain at Tyson Foods, Inc.

Linda Murphy

Co-author of "American Wine: The Ultimate Companion to the Wines and Wineries of the United States"

Felton E. Lewis, IIII (FEL)

Now serving as a mentor to early stage startups who have joined the XRC Labs Technology Accelerator in NY

Chris Goodwin
Tim Tolley

Principal - Process Engineering at Excel Engineering | Experienced Process Engineer | Dairy & Food Engineering

Nanci (Stickevers) Oehrlein

Virtual Meeting Manager, Meeting and Event Services at PwC

Michael Boatright

Program Sales Manager, Vendor Financial Services

Steve Heavener

Corporate Accounts Manager at Veritiv

Nicole Hutchison
Rob Morris

Managing Partner at Skybox Datacenters

Chad Keenan

Director, Global Operations Corning Shared Services at Corning Incorporated

Carrie Feldman
Laura Gosse
Bobby Bruno

Business Development Manager

Priscilla Germosen

Account Manager at eMarketer

Daniel Kokhba

AV Preeminent Rated. Partner at Kantor, Davidoff, Mandelker, Twomey, Gallanty & Kesten, P.C.

Yuri Green

Senior Engineering Manager at VSP

Matthew Merle

Investor and Board Director

Jay Webster

Senior Vice President Human Resources at AmerisourceBergen

Nate Gentner

Empowering Product Teams at Gusto

Rory Maddocks

Executive Vice President Energy and Commodities at GQR Global Markets

Deepak Seth

Senior Director, Mobile Product Management and Strategy at Concur

Jennifer Tyson

VP of Marketing at HappyCo

Alejandro Reynal

CEO ♦ Cultural & Digital Transformation ♦ Business Services, Hospitality & Technology ♦ Private Equity & Public Company

Steve ☁️

Reliable Big Data Analytics ROI vs. >80% failure rates

Greg Flachman

Director of Retail Sales at That's it.

Craig Gravina
Katie Leighton

Chief of Staff, Customer Success at Box

Kelly Goetsch

Chief Product Officer at commercetools / 4x O'Reilly Author

Christine H.

Senior Product Manager at Uber

Cyndi Goss

Value & Access and Public Policy Leader

Roshan Thomas

VP, Global Supply Management at Tesla

John Viega
Matthew Wellschlager
Terry DTM

★ ★ ★ ★ ★ Experienced Keynote Speaker | Self Esteem Architect ✔Helping Professionals be exceptional Speakers ✔

Yasmin W.
Looking for colleagues of Chris Shelby at Company Inc?