James Goldsworthy's Email & Phone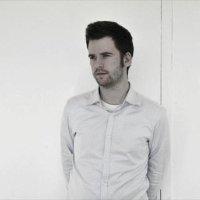 James Goldsworthy
Interior Designer @ forpeople
James Goldsworthy Contact Details
Interior Designer @ forpeople
Interior Designer @ Martin Brudzinski Design Studio
Freelance Designer @ carlisle design studio
HND, Interior Design @ Glasgow Metropolitan College
Interior Designer @ From September 2014 to Present (1 year 4 months) Interior Designer @ From December 2013 to September 2014 (10 months) London, United KingdomFreelance Designer @ From November 2013 to December 2013 (2 months) London, United KingdomInterior Designer @ From June 2013 to October 2013 (5 months) Interior Design Student @ From September 2010 to
ContactOut is used by
76% of Fortune 500 companies
Similar Profiles to James Goldsworthy
Prabhjot Singh

Software Engineer at A-1 Technology Inc

Ryan Hensley
Ryan Anderson
Brian Mathus

Director - Branch Development Technology Strategy at Edward Jones

Neal Aronson

Clean Energy & Infrastructure Executive

James DiStefano

Strategy, research, UX, design.

Grafton Montgomery

Mechanical Engineer - Product Design, Technical Sales, Management

Tuukka Järvenpää

Product and Portfolio Management

Thomas Kaseler

Business Development Manager at DuPont Performance Polymers

Justin Graham

Global Client Account Director at PwC

Paul Browne

Cloud Strategy and Renewal Sales Manager at Oracle

Amit Ghosh

Principal Technical Product Manager

Karen Sironen

Chief Administrative Office at Drupal Connect

Kumaravel Chinnappan

Customer Success Group Head

Craig Engelbrecht

Experienced business leader: building performance, energy efficiency, supply side management, & sustainability

Megan Ung

Land Acquisition Analyst Intern at PG&E

Cesar Martinez

Sr. Director - Innovation Risk Management at Visa

John Konkus

Executive Vice President at Jamestown Associates

Sanquinetta Dover

President and CEO at DoverStaffing, Inc.

Edwin Rosero

Senior Product Designer at SeaChange International

Bilal Zaidi

Founder of Creator Lab | Podcast + Digital Marketing Consultancy | Ex-Google + charity: water

Michael P. Hoover

Vice President - Business Development Officer at Security Bank of California

Patrick Vine
Collen Govender

Managing Director at Siza Wonke Electrical

Phillip Watkins

General Manager at Imperial Select/Chery&Foton

Tertius Zitzke

Acting CEO at 4Sight Holdings Limited

Cristiano Ghidotti

Giornalista pubblicista presso HTML.it

Fornasieri Danilo
Christina Trampota

Global Leader in Product | Strategy | Partnerships | Innovation

F. Moody

Co-founder, CEO & Chief Member Advocate - K4Connect

John Schwall

Taxpayer at United States of America

Alex Marlantes
Peter Chang
Tara Franz

UX Research Manager at Facebook

Ashish Tandon

Director Business Development at ndVOR Solutions

Farooq Abbasi
Matt Kelly
Patrick Smith

Building high value & high impact technology companies

Hamza Suria

President & CEO, AnaptysBio, Inc.

Jason Curry

Group Marketing Director - VDart Group

Georgina Lee

Director, Regulatory Affairs Advertising, Promotion, and Labeling at Agios Pharmaceuticals

Keith Tyndall

Vice President, Corporate Marketing at ServiceTitan

Saikat Mukherjee

Distinguished Data Scientist at Intuit

Ralph Pisani

EVP of Field Operations at Exabeam

Howard MBA

CTO, Chief Mobility Officer, Dynamic Mobility Leader, Influencer and Architect

Michael Moe

Co-Founder + Partner at GSV Asset Management

⭐Jay Lee⭐

Epic World Changer ? CBD Ninja ? Manufacturing ? Wholesale ? Partnerships ? NEXT-GEN CBD Products Coming Soon!