Helmuth Jr.'s Email & Phone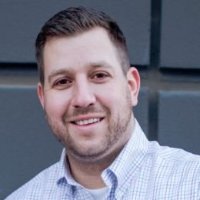 Helmuth Jr.
Director of Operations & Site Leader @ Brooks Instrument
Helmuth Jr. Contact Details
IBEP @ WU (Vienna University of Economics and Business)
Broadly experienced leader within many corporate functions including strategy, project management, operations, and supply chain. Experience gained with executive leadership opportunities at a high technology manufacturer of medical diagnostic imaging, high volume, high tech semi-conductor equipment, and recently in entertainment / restaurant operations. Involvement includes; strategic initiatives and corporate strategy, performance excellence, site leadership; acquisition integration and
ContactOut is used by recruiters at 76% of the Fortune 500 companies
Similar Profiles to Helmuth Jr.
Chris Groutt

COO at JJ Virgin & Associates, Inc.

Tony Casteel

Oracle University, Education Solutions Consultant

Stacy Theis
Dixon A. Smith

Build Teams - Build Brands - Build Careers

Marcy Stulce

Tax Partner at Deloitte Tax, LLP

Mia Natsume
Lilie Nguyen

Product Marketer at Brandify

Eli Weske

Founder and Principal Consultant at ReviveLife Consulting

Peter Guilfu

Managing Director, Head of Agency Lending for Institutional Real Estate and MHC

Joel Hale

Clinical Operations Consultant

Walter CMC

President of The McDonald Group, Inc.

Carolyn Gleason

Director of Membership & Marketing at New York Athletic Club

Frank Lucier

Director, Client Development, Enterprise

Jenna Gill

PA State Manager -Philadelphia Distilling

Darald Berger

Management professional with experience in customer service, people & project mgmt, marketing, social media & leadership

Shailesh Amin

IT PROCUREMENT AND VENDOR MANAGER (Strategic Sourcing & Supply Chain Management)

Angelo Mazzamuto

Group Production Director at 72andSunny

Ketan Zaveri

Co-Founder at Schoolwear.in

Rajesh Kabu

President at Macleods pharmaceuticals Ltd.

Dinesh Lakshmanan

Procurement Director at Honeywell

Tarwinder Bhatia

Cluster Revenue Manager at ITC Hotels

Sidharth Manohar

Project Trainee at Zoho Corporation

Venkatesh Madhava
ACHIN JAIN

Senior Application Developer at Oracle

Rajnish Sapra

CFO at Acciona Energy India Pvt. Ltd.

Deepak Mande

CISA, CISM, CISSP, CRISC, ISO27001 LA, ITIL. Chief Information Security Officer, ICICI Lombard.

Vitotech Solutions

Business Service Provider--(XML/EPUB conversion experts)Sister concern of Vihita Chem Pvt. Ltd.

Alok Tayi
Sanchit Bareja
Asaf Waizman

Director, Strategic Solutions and Enablement at Rackspace

James Herbert
Pierre Toit

Chief Analytics Officer at Vitality (UK)

Rachael Dip.(GRC)
Glen Walker
Angelica Vaccaro

EMEA Talent Acquisition / Recruiting Specialist at Google

Joseph Morris

Business Development Manager at YouGov

Ferzana Bham

Head of Talent Acquisition - Paris & Barcelona at Schibsted Media Group

Rachel Denmeade

HR Director at Inchcape plc

Julia Sandler

In-house Recruiter available for contract/project work

Adrian Love

Helping to 'lead in the new'​ by attracting great Talent for Accenture as the UK&I Recruitment Director.

Siadhal Magos

Product strategy and delivery

Lee Hudson

Chief Operating Officer & Director at AppyParking

Angela Miklos

Senior Recruiter EMEA at Kao Corporation

Shrikant Narasimhan

Data warehousing, business intelligence and analytics professional

Ulas Ozguven

Enterprise Sales Director - EMEA North, Middle East and Africa at Intralinks

Terry DTM

★ ★ ★ ★ ★ Experienced Keynote Speaker | Self Esteem Architect ✔Helping Professionals be exceptional Speakers ✔

Yasmin W.
Looking for colleagues of Chris Shelby at Company Inc?