Garrett Forde's Email & Phone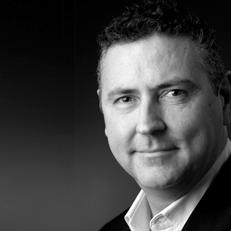 Garrett Forde
Chief Operating Officer @ Intelligent Energy
Garrett Forde Contact Details
Amsterdam, North Holland, Netherlands
International Product & Marketing Manager @
PANalytical
Master of Business Administration (M.B.A.) @ Twente University
A dynamic international Chief Executive with a commercial & business development flair. An experienced business leader in international technologies companies, exuding an ambition and drive for entrepreneurship, global expansion and growth. Brings unique global experience having worked in EMEA, Americas and Asia. Solid track record in creating unique business strategies and driving performance improvement, in a variety
ContactOut is used by recruiters at 76% of the Fortune 500 companies
Similar Profiles to Garrett Forde
Sue Howlett

Food Technical and Quality Systems Manager at WSH

Charlotte Barnard

Senior Manager, Account Based Marketing at Salesforce

Jonathan Spokes

Currently looking for my next exciting opportunity

Robert J Scott

Actor, Production Manager, director and producer

Brett Paddock

Sales Operations Specialist at Palo Alto Networks

William Zimlich

President and CEO at Monitored Therapeutics, Inc.

Owen Reilly

Southeast Regional Sales Manager at Ekso Bionics

Sam Perry
Ken LaPier

Technologist and SE -- NetApp

Jacob Tempchin
Shawn Cate

VP Sales & Marketing, Taylor Morrison

Derek Howle

Senior Account Manager at Storage Assessments Llc

Marc Braun

President at Cambridge Engineering

Ashley Preisinger

APT Executive Director, Emory Proton Therapy Center

Ron Allnock

Sr. Director, Retail Channel Sales, Food and Drug

Andrew Foster

Business Development Director - Local Government

Simon Rusling

Partner & Head of Marketing at Barnett Waddingham

Francisco Garcia

Co-owner, Once Upon A Time Music I Music Consultant

Stephen Trowell

New Car Sales Director at Mercedes-Benz Retail Group

D-J Hageman

Global Marketing Manager - Haig Club at Diageo

Ralph Henderson

★Supply Chain Marketing Executive and Consultant ★Producer of Supply Chain Executive Forums ★Tradeshow Strategist★Emcee

Rich Lombardi

Sales Manager-- Danaher Corporation-Gems Sensors and Controls

Gopal Kamath

Program Manager at Cisco EIR

Nichole Cook

Skype me for Internal/Exclusive CPA offers. Skype: NicholeCook3

Dana Bernard

Director of HR at Summit Group

Karen Appelgren

Business Strategist, Marketing Professional & Educator

Sharon Weber
Nadim Ahmed

Owner of Venture X - Dallas North (coworking)

Terry DTM

★ ★ ★ ★ ★ Experienced Keynote Speaker | Self Esteem Architect ✔Helping Professionals be exceptional Speakers ✔

Julia Bushkov

HR Consultant, President of HRVentures, Inc.

Mary Poppen

Chief Customer Officer at Glint Inc.

Bill Elliott

President at Elliott Electric Supply

Stav ?
Vinod Venkataraman

Engineering Manager at Facebook

Kathleen Brandt

Senior Vice President and Chief Information Officer at CSX

Gabriel W.
John King

Chief Commercial Officer at Ra Pharmaceuticals

Elisabeth Colunio

VP, Human Resources at Quanterix

Greg Price

Software Engineer at Zulip

Yingyi Hu
Michael Giambalvo

Software Engineer, Tools and Infrastructure

Peter Kerrane

Worldwide Vice President, Strategy & Business Development at Johnson & Johnson

Guang Wang

Sr. Manager, Information Security at Palo Alto Networks

Elizabeth Young

Senior Front-End Developer @ TripAdvisor

Matt CPA

Senior Manager of Financial Reporting at InvenTrust Properties Corp.

Lucy Calver

Director of Digital - Europe

Nyall James
Yasmin W.