Gareth John's Email & Phone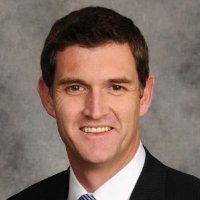 Gareth John
Senior Vice President @ GE Capital, Capital Markets Group
Gareth John Contact Details
BA @ St. Andrews University
Fixed income specialist with 15+ years experience originating, structuring, underwriting and marketing asset-backed bonds, bank loans, structured equity and private placements. Primarily focused on aviation and esoteric assets.
Director @ Aviation Finance Structured Credit From May 2015 to Present (8 months) Director @ Private Finance Group (1/12 - present) Originate, structure, underwrite and place debt into the private
ContactOut is used by
76% of Fortune 500 companies
Similar Profiles to Gareth John
Nikola Pisetskyy
Eugene Palamarchuk

Subcontractor at GSE Systems

Illya Shevchuk

Software Engineer at DevRain Solutions

Tatiana Tokareva

Project Manager at Luxoft

Yulia Steperova

Head of Quality Assurance department at Jelastic

Anton Shiryaev

Abiliton Senior Software Engineer

Andrii Dorofeiev

Oracle Database Developer/Designer at mse GmbH

Sergey Borisov
Ilya Turshatov

Test Automation at Ciklum

Nikolay Rudenko

Senior Front End Developer at Astound Commerce, Inc.

Irina Sevostyanik

Head of Trade Marketing Department at Foxtrot, Kiev, Ukraine

Natalya Kangina
Oksana Serkiz

Marketing Manager CRH Ukraine at CRH

Tamara Kazarova

Head of Sales Department at Seven Hills, International Group of Developers

Leonid Rusev
Viktor Kirichenko

UI/UX Designer at Trinetix LLC

Leonid Kornilenko

Software Engineer at Mirantis

Oleh Briushenko
Aleksandr Dyachenko

Java Developer at Fenix-Soft

Ivan Sheychuk
Maksym Prychynenko

Web Developer at Light IT

Maksym Levytskyy

Advisor to the Governor at Khmelnytskyi regional state administration

Dmitriy Khavin
Roman Shmygol

Dear recruiters, currently I'm closed for new offers

Nadin Galkina

Looking for new opportunity

Artem Frolov

C# Engineer at BASSoftware

Alex Lissitsa

President, Ukrainian Agribusiness Club, CEO of Industrial Milk Company

Alexander Tereshchenko
Maksym Diachenko
Jordan Mendelson
Andy Bynum

Executive Partner, Executive Program at Forrester Research

Lisa Ingram

President and CEO aka Slider Queen

Blaise Arcas

Distinguished Scientist, Google AI

Gabriel Dobbs

Vice President of Business Development and Policy at Kespry Inc.

Chelsea Riggs
Aaron Amendolia

IT Leader: Strategy, Digital Transformation, Infrastructure, Enterprise

Georgie Alexandre

Director of Sales at Percolate Inc.

Zephirin Broussard
Doug Thielen

Integrated Brand Marketing and Content Strategy at Filson // Brand Innovator's 40 Under 40

Barry Dauber
Michael DeFranco

Board Member at Karuna Ventures

Joohyun Kim

Head of Data and AI at Bagelcode - We're hiring in Seoul, KR!

Angela Zhang

Product/Infrastructure Engineer at Quora, MIT '14

Cesar Montero

Sr. Technical Artist / Shader Writer @ TikTok

Nirav Shah

Manager, Product Marketing at Symantec

Eric Blossey

Chief Commercial Officer at SpineEX, Inc.

Greg Strickland

Company Integration Lead (Former Chief Operating Officer at Periscope Data)

Terry DTM

★ ★ ★ ★ ★ Experienced Keynote Speaker | Self Esteem Architect ✔Helping Professionals be exceptional Speakers ✔

Yasmin W.
Looking for colleagues of Chris Shelby at Company Inc?