David F.'s Email & Phone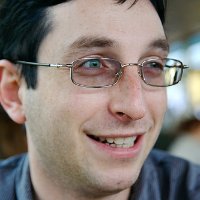 David F.
Senior DevOps SRE @ Hypothes.is
David F. Contact Details
Senior DevOps SRE @ Hypothes.is
System Engineer @ Snowflake Computing
Systems Operations @ BitTorrent
AA @ Santa Rosa Junior College
I'm currently seeking full employment as a DevOps engineer in the San Francisco area. My core competencies are Linux systems orchestration, configuration management, service architecture, and internal tools development. I have a strong preference for Open Source Software. I have deployed services that handle traffic from millions of daily users. Some of the tools I've used include
ContactOut is used by
76% of Fortune 500 companies
Similar Profiles to David F.
Michael White

Senior Vice President, Operations at TPC Group

Alicia Torres
Jeff Eisenband

Senior Editor at ThePostGame

Julie Meridian

Experience Design • Fine Art & Illustration

Tia Williams

Merchandise Marketing Manager

Christopher Skelly
Matt Jacobs

Director at Ladder Capital Corp

Ryan Ricketts

SEO Program Manager at REI

Andy C. Baker, CFP®

BUSINESS BROKERAGE⋆RETIREMENT⋆TAX PLANNING ⋆EXIT STRATEGY PLANNING⋆ ⋆BUSINESS VALUATION⋆CERTIFIED FINANCIAL PLANNER™

Alisha Gay

Field Sales Account Manager at Monster

Tom Perry
Goran Tadic

Owner and President of Gemini Express LLC

Gregory FACS

Plastic Surgeon / Author / Speaker / Consultant

Hari Samrat

Principal Engineering Manager at Microsoft

Eric Yancy

Information Security Officer, GetThere

Marisa (she/her)

Director of Human Resources at SFMOMA San Francisco Museum of Modern Art

Paul Fitzgerald

Director at The Heat Plan

John Comer

product manager at Volvo Truck

Aaron Joshua Barroso

Digital Marketing Manager at emotive.

Simon Taylor

Head of Planning at High Speed Two (HS2) Ltd

Trevi Wormley

Managing Director and Chief Solution Engineer at TJ Strategy Group, LLC

Toni CEBS

Account Manager - Employee Benefits at Gallagher

Rick Heinl
Anthony Halsch

CEO at RoxBox Containers & Modifications

Neil Waldron

Chief Marketing Officer at Rocky Mountain Health Plans

Mike Barber

Medical Director, International Health and Wellness Center at the Garden of the Gods Club

Bryan Sullivan

Senior General Manager at Anheuser-Busch InBev

Priya Shukla

Senior Vice President, Global Communications | 15+ Years of Innovation in Public Relations & Corporate Communications

Jim Goodspeed

Manager, Application Portfolio &Software Development - eCommerce at Liberty Mutual Insurance

Yaron Goldberg
Steve Perez

Vice President Sales at Hypertec Group

Bruce Havel

President at Mercury Products Corp.

David Bidwell

Managing Partner - PF Miami Developers

David Epstein

Head of Core Product at GLG (Gerson Lehrman Group)

Atef Massoud

Automation Engineering Manager. Motion control, Servo, Robotics and Automation.

Alexander Torres

Application Developer at UPS

Sheeda Jamsheed
Eddy Hulley
Orlando Santoni

Software Engineer at Visa

Mardi Tangeman

Talent Acquisition | Principal, Tangeman Group

Marilyn CHRL

Director Human Resources Canadian Linen/Ameripride Services/Quebec Linge

Michael Petrella

Vice President at BorrowersFirst, Inc.

Jennifer Russell

Senior Director - Global Payments, Billing & Risk

Stanley Skoglund

Payments Professional & Consultant. Exec Coaching & Leadership & Org. Dev Consultant. Strategy & Facilitation Coach

Mark Hegedus

Experienced Beverage Executive

Raghavendran Nagarajan

Director, Regional Head of Credit Strategy at Citi

Xing Zhang
Pooja O.

Sr Mgr, Digital Marketing

Matthew Moseley
James Gilman

General Counsel at Methodist Healthcare System
Looking for colleagues of Chris Shelby at Company Inc?
Sheetal Kumar
Cofounder