Darielle Ruderman's Email & Phone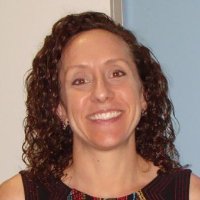 Darielle Ruderman
Sr Director, Primary Care Consumer Marketing @ GlaxoSmithKline
Darielle Ruderman Contact Details
Sr Director, Primary Care Consumer Marketing @ GlaxoSmithKline
Senior Director, Respiratory Consumer Marketing @ GlaxoSmithKline
Senior Product Director, Advair @ GlaxoSmithKline
Bachelor's Degree, Major in Psychology; Minor in Sociology @ Smith College
Senior Marketing leader with 20+ years consumer-focused brand management experience with diverse products and industries in leading Fortune 500 Companies. Extensive experience developing consumer positioning and copy strategies for multiple products, targets, disease states, and business objectives by leveraging consumer insights. Proven success developing and executing innovative consumer plans and product launches that drive positive business results.
ContactOut is used by recruiters at 76% of the Fortune 500 companies
Similar Profiles to Darielle Ruderman
Kevin Maahs

Director of Sales and Recruitment at Respiratory Solutions

April Smucker

Director of Facilities and Construction at Kingston Healthcare Company

Vicki Wulf

Vice President, Consultant at SilverStone Group

Alyssa Warden

Staff Accountant - Cost Accounting

Maggie Langan

Manager of Meetings & Events at PCIA

Michael Yunik

Transmission System Operator at Dominion Virginia Power

Matt O'Gara
Kori Sternik

Organizational Excellence Intern at MTU America

PEGGY BURKHOLDER

Accountant at Hendrick Phillips Salzman & Flatt, PC

Greg Reviss

Hartley Purdy Architecture Inc.

Walt Sendor

Assistance Sales Manager Grocery at Albertsons

Roger Reynard

Senior Web Developer at Aspenware

divya gangwani

Actively looking for Internship/Full Time

Yafeng Wang

Business Manager at Island Publication, Kingstree News, Georgetown Times

Ghulam Azhar

CEO at TRIPPO NOVELTY LLC

Lina Magdeline

Sr. Analyst, FP&A at Frontier Communications Corp.

Erin Schwasnick

Marketing Communications Manager at Milliken Chemical

Marina Sassone

Account Manager at CoxReps

Elle Ekland

spokesmodel/ambassador at clive christian

Michele Duran

Human Resources Manager, SHELTER, Inc., Concord

Ann Bradshaw, SPHR

Human Resources Manager at Builders Mutual Insurance Company

William O'Bryan, CPA, CGMA

Supervisor - Audit and Tax

Carl Dodd

Facilities Superintendent

Stephen Yops

Senior Infrastructure Engineer

Ryan Sebeck
Taylor Ashley

Cinematographer/Editor at Amari Productions

Joel Dagang

Project Coordinator who knows a thing or two about the entertainment and video game industries.

Jodi Floyd

Senior Tooling Engineer at AP Emissions Technologies

Biwan Zhou

Consulting Engineer at ABB

Blake Carpenter

Computer Vision Engineer at Embark

Jean Liao

Lead Software Development Engineer in Test at Amazon Lab126

Eddie Lopez
Christopher Roblee

Senior Manager of Engineering, Cloud Security at Cisco

Jeremy McIntyre

Software Engineer at Lever

Khanh Ly

Lead Technical Recruiter at Bungalow

Wenjun Wang

Software Engineer (Search & Data Mining)

Christine Lin

Software Engineer III at Jet.com

Tommy Nguyen

Software Engineer at The Aerospace Corporation

Frank Cleary

Software Engineer at Google

Andrew Sowers

Manager of Applications iOS/tvOS at A+E Networks

Petey Light
Stefan Buerkle

Head of Sales North America, VP

Evan Heinze

Sales Development Representative - NinjaCat

Benjamin Saff

Full Stack Engineer at Brain.fm

Preetam Ojha

Data Engineer at Facebook

Nayan Vaish

Software Developer at Bloomberg LP

Christine Nguyen

Owner/Optometrist @Roseville Optometry Associates

Terry DTM

★ ★ ★ ★ ★ Experienced Keynote Speaker | Self Esteem Architect ✔Helping Professionals be exceptional Speakers ✔

Yasmin W.