Chad A. McDaniel's Email & Phone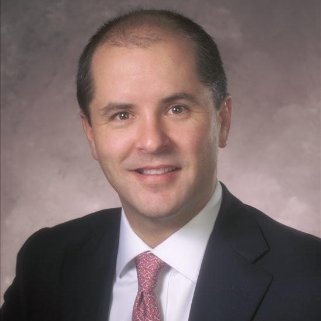 Chad A. McDaniel
Senior Vice President, General Counsel & Chief Administrative Officer @ Lydall
Chad A. McDaniel Contact Details
Hartford, Connecticut Area
BS, Political Science @ Southern Connecticut State University
Senior Vice President, General Counsel & Chief Administrative Officer @ Responsible for managing the global Legal, Human Resources and Environmental, Health & Safety organizations for a publicly-traded (NYSE listed), light industrial manufacturing company with operations throughout the U.S., Europe (including the U.K.) and Asia (including China). From May 2015 to Present (7 months) Manchester, CTVice President, General
ContactOut is used by
76% of Fortune 500 companies
Similar Profiles to Chad A. McDaniel
David Glenn

Vice President Strategy & CFO

Paul G. Igoe

Senior Vice President, General Counsel and Secretary

Ari David

Vice President, Assistant Secretary & Associate General Counsel
Les Ryan

Head of Rural Commercial SA at Bank SA

Stuart Allott

GM, Communications and Corporate Affairs at Australian Energy Market Operator (AEMO)

Matthew Wallace

Asia Pacific Business Manager at Leica Biosystems

Anthony Buatti

Senior Manager, Recruitment at Teach For Australia

Hsin-Ju (Julie) Wu

Content Author at Red Hat- Apac

Gerry Alisandratos

Director of Strategic Planning and Commercial Excellence at Abbott

Shane Schokman

Director at Schokman Pty Ltd

Ianthe Gibson

Owner/Partner at Gibson Clark Pty Ltd

Mae Younes

Administrative Assistant at The Shannon Company

Roisin McLachlan

Managing Director at Alpha Empire Pty Ltd

Marea Ford

Sales Manager Qld at World Wire Cables (Aust) Pty Ltd

Livia Arena

Designer/Director at Livia Arena

Robert Crabtree

Owner of dorrington park horse stud

Crystal McNaughton

Analytics & Data Management Practice -Consultant

Peta Frost

Account Manager at Bang PR (M&C Saatchi)

Shane Grimstone
AJAY KAPUR

Principal Civil Structural Engineer, UGL

Sandesh Vijay Devaraj

ICT Alliances, Global Sales Support and Presales Professional

Megan Stanley

Licensed Real Estate Agent at Belle Property

Victoria Jourdan

Spanish<>English translator / English, Spanish and German proofreader (27 years experience).

Joanne Westover

McDonalds Licensee Partner- Ben Westover

Anita Rubin

Senior Radiographer at Queensland X-Ray (SONIC HEALTHCARE)

Diana Mignani
Pat Gargiulo

Relationship Manager at People's Choice Credit Union

Marnie Withers

Experienced Marketing & Account Manager

Conrad Wainwright

Freelance at Deutsche & Japaner, (DE)

Trent Sullivan

Events and Activations Manager at Qantas

Giancarlo Bonato

Senior Manager at PwC Australia

Christian Emmett

CRM Application Specialist at QSuper Group

Terry DTM

★ ★ ★ ★ ★ Experienced Keynote Speaker | Self Esteem Architect ✔Helping Professionals be exceptional Speakers ✔

Satya Nadella
Ron Sandro

UX Designer, Manager, Architect

Shane McGuire
Mallik Bathula

Data Warehouse Lead, Architect and Manager

Errick Gray

Senior Highway Designer at Atkins

Liangda Huang

Senior Software Engineer at Symphony AyasdiAI

John Wu

Software Engineer at Facebook

Kevin Aloisi
Andrey Shatnyy

RedBubble is hiring! Reach out to me if interested

Guillaume Tournier

Senior Software Engineer at Originate

Madan Kumar

Senior Sales Engineer at Alluxio, Inc.

Yu Kang

Senior Software Engineer at NerdWallet

Aaron Vasquez

Team Lead | Senior Software Engineer

Cara Borenstein

co-founder at bytebase.io

Andrei Korostelev
Pavel Klimashkin

Lead of UI Platform team at Illumio

Gabriel Davila-Ruiz

Mechanical Engineer at Artemis Racing

Julio Ceballos
Yasmin W.
Looking for colleagues of Chris Shelby at Company Inc?