Brian Totty's Email & Phone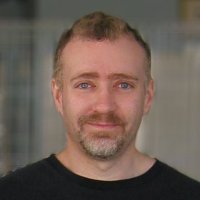 Brian Totty
Scientist @ Silicon Graphics
Brian Totty Contact Details
Ph.D. @ University of Illinois at Urbana-Champaign
Imaginative executive with twenty years of R&D, entrepreneurship, and organizational leadership experience. Fast-faced, user-focused product leader; proven-under-fire business operator; skilled technologist. Left & right brained. Previously SVP Product Development & Operations at Groupon, CEO of Ludic Labs, Founding VP R&D of Inktomi. He has also held positions at Silicon Graphics Computer Systems and Apple Computer's Advanced Technology
ContactOut is used by recruiters at 76% of the Fortune 500 companies
Similar Profiles to Brian Totty
Yoshino Takeiri

Employee at Medical Corporation

Tatsuji Yamazaki
Yuji Matsumoto

Logistics Company - Manager

Hiroya Tan
Chikako Nakashima

Google - Head of Japan, Global Business Development

Monique Perkins

Anti-Corruption Compliance Specialist at Walmart Japan/ Seiyu

Kishimoto Tatsushi

Senior fund manager at horizon asset intenational

Kazuhiro Masuda

Working in Education Field

Takashi Yokomizo

Account Manager at Siemens DI Software

Keisuke Nakagawa

Japan Country Manager at Altiux Innovations

Kazuha Okuda

Planning Director at TBWA\Media Arts Lab

Kentaro Ito

Procurement at SoftBank Mobile

Aaron Gayle

Sales Manager at Info Cubic Japan

Benika Ito

Member of Rakuten Ichiba Development Dept. at Rakuten

Ozaki Kazunori

Chairman and CEO at Ant Capital Partners Co., Ltd.

Shigeo Kambayashi

Strategic Sales Pursuit Advosor at SAP

Ani Furukawa

VP Japan & APAC | Helping Medical Device companies hire top talent in Asia

Gary Milhous

Global Marketing Director - Electronic Materials at Momentive Performance Materials (GE Silicones)

Hitomi Todani

Business Development Manager at Microsoft

Yasui Kazuya
Miho Kitamura

Manager, Campaign and Demand Generation at Salesforce

Tatsuto Okamoto

ECU HW Application Engineer at Continental Japan

koji iida
Olivier Bonini

Group IT Director at Nikon-Essilor Co, Ltd

Sachio Yoshida

Sr.GM at JAPAN POST INSURANCE SYSTEM SOLUTIONS Co.,Ltd.

naoki uno
Masaya Haraguchi

Department director of Business development department at Digital & Data insight center at ADK

Yoriyuki Iwata

Independent Consultant - Project Management, ERP / BI Consultant

Yueh-Chen Betty Liu

Sales Engineer at Phoseon Technology

Yasushi Tsukamoto

Technical Account Manager

Brent Lightner

Founder / CEO at Taoti Creative - A Creative / Technology Agency

Dina Bisson

Changing lives. Connecting people. Sometimes dots and lines, too.

Esther Wieczorek

Recruiting top Commercial and Enterprise Sales Leadership Talent!

Vince Monical
Daniel Castan

Associate at The Blackstone Group

Julien Denaes
Michael Lomio

Digital Marketing | Marketing Operations | Marketing Technology

Ryan Triggs

Head of Engineering at Abl Schools

Gaurav Oberoi

CEO & Co-founder at Lexion.ai

Suzanne Frey

VP, Engineering at Google

Kyle Hendrick

Managing Director & General Partner at AAF Management

Marcus Minifee

VP, Team Marketing & Community Relations - BSE Global (Brooklyn Nets, NY Islanders & Long Island Nets)

Tracy Strauss

Vice President Marketing at Yotpo

Justin Li
Tyler Smith

Chief Sales and Marketing Officer at OtterBox

Gregg Hansen

CIO - Maven at General Motors

Brendan Smith

Vice President of Marketing at Pizza Hut

Vamshi Ambati
Terry DTM

★ ★ ★ ★ ★ Experienced Keynote Speaker | Self Esteem Architect ✔Helping Professionals be exceptional Speakers ✔

Yasmin W.
Looking for colleagues of Chris Shelby at Company Inc?