Bret Cunningham's Email & Phone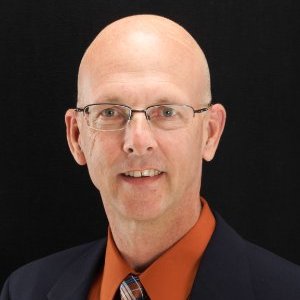 Bret Cunningham
Director of Product Management @ NetContinuum
Bret Cunningham Contact Details
Bachelor's Degree @ University of California, Berkeley
I am a results driven product management professional with over 20 years' experience in building market leading technology solutions and services. I have had success taking solutions from early concept to widely deployed products. I have successfully created new technology markets in venture startup environments and managed mature $500M+ revenue streams for large enterprises. Currently, I am
ContactOut is used by
76% of Fortune 500 companies
Similar Profiles to Bret Cunningham
Andrew Jarrell

Clinical Pharmacy Specialist, Surgical Intensive Care at The Johns Hopkins Hospital

Tim Mahoney

Owner, Mariner Commercial Properties, Inc.

Jamie Pinsker

Applications Technical Recruiter

Andy Pody

Controller at O'Neal Steel

dorina trusca

Business Partner at Hemperry; Owner of Velvet & Jute Soaps

Steven Biddle

Senior Storage Engineer at TriZetto, A Cognizant Company

Adrian Magram

Vice President and Partner at Genpact

Joseph McCarthy
Dimitrije Milovich

President at Radius Engineering, Inc.

Richard Zhao

Business Process Consultant at Wells Fargo Insurance

Robert Meyer

Sr. Manufacturing Engineer at Integra Life Sciences

Lee Helms

Director of Operations at San Francisco Opera

Carson McDaniel

Wealth Management Advisor at Merrill Lynch Wealth Management

Elisha Clapp

Manager, Trade Compliance at Bausch + Lomb

stewart jackson

Owner at Red Beard Carpentry LLC

Jeffrey Brown

Manager, Software Engineering at MINDBODY, Inc.

Mohammad Tawil

Store Manager/Sales Manager at Tesla Motors

Aamir Mausoof

Director Of Operations at Bakkavor | Manufacturing • Plant Startups & Leadership • Supply Chain • Continuous Improvement

Humma Ehsanullah

Senior Manager at Accenture

Chris Robertson

Estimator at M Bar C Construction

Vyjayanthi Kesiraju

Data Science | Machine Learning

Nova John

Internal Medicine Resident at University of Illinois at Urbana-Champaign

Amy Ballard

System Director, Clinical Data Management at Memorial Hermann Health System

Ken Bertrand

President at Allied First Bank

Meagan Snyder

Business Development at EPS Group, Inc.

Marc Weiss

Senior Actuarial Analyst at Aspen Insurance Group

Jim Waszak

Director of Dedicated Services

Tim Waldsmith

Chief Operating Officer at KleenMark

Daniel Watkins
Prashanth Shivanna

Sr. Manager | Data Visualization @ Salesforce

Terry DTM

★ ★ ★ ★ ★ Experienced Keynote Speaker | Self Esteem Architect ✔Helping Professionals be exceptional Speakers ✔

Anton Hofmeier

Chief Sales Officer (CSO) at think project!

Marco Gala

Software Engineer at WorldRemit

Amitai Barnea

Hands-on team leader at Spectory

Mahesh Lad

Senior IOS Developer, Emotive

Doug Jones

Account Executive at Salesforce

Hsin C.

Software Engineer at eBay

Andreea Ionescu

Software Developer at Bank of America Merrill Lynch

Sathish Balu

Senior Software Engineer at GE

Ade Opeodu

Tech Lead, Senior Full Stack Engineer & AWS Certified Solutions Architect - Professional

Daniel Jackowitz
Fred Hehl
Keith Combs

Software Engineering Manager at YapStone

Paula A.

Data Scientist at Verana Health

Guillaume Delente

Mobile Engineer at brightwheel - We're Hiring!

Ning Ding
Tim Connors

Chief Executive Officer at Advantice Health

Yoichiro Basso

SVP & Chief Marketing Officer at DAZN Japan | ex-Uber | BerkeleyHaas MBA

Janetta Wood

Vice President, People at Ancestry

Yasmin W.
Looking for colleagues of Chris Shelby at Company Inc?