Biswajit Saha's Email & Phone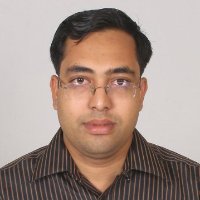 Biswajit Saha
Sr. Database Developer @ International Turnkey Systems
Biswajit Saha Contact Details
• 9+ years in Information Technology with Expertise in Application Development and Design for Data Warehouse/Data Mart development, Data Analysis for Online Transaction Processing (OLTP) and Data Warehousing (OLAP)/Business Intelligence (BI) applications. • 9+ years experience on SQL and PL/SQL that includes Cursors, Ref-cursors, Bulking techniques, Procedures, Functions and Packages, Oracle Supplied Packages, Collections, Partitioned Tables, Triggers,
ContactOut is used by
76% of Fortune 500 companies
Similar Profiles to Biswajit Saha
Socheat (Sothia) Ly-Pittet

Manager of the Account Opening Team and Central File at Société Générale Private Banking (Suisse) SA

Giuseppe Giase

Senior Investment Advisor & Sales Manager

Samuel Muoto
Steve Kenny

General Manager EMEA - Honeywell Thermal Solutions at Honeywell

Ciara Rossier

Director of Medical Launch Excellence, Global Medical Affairs

Benjamin Kikwaki

Head of Global Sponsorship Sales/EMEA at FIBA Marketing

Francois Zehr

Senior Global Transportation & Logistics Manager EMEA bei Cabot Corporation

Agata Anuszczyk
Terri O'Brien

Program Director at Johnson & Johnson

Kristof Schreurs

Project Leader Global Strategy & Operations at Unilever

Vincent Roch

Advertising Manager at Honda Suisse

Nicholas Hills

Strategic Digital Advisory, Digital Transformation, Application Services, Cloud Solutions, PMP, Agile, DevOps, SaFe

Sorin Dascalu
Alberto Zanatta

Full Stack Web Developer at Genioo Workforce Solutions AG

Andrejs Eisaks

Senior Software Engineer at sharoo AG

Pascal Vincent

Senior HR Business Partner chez Bobst Mex SA

John Zeppos, FBCI

Managing Partner at Resilience Guard GmbH | Business Continuity Management | Crisis & Risk Management

Emilie Panno (Roche)

Brand and Product Communication Specialist EMEA chez Parker Hannifin

Suzanne Studinger

Lead Auditor, Quality Consultant

Catalin Cirstoiu

Software Engineer/Architect at Banque Pictet & Cie SA

Rebecca Berlinger
Steven Mudda

Ph.D. Student at Università della Svizzera italiana (USI) / University of Lugano, Switzerland

Hannes Herrmann

Senior CBI (Cash Based Interventions) Officer at UNHCR Colombia

Carine Blondin

Global Marketing Director at GSK

Jonathan Landau
Angie Weinberger

The Global Mobility Coach

Rakesh Cherian

Software Engineer at Qnective Inc.

Fredrik Isler

CFO / Business Development at ANYbotics

Terry DTM

★ ★ ★ ★ ★ Experienced Keynote Speaker | Self Esteem Architect ✔Helping Professionals be exceptional Speakers ✔

Arun Viswanathan

Sr. Devops/Backend Engineer at Walmart Labs

Gonzalo Meza

Machine Learning Engineer at Google

Suzanne Jonkheer

Associate Director Clinical Operations at Syntimmune / Alexion

Ranjith Jeyagopi
Stephanie Onoshi

Cloud Solution Specialist ☁

Carrie Cook

Vice President of Tax at Albertsons Companies

Frank CPA

EVP & Chief Financial Officer at InstaMed

Apun Hiran

Data Architect at Dropbox

Saravanan Vijayappan

Full Stack, Senior Software Engineer - Building Connected Planning

Dennis Gray

Senior Software Engineer - Microservices, DevOps, AWS

Ivayla Dermendjieva

Software Engineer at Google

Ying Chan
Pranay A.

Software Engineer at Snapchat, Inc.

Srinath Reddy
Stephanie Long

Growth Product Manager at HoneyBook

Suzanne Miglucci

President and Chief Executive Officer at Charles & Colvard, Ltd.

Warren Qi
Bennett Buchanan

Software Engineer at Scality

Yasmin W.
Looking for colleagues of Chris Shelby at Company Inc?