Auria Brown's Email & Phone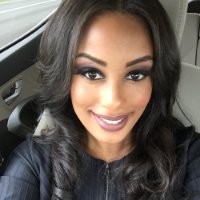 Auria Brown
Lead Recruiter @ PresenceLearning
Auria Brown Contact Details
Lead Recruiter @ PresenceLearning
Clinical Recruiter @ PresenceLearning
Allied Health Recruiter @ Maxim Staffing Solutions
Store Operations Manager @ In charge of overseeing hiring/rehiring employees, training and on-boarding for new hires, paper work for the store that includes time keeping, leave of absences, FMLA, pay and compensation. • Streamline the work processes to create more efficient and timely standard operating procedures. Created best practices that have moved management team forward, by organizing,
ContactOut is used by
76% of Fortune 500 companies
Similar Profiles to Auria Brown
Mattias Rehn
Hugo Tengå

Marketing Coordinator @ Öhlins Racing AB

Majid Gorbani
Leif Lindvall
Andreas Berglin

Financial Consultant at Vasa Värme

Tobias Kjellberg

Consultant and Project Manager, Heat & Power at Pöyry

Jane Sun Åkerman

International Trade Specialist(med bred kunskap och erfarenhet inom exportförsäljning,marknadsföring,logistik och tull.)

Karina Bernsell

Director Finance at Nordic Capital

Mehdi Javdani

Technical Consultant in Electric Power Engineering

Friberg Magnus

Strategy Manager at Saab Kockums AB

Valentina Kacaniklic
Adam Lewestam
Susanne Linna

Marketing, Business development

Berit Carow

PhD Immunology, Postdoctoral Scientist at Karolinska Institutet

Richard Rydell

Experienced Business Developer and Manager, Visionary Entrepreneur, Senior Engineer, Board Member, Lecturer, Teacher

Martin Grauers

Co-founder and Partner at reLean | Operations | Smart Industry and Digital Transformation | Leadership and Change Management

Sofia Skog

Affärsstöd på NCC Construction Sverige AB/ Fotbollsspelare Kopparbergs/Göteborg FC

Ma Te

Business Control and Financial Risk Management

Takeshi Kuraku

Managing Director at Panasonic Nordic

Lars Selander

Senior R&D Project Manager at Baxter

Mikael Pallinder

Partner & Kapitalförvaltare at Linné Kapitalförvaltning

Tor Raswill

Front end designer at Business & Emotions Sweden AB

Anders Hedbom

National Field Sales Manager at Kellogg Company

Lotta Wallentin

Ekonomichef Connected Wind Services Sverige AB

Lena Simonsson-Berge

Global Communication manager på IKEA Retail Services AB

Farnaz Mohammadzadeh

Gynecologist & Obstetrician

Terry DTM

★ ★ ★ ★ ★ Experienced Keynote Speaker | Self Esteem Architect ✔Helping Professionals be exceptional Speakers ✔

Eui-Hong Han

VP at Marriott International

Megan Anctil

Engineering Manager at Slack

Andy Rubin

Chair, Pentland Brands Limited

Colin O'Connor

Senior Java Developer at PwC

Thomas Maguire

Account Executive - Financial Services at Salesforce

Robert Easton

Senior Software Engineer at ComplyAdvantage

Florent Goupille

Invite Florent to connect

John Hrabusa

Senior VP, Human Resources & Public Affairs at Publix Super Markets, Inc

Tian Kang

Senior Software Engineer at Jet.com

Nicolas Cochin

Senior Ruby on Rails developer chez Effilab

Rob Crisci

Executive Vice President and CFO at Roper Technologies, Inc

Yung Chang

Android Application Developer at IDT Corporation

Andy Bryant

Co-Head & COO @ bitFlyer Europe (Japans No.1 crypto exchange), Blockchain & FinTech Commentator (Site: andybryant.me)

Nicholas Everus

Senior Manager of Content Analysis

Roger Cheng
Christopher Pierce

Commercial Lead - Biopharma / Oncology

Martin Anet

Design Lead on Consumer Vertical Experience

Stefan Betesh

Vice President Business Development at Altec Lansing

Yasmin W.