Allen Templeton's Email & Phone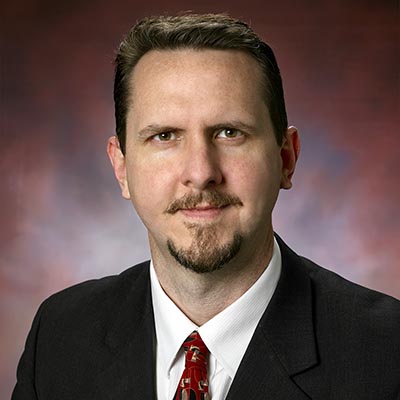 Allen Templeton
Vice President, Pharmaceutical Sciences @ Merck
Allen Templeton Contact Details
BS (High Honors), Chemistry @ Texas A&M University-Commerce
Proven leader with substantial executive leadership experience directing research in analytical, preformulation and formulation sciences within the pharmaceutical industry. Objective is to continue to expand leadership influence and impact in an executive role with broad scope and responsibility.
AVP, Formulation Sciences @ I lead the Formulation Sciences organization responsible for developing oral and parenteral formulations. We use scientific
ContactOut is used by
76% of Fortune 500 companies
Similar Profiles to Allen Templeton
Atro Tossavainen

Geek. Recruiters welcome to send InMail; connection requests from strangers cannot be responded to any more.

Timo Kauppila

CEO and Co-founder at Trick Technologies Oy

Hanna Nohynek

Chief Physician, Team leader Vaccine Programme Development,at National Institute for Health and Welfare (THL)

Antti Sirkka

Lead Business Intelligence Consultant / Product Owner at Tieto

Satu Palviainen

CIO, SVP ICT at Attendo Oy

Martin Pavlinec

SAP GTS, SD, LE, MM Consultant/ProjectManager, Senior IT Specialist/Concept/Blueprint Developer at Pavlinec Consulting

Ville Partanen

Director of Product Development, Entertainment Business, DNA Ltd.

Henrik Lano

CTO, Co-Founder at Datacrane

Aarne MBA

Digital Strategies & Innovations in Life Sciences

Antti Vartiainen

Senior Portfolio Manager at The State Pension Fund

Olli Puljula
Sveta Ukkonen

Market Development Manager at Neste

Hans Vallden

Experienced Digital Business Developer

Mika P.

GRAPHICS | IMAGING | GPGPU

Teemu Kaukoranta

Software Designer at Solita

Tero Juola

24 years of experience in ecommerce tech & int. business consulting. Certified Magento; Odoo, Akeneo, PWA, POS Expert.

Jaakko Hirvola

Managing Partner at EY (Ernst & Young)

Kari Vierikka

Sales Director & Country Manager, Anaplan Finland

Elise Lemaire

Operations and Project Manager at Rovio Entertainment Ltd.

Eetu Tuomala

Full Stack Developer at SC5

Matti Rinta-Jouppi

Specialist at State Treasury

Igor Stoppa

Principal Engineer, Mobile Security at Huawei

Ilkka Alarotu
Jani Niipola

Journalist at Kauppalehti. Author. Consultant at Yhdenmiehentyyli.com.

Michael Wallis-Brown
Esa Lumme

Director, Sourcing and Procurement at Metso Automation Inc.

Mika Tarvainen

Embedded Systems Specialist

Timo Argillander

Managing Partner, Co-founder at IPR.VC Management

Hans Ittonen

Country Commercial Controller Nordic & Baltics at Johnson Controls

Antti Saarinen
Terry DTM

★ ★ ★ ★ ★ Experienced Keynote Speaker | Self Esteem Architect ✔Helping Professionals be exceptional Speakers ✔

Rahul Syngal

Software Engineer at ACA Compliance Group

Eve Loughran

Digital Marketing/Ecommerce Lead

Dhara Patel

Director Of Engineering at Twilio Inc.

Diana Farrell

President and CEO at JPMorgan Chase Institute

Neeraj Dey
Sergey Asryan

Senior Software Engineer at Bloomberg LP

Hemanth Narayanan

Senior Android Engineer at CBS Interactive

Ignacio Quintana

CEO en Hijos de Rivera, S.A.U.

André Santos

Independent Talent Specialist

Marc Rodriguez

Senior Android Engineer at Zinio

Alex Alvarez Chinchilla
David Montero

UX Lead, Augmented Reality at Adobe

Álvaro Salvá

Senior System Administrator & DevOps

Diana Morato

Managing Director | Growth Accelerator | Ecommerce | Mobility | Circ | Deliveroo

Rob Neville

Software Development Manager at Amazon Robotics

Marc Schweikert

Red Hat Certified Architect in Infrastructure Level II

Appurv Jain

Software Engineer at Uber

Nicole Tester

Sr Engineer, Software I at Ticketmaster

Yasmin W.
Looking for colleagues of Chris Shelby at Company Inc?