Timothy Potter's Email & Phone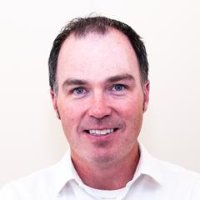 Timothy Potter
CTO @ Viyya Technologies Inc.
Timothy Potter Contact Details
CTO @ Viyya Technologies Inc.
BS @ University of Colorado Denver
Large-scale distributed systems engineer specializing in Web and enterprise search, machine learning, and big data analytics. Proven experience using big data technologies to solve complex business problems. Hands-on architect and senior developer with a strong customer focus; over 17 years experience delivering innovative solutions using open source technology, design patterns, and best practices. Strengths include a strong
ContactOut is used by
76% of Fortune 500 companies
Similar Profiles to Timothy Potter
Daniel Zborovski

Chief Technology Officer at Apogee IT Services

Sammie Bae

Software Engineer, Data Infrastructure at Moveworks

Nancy (Sabol) Krattli

Head of Partnership Marketing at Visa

Michal Erben

Senior IT Infrastructure & Services Professional

Stephen Hukish

Software Developer at Scotiabank Digital Factory

Eiji Sakaguchi

CBRE Japan - CEO and President

wataru okamoto

Senior Consultant - Oracle

Maiko Kamiya

System Consultant at NRI Digital

Katsu ENDO

Senior Manager - Japan Lifeline Co., Ltd.

Hirohide Minegishi

HPE Japan - Channel Sales Manager

Kenichi Tanaka

Senior Solution Specialist - Microsoft

Koichi Takahashi
Ryota Shiono

Basketball Video Coordinator - Toyota Alvark Tokyo

Heidi Mori

Digital Business Integration Manager at Accenture

Tatsuro Takahashi
Naoki Hayashi

NTT DATA Institute of Management Consulting, Inc. - Manager

Bob Edenbach

Group Product Manager, Product & Platform Group at Springer Nature

Kohei Akama

Financial Analyst at IBM Japan

Masatoshi Arai
Hidetoshi Ono

Managing Director, Japan Portfolio - Manulife Real Estate

Yuki Kanda

Client Principal - Hewlett Packard Enterprise

shino akira

Amazon - Manager, Mobile Marketing

YURIE KUROSU

Marketing--Senior Acquisition Coordinator - Gilt Groupe

Shoichi Kurihara

QAD Japan Principal Business Consultant

Chau Luu

Retail Operations Manager at Cartier Japan

Kenichiro Ohta

Business Development Director

Gal Gilbert

Image Processing Engineer at AdaSky

Charlie Bond

Engineering Consultant - BAE Systems Submarines - Successor at HSG Consultancy Ltd

Santosh Jayaram
Xialu Li

Software Engineer at Facebook

Lane McIntosh

Senior Machine Learning Scientist at Tesla

Daniel Thorne

Software Engineer at Common

Hongjin Zhu

Software Engineer at Amazon

Kate Liotta

Software Engineer at Facebook

Matthew Damaskos

Group Account Supervisor at Wunderman Thompson Health

Jeremy Salig

Head Of Information Technology at 1stAveMachine

Suzi Jacobs

Demand Generation Specialist at VMware

Yingbing Cao

Senior Accountant at Groupon

Tom Nowicki

Technical Lead and Strategist

Kenneth Cooper

Partner at North American Dental Group

Pradyumna Thayi

Functional Safety Engineer at Ricardo

Albert Chen

VP Engineering at AerNos, Inc.

Mauricio Bucardo

Product and Motion Designer ??

Mark Danial

Software Development Engineer II at Expedia Group

Deborah Freshour

Sourcing Director, WW Ops at Zimmer Biomet

Alison Walsh

Process Development Scientist at WuXi Advanced Therapies

Alex Divner

Talk Specialist at Zendesk

Mathew Hawley
Marta Siedlecka

Manager, M&A Tax and Private Equity, PwC
Looking for colleagues of Chris Shelby at Company Inc?