Paul Chapman's Email & Phone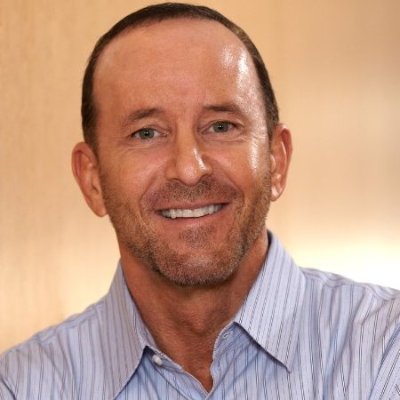 Paul Chapman
Executive Vice President / Chief Information Officer @ Gap Inc. / GapTech
Paul Chapman Contact Details
Executive Vice President / Chief Information Officer @ Gap Inc. / GapTech
Senior Vice President / Divisional CIO, Gap Inc. Direct @ Gap Inc. Direct
Vice President, Software Delivery Services @ Gap Inc.
@ California State University-Long Beach
Strategic thinking technology executive driving innovation and building high performance organizations. Delivering solutions that are highly scalable and adaptable in a competitive and rapidly changing global business environment. Passionate about giving back to the community through active involvement with Habitat for Humanity.
Chief Information Officer @ From 2014 to Present (1 year) San Francisco, CaliforniaSenior Vice President, eCommerce
ContactOut is used by recruiters at 30% of the Fortune 500 companies
Similar Profiles to Paul Chapman
Morris Kay

Partner at Coleman Russell & Associates

Peter Shimer

Geologist at ZTC Petro Investments, LP

David Beemer

Owner - 1st Step Financial

Emily Schweiss

Builder of Code Communities | Maker of Meaningful Connections

Roxie Ransom

Leasing Manager at The Lofts at Roosevelt Collection

Prasanna Kumar Korada

Sr SAP BW Consultant at Hanesbrands Inc.

Kathy Loria

Program Manager | Product Manager | Engineering Leader

Sharique Chishti

Associate Manager, Trade Marketing at Namaste Laboratories, LLC

Jennifer Stepenosky, CAMS

AVP - AML Lead at Barclaycard US

Professor Tony Ogiamien

President, American Heritage University of Southern California

Melanie Crouch
Betina Bolado

Senior UX Designer at Invetech

Thomas Fross

President at Fross & Fross Wealth Management and Platinum Advisor Marketing Stategies LLC

Lisa Rapuano

Founder, Portfolio Manager at Lane Five Capital Management

Greg Dake

Electrical Engineering Manager at KHS GmbH

Alexis Rosenberg

Premium Activation Manager at Orlando Magic

Monte Dickson

Vice President at University of Nebraska Federal Credit Union

WillieMae Mciver

CEO/PRESIDENT OF COVENANT MEDIA GROUP

Derek Schaerrer

Operations Analyst at Disney and ESPN Media Networks

Richard Onder

eESI-PEO Strategic Business Consultant, HR,Health,Payroll, TASO Football Official, SWLOA Lacrosse Official 210-663-1906

John Meulstee

REALTOR at Long & Foster Real Estate

Angelo Vespi

Owner, All-Med Express, Inc.

Janice Blackmon

Owner/ Janice Blackmon Events Event Specialist at EventScapes

Allen Battino

CG ANIMATION & VFX DESIGNER - CURRENTLY AVAILABLE FOR FREELANCE OR STAFF POSITIONS

Lori Mazor

Acting Vice President, Administration at Hunter College

Susan J. Severson, Realtor® MRP

Real Estate and Property Management, Jacksonville FL BUY, SELL, RENT www.SusanSellsJacksonville.com

Sid Goel

Program Engineer (Senior Principal Systems Engineer) at

Jean Mann

Director of Marketing and Enrollment Services Manhattanville College School of Business

Terry DTM

★ ★ ★ ★ ★ Experienced Keynote Speaker | Self Esteem Architect ✔Helping Professionals be exceptional Speakers ✔

Satya Nadella
Bill Gates

Co-chair, Bill & Melinda Gates Foundation

John Peebles
Julius Ivancsits

Chief Financial Officer at Analytical Sensors & Instruments, Inc.

Suzanne Casolaro

Former VP Sales turned Job Whisperer

Mohamed Azim

Ingénieur Devops, Cloud & Développement

Vince Indriolo

Software Engineer at Simplex Investments

Christine Chasse
Alex Tannenbaum

Software Developer at Vela

Mahesh Gandhe

Head of Platform Product Management at Trifacta (I am hiring!)

Lea Bidder

Co-founder and President Ava Science, Inc.

Mayank Sharma

Salesforce Certified Advanced Developer

Franco Sasieta

Technical Lead, Senior Software Engineer at Rally Health

Dave Smith

Staff Software Engineer, Data Platform at Lyft

Branden Biggs
Calvin Jr.
Kathleen VanDervort

Director of Marketing | Digital | Strategy | Global Marketing | Ecommerce | Brand Management

Kent Salisbury

Vice President - Digital Marketing at Overstock.com

Yasmin W.
Looking for colleagues of Chris Shelby at Company Inc?