Nitin Gupta's Email & Phone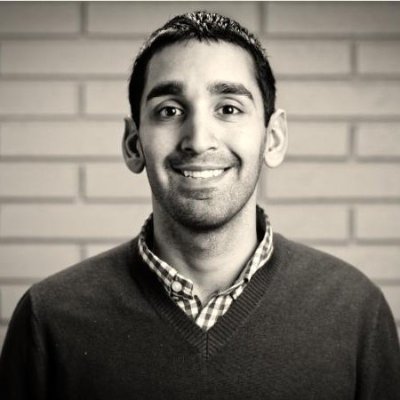 Nitin Gupta
VP Product Management @ Quizlet, Inc.
Nitin Gupta Contact Details
VP Product Management @ Quizlet, Inc.
Head of Core Product @ GoFundMe
Head of Mobile & Sr. Director, Product Management @ GoDaddy
Head of Mobile & Sr. Director, Product Management @ From October 2014 to Present (1 year 1 month) Sunnyvale, CADirector, Product Management - Domains @ GoDaddy enables consumers and small business owners around the globe to easily start, confidently grow, and successfully run their ventures. - Led end-to-end product management for domain ownership. Built intuitive management experiences
ContactOut is used by
76% of Fortune 500 companies
Similar Profiles to Nitin Gupta
Jaemi Keith

Interventional Pain Physician at Centennial Spine and Pain

Dost Ongur

Professor Of Psychiatry at Harvard Medical School

Jewgeni Rerich

Senior Project Manager GPM /IPMA bei Bosal ACPS, Faurecia, Recaro, Daimler AG

Brandon Piper
Alex Boeke

Research And Development Engineer at BD Associates

Shobhit Kumar

Channel Strategy at POS Portal

Alejandro Brenes

Data Scientist at Lamond Lab, Centre for Gene Regulation and Expression, University of Dundee

José Soares

VP Medical Affairs Oncology - Ipsen

Jesi Betley

Director of Information Technology and Process Improvement

Pei Lim

Senior Contracts and Grants Analyst at The Janssen Pharmaceutical Companies of Johnson & Johnson

Yudhistira Wirautama

Manager | Management Consulting

Parker P.

Network Engineer at Alert Logic

Eric Li

IC Packaging Technologist at Apple

Shilpak Ogale

Software Engineer at Wipro Technologies

Andrew Kenny

Partnerships, Growth, Impact

Umanath Shanker

Seasoned professional in US healthcare RCM space with 20 years experience in all facets of Revenue Cycle Management

Amy Asher

Owner, Asher Branding, LLC

Tzafrir Lahat
Colin P.E.

Lead Process Engineer at Tessenderlo Kerley, Inc.

Nadir Qureshi
Komei Yanagi

Head Of Regulatory Affairs Japan at Clinigen Group

Les Fuqua

VP, Operations at NETdepot.com

Costel Crihana

Software Developer at InCrys (contractor for UXP)

Anthony Symonds

Co-Founder, Managing Director @ Le Bent

Maëva Clerté

Nephrologist at AURA Paris -Association pour l'Utilisation du Rein Artificiel en région Parisienne

Toño Escartín

Co-Founder - CBDO at Funidelia

Luiz Almeida
Dr. Brown

Chief of Human Resources School District of Manatee Co

Ruxandra Niculae

Performance Marketing Manager at Experteer

Mashal Waqar

Co-founder & COO at The Tempest | Forbes 30 Under 30 | 2-Time TEDx Speaker | Startup Mentor

Terry DTM

★ ★ ★ ★ ★ Experienced Keynote Speaker | Self Esteem Architect ✔Helping Professionals be exceptional Speakers ✔

Manisha M.D.

Head, GMA - Neuroscience & Ophthalmology

Antonio Malave
Venetia Lee

General Manager at Alipay

EJ Meier

VP, Human Resources Gates Corporation

Kevin Thornton

Director New Business Development at Coleman Research

Erik Goldman

Technology Executive, Founder and Investor

Daniel Quinn
Nitin Gupta

Senior Staff Software Engineer / Sr Engineering Manager at Google Inc

Jason Spees
Marie Kujawski

Senior Account Executive at OpenText

Murali Govindaswamy

Director of Product Management, eCommerce Platform at Expedia, Inc.

Michael Crane

Global Business Development - AWS IoT Smart Home/Buildings/Cities

Alexander Komissarov

Software Engineer at Oculus

Michael Burner

Serial Entrepreneur and Angel Investor

Tanveer Faruquie

Senior Director, Data Science at Capital One

Erik Elie

Senior Vice President - Global Sales, Marketing, and Program Management at The Woodbridge Group

Danjie Xuan

Software Development Engineer II at Amazon Alexa

Rachel Pike
Yasmin W.
Looking for colleagues of Chris Shelby at Company Inc?