Michael Wang's Email & Phone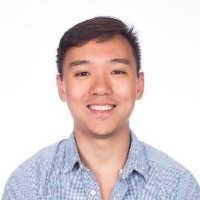 Michael Wang
CTO & Co-founder, Bowtie @ MINDBODY, Inc.
Michael Wang Contact Details
Greater New York City Area
CTO & Co-founder, Bowtie @ MINDBODY, Inc.
CTO & Co-founder (acquired) @ Bowtie.ai
Student @ Cornell Tech
Bachelor's Degree @ Cornell University
Hi! I am currently a student at Cornell NYC Tech pursuing a CS MEng. I'm particularly interested in pursuing applications of AI and machine learning in areas such as health, sustainability, and automation. Building interesting and practical things is my passion, and I hope to make an impact in the entrepreneurial tech space in the near future.
Software
ContactOut is used by recruiters at 76% of the Fortune 500 companies
Similar Profiles to Michael Wang
Hamel Nayak

Senior Programmer Analyst II at PPD

Thomas Jurczak

Senior Director Finance at Accreditation Council for Graduate Medical Education

Angie Gentry

Account Manager for Clearpoint Professional

Bobby Combs

Owner at Bobby Combs RV Centers

Ludovico D'Angelo

Senior Analyst, Administrative Solutions at Morneau Shepell

Jon Lindberg

Senior Estimator at Bayley Construction

Hemang Shah

VP Operations at Amerlux LLC

Natalie Wolff
Raghav Srinivasan

Climate database scientist at NIWA

Jon Eberhardt

Director of Purchasing & Global Supplier Development at Manitowoc Cranes

Jenny Hu-Neu

Sr. Consultant Electronics/ Packaging Technology/OEMs at Freelancer

Jonathan Mathi

Product Engineer in Automotive Design,Assembly and Development.

Mattan Shrager

Project Development Director at Ecoplexus, Inc.

Iqbal Chohan
Hiran Wittachy
Hiroyo Sasaki

web designer at Paxson Productions LLC

Liliane Barbour

Software Development Engineer at Amazon

Tanya Budhiraja

Global Category Strategy Manager, Unilever

Subir Mookherji
Celeste Jones

Senior Producer at Left Field Labs

Looks Stern

Industrial Engineering Student at Arizona State University

Dilawar Nensey

Owner, Royal Palms (India) Pvt. Ltd.

Yugandhar Ganapa

Applications Engineer at Oracle India Pvt. Ltd

Trish Coberly

Lead Designer at Epic River LLC

Elyse Dds

Dentist at 12 Oaks Dental

Darshini S

Staff QA Engineer at Broadcom

JS Lim

Regional Marketing Manager at DePuy Synthes Trauma

Poorva Abhyankar

Software Verification Engineer at Varian Medical Systems

Yuri Gomon

IT director at L'Oreal Russia

Eli Blackman

Director, Global Sales Enablement at AWS Elemental

Sajid Shariff

Region Head @ OYO USA (hiring across US!)

Mark Flavin

JavaScript/Front-End Developer

Bonnie Chan

CFO, General Manager, Board of Directors, CPA, Kellogg MBA in Strategy and Marketing

David Howell

Vice President Marketing at ZeroNorth

John Ryu

Startup builder and investor at Hypothesis

Linda Tan

Sr Engineering Manager at Roche

Dan Iazzetti

Vice President Human Resources at Angion

Matt Williams
Lindsay Wai
Ashesh Shah

Founder and CEO at solo sciences and CTO Akerna

Jud Spencer

Principal Software Engineer at The Trade Desk

Alice Quan

Global Head of Design, Ripple

Adrienne McCallister

Director, Chromecast Distribution, Retail, Hardware Partnerships at Google

Paul Martecchini

VP Brand Marketing at Comcast Spotlight

David Taggart
Monica Knox

Sr. Talent Executive, Microsoft I Talent Strategist & Advisor I Board Director I Speaker I Writer

Paul East
Terry DTM

★ ★ ★ ★ ★ Experienced Keynote Speaker | Self Esteem Architect ✔Helping Professionals be exceptional Speakers ✔

Yasmin W.
Looking for colleagues of Chris Shelby at Company Inc?