Mark Roberts's Email & Phone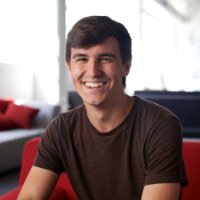 Mark Roberts
Tech Lead @ Twilio Inc.
Mark Roberts Contact Details
San Francisco, California, United States
Tech Lead @ Twilio Inc.
Tech Lead @ Twilio Inc.
Senior Software Engineer @ Twilio, Inc.
New Genres @ San Francisco Art Institute
Craftsman devoted to code correctness, elegance, and utility.
Senior Software Engineer @ From May 2015 to Present (8 months) Software Engineer @ From July 2013 to April 2015 (1 year 10 months) Asst. Site Developer @ Developing a Ruby on Rails application for consuming and displaying 3rd-party APIs. Customizes websites for display on mobile devices using JavaScript, CSS,
ContactOut is used by recruiters at 76% of the Fortune 500 companies
Similar Profiles to Mark Roberts
Tracy Jones

Vice President of Marketing at Mattress Warehouse

Michael Smith

Area Sales Manager at Waste Management

Yaira Mejia
Barrett Hinson

Software Development Engineer at Amazon

Jack Slovic

Vice President Sales and Marketing at SageInsights / John Deere

Jacob Robertson

Senior Controls Engineer at Bastian Solutions

Christopher Danko

Application Developer at PNC Bank

Greg Efros
Brianna Strain

Field Marketing Director + Event & Planning Enthusiast

Rebecca Kane
Luki Martino

Sr. Account Executive – West

Jingxian Cai
Layne Shilston

IT / Data Director at Days for Girls International

Gary Ryan

Owner & VP - Ryan & Ryan Construction, Inc.

Nicole Learn

Global Talent Acquisition & Development | Early Talent | Executive Communications | Software Consulting

Mathew Johnson

Director - Supply Chain Strategy

Jessica Snider

Physician- Oncology/Hematology at Mercy

Wm. Daryl Johnson
Marshall Deutz

Account Executive | SMB at Oracle

Bryce Yokom

Lead Controls Engineer at Friesen's Inc. Specializing in Rockwell Automation (Allen Bradley) PLCs, HMIs, VFDs & Servos

Brian Valachovic

UI Developer / UX Designer

Stephanie Ross

Sales Representative at Dow AgroSciences

Valerie Castelli

Regional Vice President, Operations at StoneMor Partners, L.P.

John Girata

Senior Software Engineer at IBM

Joel Stucki

Director Of Information Security at BambooHR

Diane Luisi

Media Buyer, Direct Response TV at Active International

Shannon Knox

Executive Vice President, CTO at International Market Centers

Marianna (AnnaMaria) Anesti

Management Consulting, Pharmaceutical & Life Sciences R&D, Manager PwC

Chayvidh Prakarnpilas

Quantitative Analyst, AVP at State Street

DeVan Dineen
Patti Ziegler

VP Global Marketing and Communications at Scotts Miracle Gro

Benjamin Vanderhoff

Performance and Load Director at Concur

Ravindranath Iruvuri

Senior Software Engineer at LifeLock

Kristofer Strobel

Helping companies in the Northwest grow better

Edú Alejandro Tovar Peregrina

Freelancer Web Developer at Hikari

Jo Bates

R&D Software Engineer at Jump Trading LLC

Nick Silkey

Platform Engineering Manager at DigitalOcean

Kyle Johnson

Building startups as a DevOps / SysAdmin consultant.

Louis Ehwerhemuepha

Data Scientist at CHOC Children's and Affiliated Scholar, Chapman University

Brooke Brown

Director of Finance at The Endeavor Network

Catherine Serino

Senior Copywriter at Solstice HealthCommunications

Thomas O'Brien

Founder at Open Work Labs

Kirsten Lee

Software Engineering Intern at Google

Kristen Ziaks

Director, Integrated Planning at MEC

Shawn Villaire

Information Technology Solutions Professional

Faith Keza
Mac Hoque

Software Engineer at Purity Cosmetics

Mike Nazzaro

Chief Executive Officer at Indian Hill Group (IHG), Sponsored by the Carlyle Group

Avinash Padmanabhan

Senior Software Engineer In Test at Intuit
Looking for colleagues of Chris Shelby at Company Inc?