Douglas Hindson's Email & Phone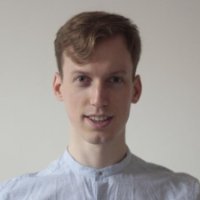 Douglas Hindson
Product Lead @ Tractable
Douglas Hindson Contact Details
Product Lead @ Tractable
Lead Backend Developer @ Lantum
Technical Co-Founder @ FreelanceHour
Chinese Language @ Hutong Chinese Language School
Senior Web Developer @ Django Python + DRF, Fabric + AWS Dev Ops. From February 2015 to Present (11 months) London, United KingdomTechnical Co-Founder @ - Developed part of www.freelancehour.com in JavaScript. - Convinced freelancers to join and create services for our customers. - Gained expertise in service marketplaces and delegating work to contractors From January 2014
ContactOut is used by
76% of Fortune 500 companies
Similar Profiles to Douglas Hindson
Anthony MBA

AVP IT Sourcing at LPL Financial

Leslie Stokes

C-Suite Exec; International Healthcare and Mktg Exec, Customer Experience Expert, Revenue Generator, Diversity Leader, Youth Advocate

Adam Pines

Business Development, Partnerships, and Growth Leader

Mike Schulte

Sr. Vice President, Marine & Industrial Business Unit Leader at McCarthy Building Companies, Inc.

Dana Simone

Product Marketing at Samsung Electronics America

Chris Kelly

Associate Statistical Programmer at Chiltern

Rajiv A.

Co-founder and CTO, Tagit Solutions

Meredith Baker
Matthew D'Anjou

Sr Payments Consultant - PayFac at WorldPay

Chelsea Volz

Recruiting Manager at Mondo

Monica Hullinger

Vice President at Kindred at Home

Christina Eason, MBA
Terence Beckett

Innovation and Business Professional

Viraj Mistry

Business Development and Partnerships Specialist

Caroline Paris

Creative Director at Brave

Hassan Jaafar

Consultant, Marketing Professional

Hamish Tonkin

Vice President, Global Technology Lead, Intelligent Automation at Chubb Insurance

Margaret Hartnett

Director, Legal and Patents

Amanda Griffith

Senior Recruitment Representative, Europe & Asia, (Graduate & Lateral Recruitment), at Houlihan Lokey

Lawrence Hartley

Co-Founder AIR Hospitality

Tim Robinson

Sales Manager at C&M Executive Travel Recruitment

Nick Barker

Senior Associate at Alchemy Energy Partners

Ryan D'Onofrio

Sales Operations/ Partner Ops Analyst at Conga

Vince Escobar

Dermatology Sales Representative at Exeltis

Amber Ma

Audit Assistant at Deloitte

Matthew Haynes

Graduate Engineer at Arup

Aleksei Pikhtovnikov
Christian Vasquez

Business Banking Officer at U.S. Bank

Michael Herold

Accounting Supervisor at DSM

Abhishek Hodavdekar

Staff Software Engineer at PayPal

Caitlin Willingham

Senior Cloud Native Java Developer and Fiber Entrepreneur

Gregory Stulpin

Consultant at The Boston Consulting Group (BCG)

Kevin Hanley

Operations & IT Director, Berry Brothers & Rudd Ltd.

Kavitha M.

Senior Statistical Programmer at Kite Pharma

Zandra Magarino

CEO at Zinc, HR Consulting

Marissa Frudden

Director of Talent Acquisition at Lincoln Property Company, Southeast Region

Dipti Kachru

Chief Marketing Officer, Wealth Management and Affluent Segment

Sumeet Singhal

Software Engineer at Airbnb, Inc

Fito Zastrow

Senior Software Engineer / Software Craftsman @ Cisco Meraki

Rebecca Solodovnik

Vice President, Human Resources Versace

Brad Lukanic

Chief Executive Officer at CannonDesign

Emeka O.

Helping Brands Accelerate Growth

Robert Chang

Infrastructure & Systems Engineering Professional

Michael Reiter

Software Engineer at Facebook (Oculus VR). Working on M.S. in Computer Science at Georgia Tech concurrently.

Toan Phan

Algorithm Developer at Hudson River Trading

Gallot Jean-Marc

Président-directeur général chez Veuve Clicquot Ponsardin

Melody Quintana
Alexander Tung

Sr. Program Manager, CPO & CSM in Adobe Document Cloud

Jaewoong Choi

Principal Software Engineer at Yahoo!
Looking for colleagues of Chris Shelby at Company Inc?