Finding the right B2B clients is key to achieving success in the UK market. While it may be tempting to purchase a UK business email list or two for your outreach efforts, take caution – not all lists are created equal, and not all providers adhere to the strongest security practices.
To save you time and ensure data accuracy, we've researched some of the top UK business email list providers who specialize in data loss prevention and understand how important it can be when sending out emails to reach your target audience. Read on to learn more about these reliable resources so that you can trust they'll deliver quality results every time!
Email lists are essential for success in the UK market
Having access to a reliable list of UK business contacts can make all the difference when it comes to penetrating the British B2B market. Without such a comprehensive and accurate list at your disposal, you'll be limited in terms of who you can reach out to with your message.
The help of UK business email list providers is crucial for any sales team as they provide a reliable source for acquiring quality contacts and maintaining them over time. These companies focus on validating email addresses, ensuring that they are accurate and up-to-date so you can be confident in the accuracy of your outreach efforts.
What to look for when choosing a UK business email list provider
When researching different UK business email list providers, it's important to consider several factors before committing to a provider. Here are key considerations that you should look into:
1. Data accuracy and validity. Make sure that the provider has a robust process in place to verify email data. Their database should be regularly updated to ensure that each email address is valid and up-to-date. Furthermore, every entry should be regularly tested for accuracy, and any invalid email addresses should be removed.
2. Data security. Be sure to check that the provider adheres to strict data security protocols in order to protect your customer's information from external threats such as hackers or cybercriminals.
Additionally, make sure that they have a privacy policy in place which outlines how they protect and use customer data. You should also ensure that the service is compliant with GDPR regulations and other data privacy laws.
3. Affordability. Compare pricing structures between different providers to get the best deal possible. It would not make sense to pay more for a service that provides the same features as a cheaper alternative. Remember, your budget will always be a factor in the decision-making process.
4. Support and customer service. It's important to make sure that the provider is easy to contact and quick to respond in case you have any queries or need technical help. Speed is essential when it comes to good customer service and support, so make sure that the provider offers fast response times.
5. User-friendly platform. Look for a provider that provides data in an easy-to-navigate interface that lets you quickly access and manage contacts. A user-friendly platform will help you save time and reduce errors when sending out emails.
The top 5 UK business email list providers and what makes them stand out
When looking for quality email list service providers, the following providers can give you with the best possible list of UK business email addresses. Read on to find out what makes them the best in the business.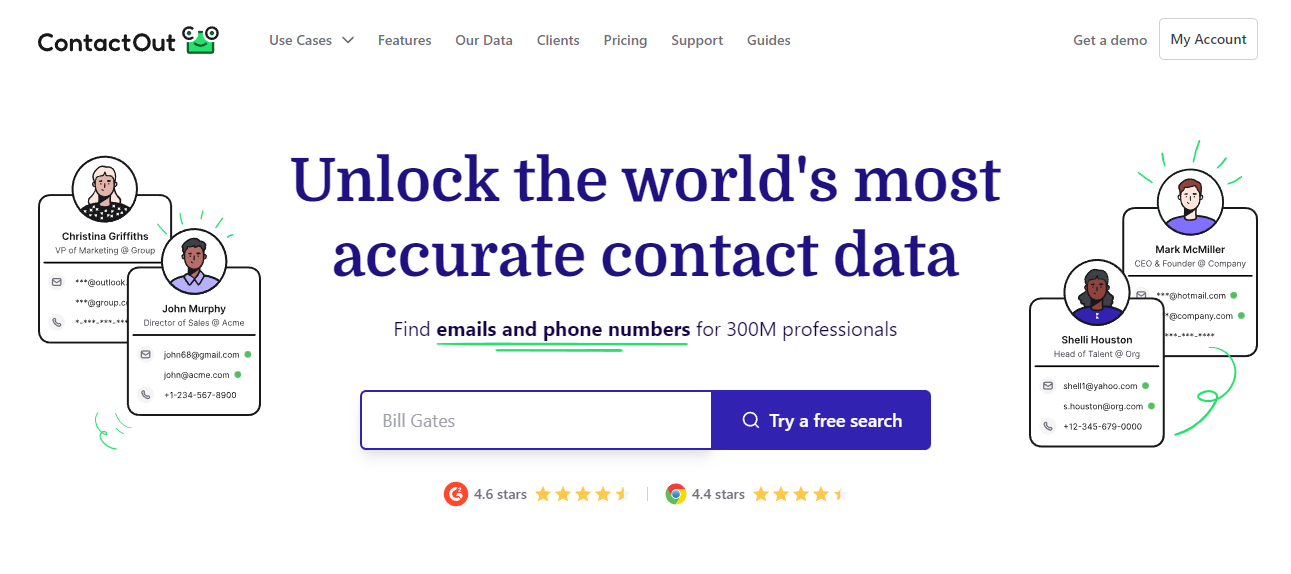 1. ContactOut
ContactOut is not just a business email list provider – it helps you find qualified candidates for job postings and provides data-driven recruitment insights. It has a vast database of over 200 million contacts, allowing you to quickly search for the perfect candidate or contact in any field. The platform is easy to use, making it an ideal choice for those who need quick results.
Additionally, the tool provides advanced filtering options, allowing you to target specific audiences based on your desired criteria. The tool practically lets you find and build your list of UK businesses based on their size, industry, location and more.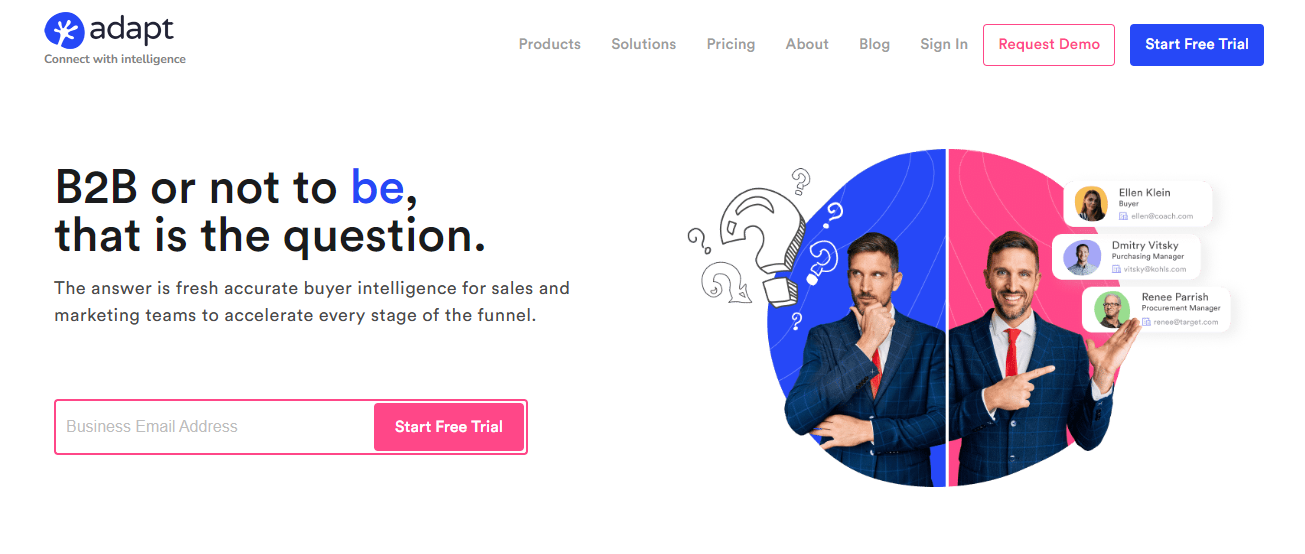 2. Adapt.io
Adapt.io is a cloud-based platform that provides businesses with B2B email databases covering a wide range of industries. They validate their data twice a month, ensuring a highly accurate business contact information.
One of its main features is a lead builder that lets users build and manage their email lists quickly. It provides users with up to 20 filters to ensure that targeted prospects are reached. Additionally, the platform also features a prospector tool that finds your leads' contact details on various online platforms.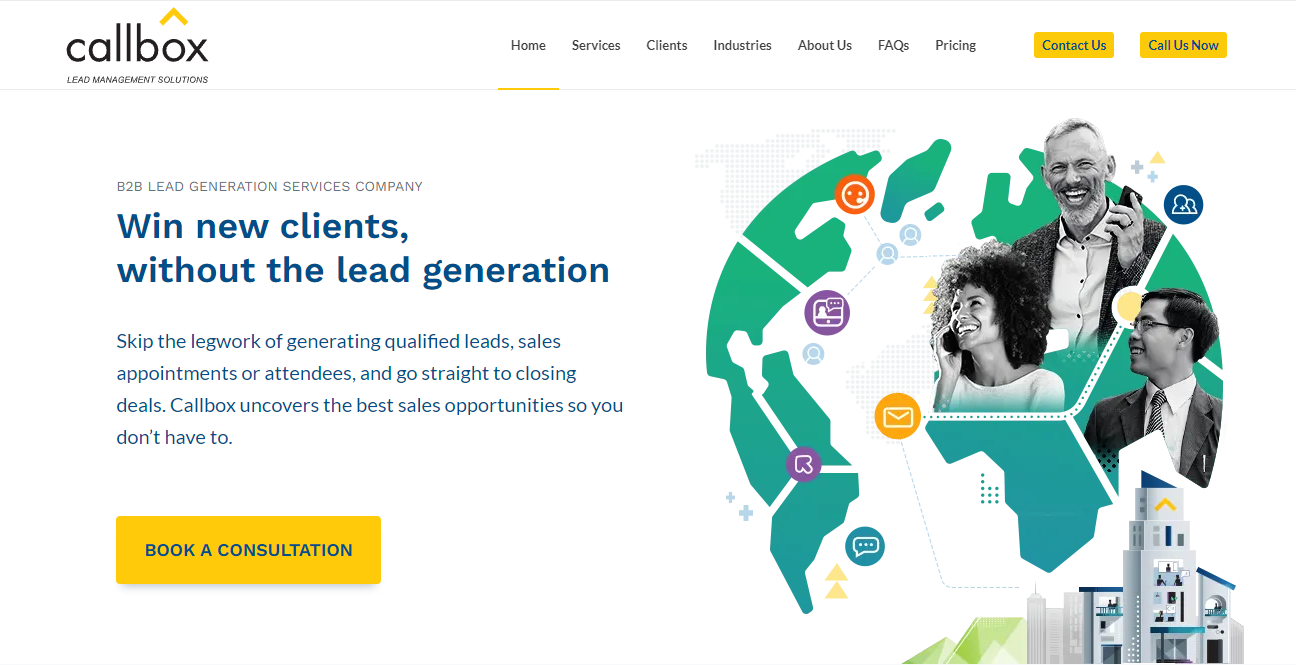 3. Callbox
Callbox is a B2B contact list provider that offers comprehensive services to help businesses reach their ideal prospects. With over 12 years of experience in the industry, Callbox is one of the most trusted and reliable providers of contact data.
The company generates B2B leads through multi-channel marketing methods. Their database includes millions of contacts from various industries all over the world, including the UK, making it an ideal choice for businesses looking to expand their customer base.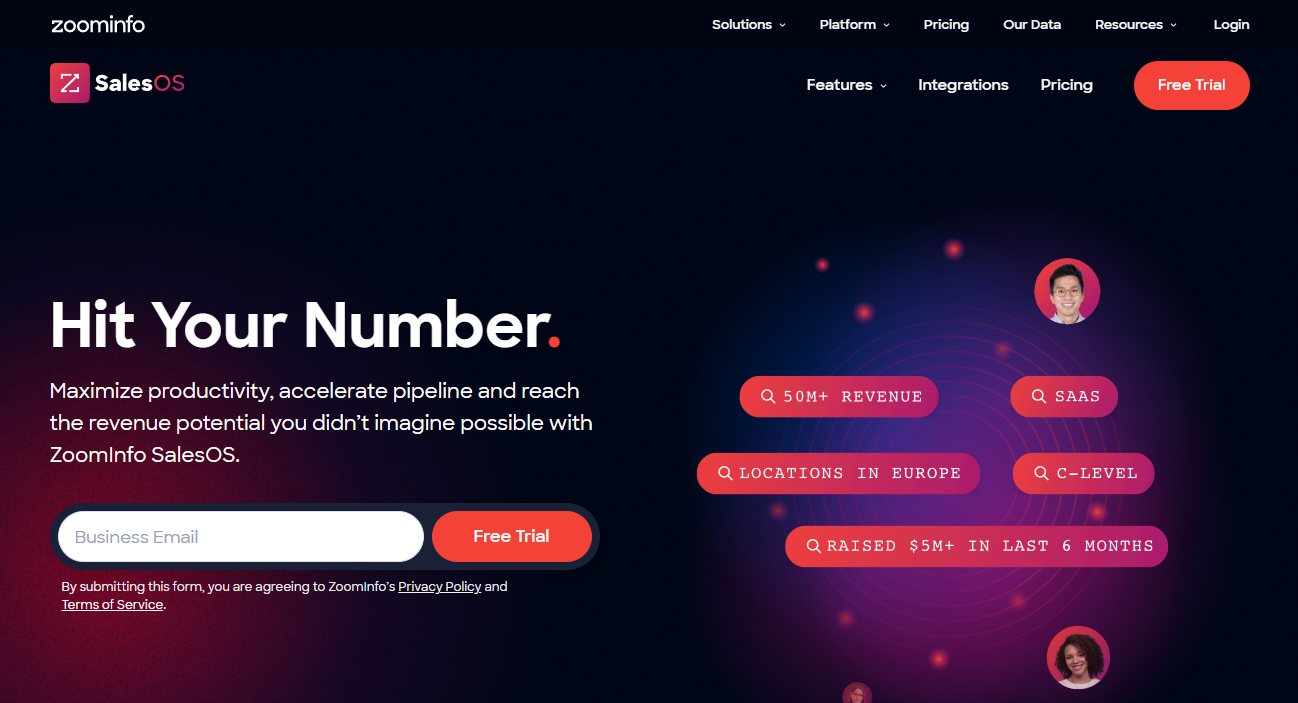 4. ZoomInfo SalesOS
ZoomInfo is a leading provider of business contact database, providing you with accurate and up-to-date information on millions of companies. It has an extensive list of UK emails that you can use to reach out to potential customers, helping you get the most out of your email list. The tool uses data-driven insights and buying signals that reveal your likeliest B2B customers.
Moreover, the platform integrates with many sales and marketing tools, making it easier for users to quickly build and manage contact lists. These tools are built on top of ZoomInfo's sales intelligence features, allowing users to engage and convert their prospects effectively.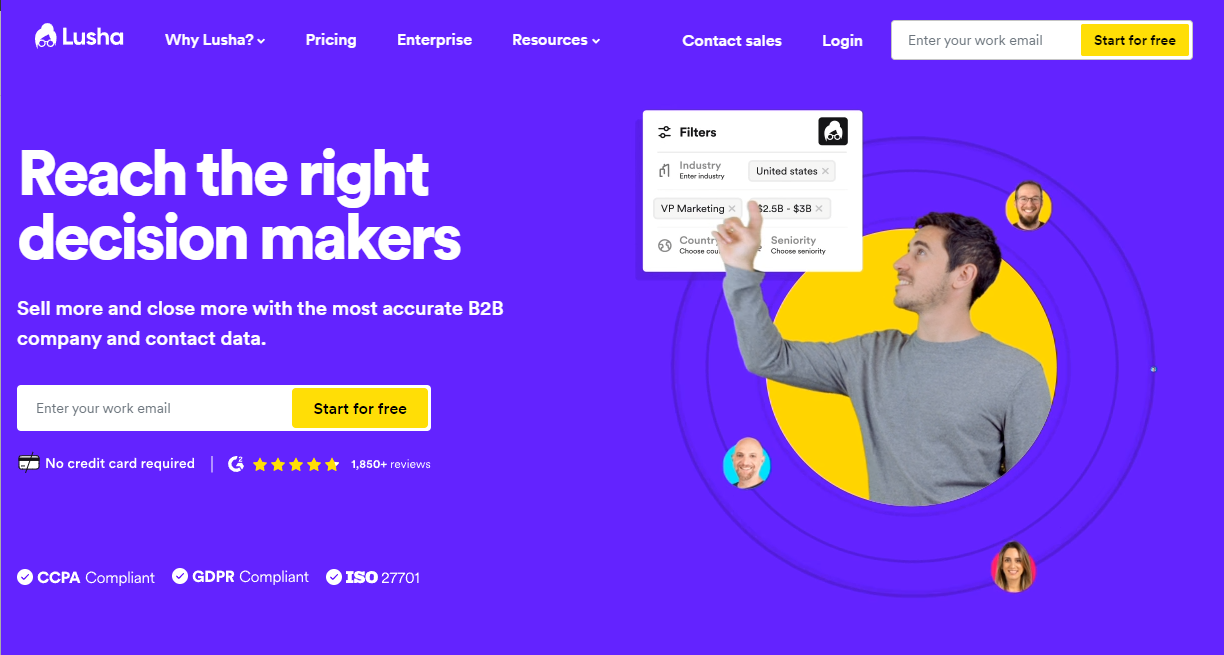 5. Lusha
Lusha is a leading B2B contact list provider that makes it easy to find contact information for potential customers, partners, and employees. The company's database includes over 60 million contacts from all over the world, including the UK. With its advanced filtering options, users can easily target specific audiences and build their desired email list.
The platform also offers additional features such as data enrichment, which gives users access to more comprehensive information about a company or a person. Lusha's integration with many services makes it easy for users to capture and enrich contact records from various sources. This allows businesses to quickly reach their desired prospects and get the most out of their email list.
Make the most of your UK business email list provider
With the help of these providers, you can find qualified contacts in minutes and send them customized emails right away. You can also monitor customer behavior and track the performance of your campaigns with analytics tools. Whichever UK business email list provider you choose, make sure it offers the features and flexibility you need to succeed.