LinkedIn is a great platform for networking and keeping in touch with professional contacts. But LinkedIn's messaging system is designed for short, quick communications – not for pitching your product or sending a lengthy message.
So when it's time to take the relationship to the next level, you're going to need an email address.
But how can you find those elusive email addresses?
Here are a few ways, from the quickest to the most time-consuming:
1- Use a LinkedIn chrome extension
A chrome extension like ContactOut works by scanning the LinkedIn profile data for you and extracting the contact info. It only takes one click, and all the relevant details will be displayed for you.
Here's an example of how it works:
First, you have to have the extension installed. You can find it on the chrome web store here.
Then just click on the little ContactOut tab on the side while browsing LinkedIn profiles.

Click on the eye icon to reveal the forbidden knowledge…

And bada bing, bada boom, contact details!
Best part is that it only took the better part of 10 seconds to get that info. Technology is amazing.
2- Check their contact details
You can also look through their profile manually.
Many LinkedIn users include their email addresses in their profiles, usually in the contact information section. Some users may also put it in the details of their work experience.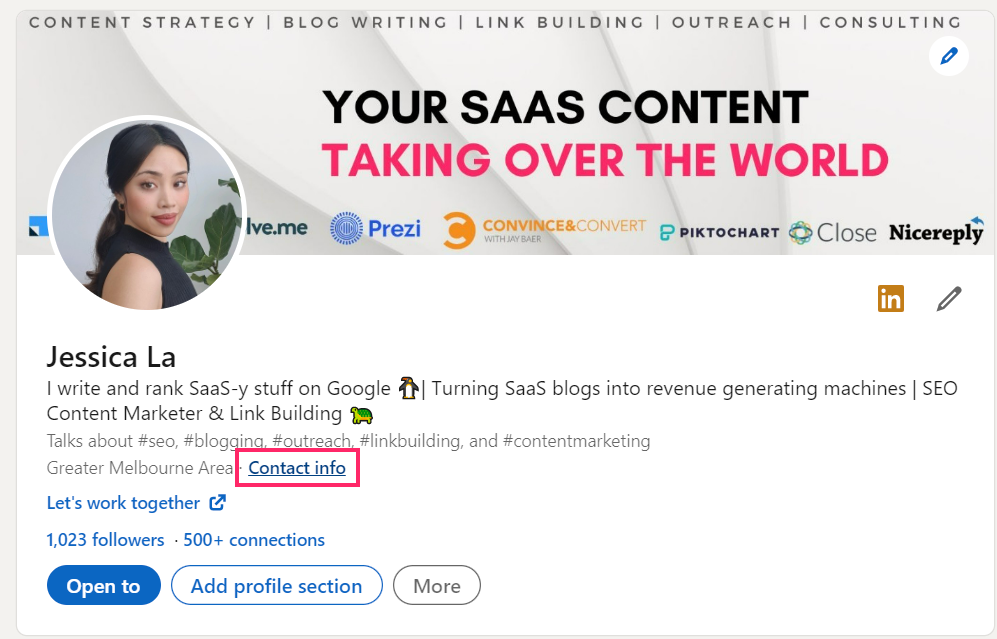 If you can't find the email address in either of those places, try looking in their summary or LinkedIn headline.
3- Use an email finder tool
There are loads of email finder tools out there that can get you business email addresses and other contact info. Most tools only need a name to return results, and other details like company domain or city helps in narrowing down the search results.
All you need is a name (I'm using our Co-CEO this time):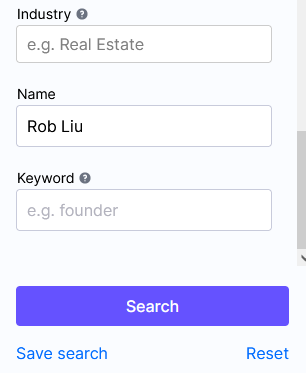 And then, tada!

Just a couple of clicks, and you're ready to rock and roll.
Grab yourself 10 searches. My shout.
(Because it's free on registration.)
4. Ask for their email via PM
If all else fails, you can always send a LinkedIn message asking for the person's email address.
LinkedIn is a professional platform, so most users are keen to talk business. If you explain that you're interested in talking more about their work, they'll likely be happy to give you their email address.
Keep it short and simple, something like this should do the trick:
"Hi [name],
I saw your profile, and I'm very impressed with your work. I'm interested in talking more about what you do. Would it be okay if I emailed you?
Thanks,
[Your name]"
This method takes the longest because you're waiting on a response from another person. But it's also the most personal, which can be helpful in building the foundations of a strong business relationship.
And that's it!
Some super simple tricks to get you on the fast track to prospecting success! LinkedIn is a powerful tool – use it to your advantage!
Make sure to read our ultimate guide here on proven ways to find anyone's email address. Or specifically how to find someone's: 
And while you're at it, you have to try out our LinkedIn Chrome extension. You're guaranteed to find the emails you want for free.