Akash Dwivedi's Email & Phone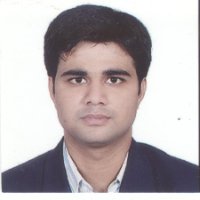 Akash Dwivedi
Senior Software Engineer @ Splunk
Akash Dwivedi Contact Details
Senior Software Engineer @ Splunk
Software Engineer @ Flurry from Yahoo
Software Engineer @ Yahoo! Inc.
BE, Information Technology @ shri vaishnav institute of technology & science
Senior Software Engineer @ 1. Yahoo Mail Backend 2. YAM+ : Yahoo Ad manager - Worked on Yahoo scale data for creating user segments. - RTB, past-performance, optimization servers, ad servers. 3 Partner insights from Yahoo!, a Yahoo's flagship search marketing analytics product. • Worked on BIG data from Yahoo's search and advertisement platform. 4 Digital Insights
ContactOut is used by
76% of Fortune 500 companies
Similar Profiles to Akash Dwivedi
Joseph Reighard

Eastern Region Vice President at Glenn O Hawbaker, Inc

Eric Lazarte

Lead Recruitment Strategist at TRC Companies, Inc.

Andrew Nevelos

SEO Manager at Vast Bridges

Jeff Eichenbaum

DC, Nutritional Cleansing Coach, Interviewing DC's and MD's looking for a Plan B with more time and financial freedom

Lisa Burkhardt

Finance, HR and Office Operations Manager at Invision Security Group

Stephen Duffy
Colin OKeefe
Cindy Coleman

Managing Director - Houston / Louisiana / Mississippi - AIG Property Casualty

Diana Chaloux - LaCerte

Co-Owner Hitch Fit Online Weight Loss Programs at Hitch Fit LLC

Ann Rebentisch, CMP, CMM

Strategic, versatile, global event manager excels. Because events are the handshake of your brand ©

Steve Leonardi

Business Technology Manager at Wholesale Solar

James Freeland

Account Executive - Google Surveys 360 at Google

Linda Greene

Owner/CEO, LMG Holdings, Inc; Owner/CEO, BCG Holdings, Inc t/a Anacostia Organics; Host, Cannabis Conversations Podcast

Clare Tracy

Commercial Lending Relationship Manager at Beneficial Bank at Beneficial Bank

Smart Curves

Blogger & Visionary Entrepreneur

Zack Bell

Contract Video Editor / Motion Designer at Intuit

Pedro Gonzalez

Executive Chef at Coast by the Glowbal Collection

Vincent Dowling

Managing Partner at Dowling & Partners

Jamie Sacks

Manager of Client Solutions at adomik

Michael Karp

Pulse Staging & Events, Inc.

Steve McLaren

President at Carpet One Floor & Home

Cassie Shannon
Christine Krajewski

Lead Marketer at Marketing Consulting

Laurel Coyle

Marketing & Communications Vice President at JPMorgan Chase & Co.

Andrew Sweet

CTO Enterprise Content and Analytics at IBM

Alice CMB

Education and Training in a Technology Driven Process

Josh Millman

VP, Digital Media Director at PlowShare Group

Corey Gregory

Human Capital I Diversity & Inclusion I Project Management

Robert Norsworthy

Co-Founder and President at UniSkript Research and Literacy Institute

Terry DTM

★ ★ ★ ★ ★ Experienced Keynote Speaker | Self Esteem Architect ✔Helping Professionals be exceptional Speakers ✔

Alexandra Elston

Managing Partner, Principal Software Engineer at Pearl Capital Advisors, LLC

Glenn Conner

Software Engineer at Facebook

Steve Berardi
Qi Wang
Brian Wallace

Engineering Manager, SRE at Airbnb // I'm Hiring!

Christina Forney

Product Manager at Sourcegraph

Carolina Kennedy

Vice President, Customer Loyalty at FULLBEAUTY Brands

Henry Tran

Software Engineer at TrueCar, Inc.

Bryant Gutierrez

Senior Mobile/Web Developer at Ralph

Leslie Perez

Software Development Engineer at IBM

Valerie Hall

Consultant at Pariveda Solutions

Mary Heino

Chief Executive Officer, President

Tyler Marshik

Software Engineer 2 at Akamai Technologies

Purnima Kuchikulla

Solutions Engineer at Cloudera

Douglas Kirk
Jake Loosararian

Founder & CEO at Gecko Robotics, Inc. (Founders Fund | Y Combinator)

Erik Erikson
Steven Voudouris

President & CEO, Turn5 Inc (AmericanMuscle.com)

Yasmin W.