Yulia Eskin's Email & Phone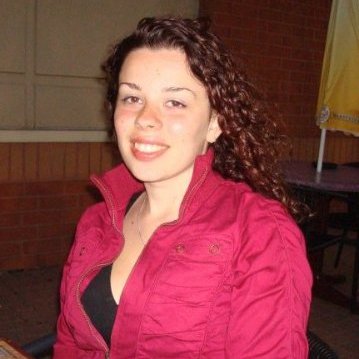 Yulia Eskin
Senior Software Engineer @ Collective Health
Yulia Eskin Contact Details
Algorithm developer with four years of experience, mostly in the domain of artificial intelligence. Have extensive knowledge of computer vision and machine learning resulting from research and development of several projects, mainly using MATLAB, C++ and OpenCV. A motivated problem solver with strong analytical skills and an interest in the intersection of human-computer interaction, education and technology.
Technical
ContactOut is used by
76% of Fortune 500 companies
Similar Profiles to Yulia Eskin
Tom Rossi

# Multi-Plant Operations # Capital Development & Execution # Lean Six Sigma # P&L # 5S # Kaizen # ISO # Food Safety

Olivia Sohn

Research & Insights at BuzzFeed

Rajeev Ranjan

System Administrator at Xphase Solution Private Limited

Siew Phan
Lee Solutions

Associate Director at Boardroom Business Solutions

Wai Sun Cheong

Head of Commercial at CEMEX

David RIBA

Amaala : Senior Design Manager

Mac Wong

Director at Integrated Modern Environmental Control Sdn Bhd (IMEC)

Rio Yunardo

Senior Pipeline Engineer at EnQuest Petroleum Production Malaysia Ltd.

Hsern-Wei Ling

Head of Learning & Development at PwC

Chee Thien

ASSEMBLY TEST ENGINEER at Broadcom Limited

Yi Jing Teow

Legal Counsel at Musim Mas

Meraj Khan

Fintech, Strategy, Digital, Architecture, CyberSec, Solution Design, Engineering, Build, Operate, Leadership, CIO, CTO

Andy Ng

Associate Account Director at Leo Burnett Malaysia

Alan See

CyberSecurity | Pen-Testing Specialist | Investor

Choon Kong Woo

Director, R&D Engineering Management at Cardinal Health, Fortune 26 Healthcare Company

Guillermo Molinos Rodrigo

Senior Consultant Ciber Spain

Yair Marc Martinez Palomino

Consultant at Accenture - IESE EMBA Candidate 2017

Nerea Gutiérrez Gama

Demand Planner at Unilever

Jose Antonio Moreno

Director de Posventa Audi España

Antonio Peña

IT Professional: DevOps (!) Systems Administrator / Linux / Free Software / Open Source

Raúl Fernandez-Arche

Product Manager en Weborama

Pablo Mazon Rodr%C3%ADguez

CEO Beeko Engineering Solutions SL

Ignasi Borrell

Graduat en Biologia Ambiental per la Universitat Autònoma de Barcelona

Pilar Montón Millán

Director Financial Planning and Analysis

Eduardo Piqueras Caballero

Director de Contenidos Online en Boomerang TV

Josep Algueró

Director General at Industrial Bolsera

Javier Esparza Herraiz

COO - Chief Operating Officer en FLUIDRA

Denis Palacios

Game Designer en CD PROJEKT RED

IBRAHIMA LO

Software/Big Data Engineer

Wendy Bartie

AVP; Global Lead Genitourinary Cancers (Prostate, Bladder and Renal Cell Carcinoma) at Merck

Kristina Peters

Senior Human Resources and Talent Acquisition Professional

Sheethal Katta

Global HR Leader, Tech at WeWork

Nikhil Raju

Senior Data Scientist at Merlon Intelligence

Linda Pavlic
Benjamin Schulte

VP - Data & Machine Learning @ Meetup

Kamaldeep Midas

Senior Java cloud consultant

Jessvin Thomas

CTO at SKOUT CYBERSECURITY

Bill Flatley

Global Human Resources Business Partner at Aspen Insurance Group

Tim Barber

Senior Vice President, Europe, Middle East and Africa at ForgeRock

Benjamin Miller

Chief Executive Officer at Good Ridez

Robert Walker

CEO at SCI-MX Nutrition Ltd (A Samworth Brothers Company)

El Nadim

VP of Engineering chez TankYou

erick gamelin

Vice President Oncology Development at Dynavax Technologies

Raquel Anderson

Senior Recruitment Consultant - Construction & Property & Commercial Fit-out at Design & Build

Dipak Lolage

Sr Software Developer with 10+ years of experience

Rachel Pritzker

Founder & President of The Pritzker Innovation Fund

Dominic Ferrantelli

Sr Infrastructure Engineer at Credit Karma

Benjamin Kain-Williams

Helping Sales and Marketing teams accelerate growth
Looking for colleagues of Chris Shelby at Company Inc?