Yanjun (Anna) Liu's Email & Phone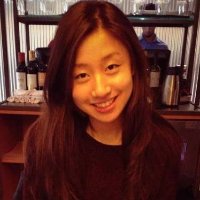 Yanjun (Anna) Liu
Software Engineer (Application Performance) @ Guidewire Software
Yanjun (Anna) Liu Contact Details
Venture Fellow @ Rock Health
• Software Engineer at Guidewire Software • Professional interests: venture capital, startups • B.S. Biology and Computer Science from Duke University
Software Engineer (Application Performance) @ • Completed database upgrade, batch process, and load testing to analyze performance of Policy Center production builds and verify customer Oracle/SQL Server hardware requirements • Analyze the performance of and provide support
ContactOut is used by
76% of Fortune 500 companies
Similar Profiles to Yanjun (Anna) Liu
Justin Chura

Accountant at Edwards Project Solutions

Raymond Andronaco Jr.

Financial Analyst at Edelman

Chuck Staggs

Project Manager at Oakwood Construction

Jaewoo Kim
Adam Dowler

General Manager, LeafGuard of Pittsburgh

Carly Aasen
Sean Frantz

Marketing Director at Riot Hospitality Group

Laura Rudolph

Associate Online Merchandise Manager at PetSmart

Stephan Looney

Passionate IT automation/secops/devops/python leader

Monica Guo

Executive Board Member at Hopkins Hosting Society

Joseph Palumbo, CPA

Manager, Strategy and Analysis at The Heritage Group

mark erickson
Janice Simmons, O.D.

Optometrist at Visionworks

David Sternquist

Programmer / Analyst at Credit Suisse

Rob Irvine

Account Executive, Google Display Network

Matthew Brennan
Kevin Pfab

Software Engineer at Omnivore.io

Coleen Sabatini

Associate Professor of Orthopaedic Surgery at UCSF

Suzanne Kanary

NE Regional Sales Manager

Justin Dionisio

Lead Designer, UX at AT&T

Todd Guthrie

General Counsel at Intergraph Government Solutions

Tristan Hill

Copyright Registrar at Künstler Enterprises, Ltd.

Maxwell Oppong

Manager of Desktop Computers and Helpdesk at Westchester Medical Center

Meghan Nignan

Senior Manager - ANZ Sales Operations at DXC Technology

Juan Requena
Jim Wright

Owner, Wright Insurance Agency Inc.

Dave Jacobs

Data Scientist | Sr. Mgr, Digital Analytics | Industry Author, Speaker, and Blogger

Elizabeth Steiner

Sales & Marketing Assistant - Advisory & Consulting at Green Street Advisors

Bruce Griffin

Chief Underwriting Officer at Everest Insurance, Specialty Casualty Division

Sam Kaskorkis

Frac Field Diesel Mechanic at Halliburton Energy services

Terry DTM

★ ★ ★ ★ ★ Experienced Keynote Speaker | Self Esteem Architect ✔Helping Professionals be exceptional Speakers ✔

Daniel Conway

Co-Founder at Cubeform, LLC - Blockchain Consultants

Christopher Brown

Software Engineering Manager

Jerry Gupta

Digital Transformation, Artificial Intelligence, M&A, and CX Focused Leader. Digital transformation and AI/ML instructor

April Lin

Software Engineer at Amazon

Brad Roepstorff

Rendering Engineer at Amazon Games

Rodrigo Souza
Ed Bueche

Principal Engineer, Digital Music Services at Amazon

Joshua Halstead

Software Engineer at Google

Ramya Bhaskar

Senior Technical Support Engineer at Panasas

Kathleen French

Professional Placements for Finance & Accounting & Technology

Douglas Knehr

Chief Information Security Officer and Privacy Officer & Counsel , Privacy GDPR SME, DPO, CPO, CISO-International GRC

Ashwin Kumar
Diana Frascella

Senior Director, Talent Acquisition at TripAdvisor

Iris Xu

Software Engineer at Twitter

Abraham Briñez

Staff Software Engineer at Switchfly

Sharon Zhou

Software Engineering Manager at Grab

Tom Leire
Blair Lewis
Yasmin W.