Wilson Sinclair's Email & Phone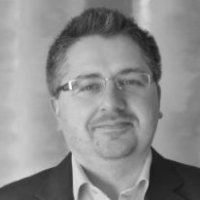 Wilson Sinclair
Telecomms and Systems Engineering @ Shell Exploration and Production
Wilson Sinclair Contact Details
Redhill, England, United Kingdom
Global Head of High Performance Computing @ I run the global function providing support for Enterprise Tibco Datasynapse grids (v5 and v6) to RBS CIB businesses. Our current Enterprise Grids now support over 30 applications and run upwards of 50 million tasks per day. We have now setup a managed stack for Cloudera Hadoop and Oracle Coherence
ContactOut is used by
76% of Fortune 500 companies
Similar Profiles to Wilson Sinclair
Erik Kleven

Manufacturing Manager at Trane

Sandra Barnes

Senior Manager, Financial Reporting & Consolidations at AOL

Aviad Sela

Director, Credit Risk Strategy at PayPal

George PE

I&C Consulting Engineer at AECOM

Kenny Nam
Alec McGuffey

Head of Marketing at Guestfriend

Ana Barbuta

QA Manager at Guerrilla Games

Jane M.D.
Luis Reynoso

DevOps - Build And Release Engineer - Splunk Admin - Blockchain enthusiast

Julia CFA
Papa Mboge
Hironobu Shimizu

Senior Managing Consultant at IBM

Kiyokazu Nozawa

Deputy Manager, Product & Service at Softbank Mobile

Eduardo Diaz

CEO en Citelis - Organización Ramírez

Carlos Mariscal

Jefe de departamento en Hospital San Javier

Peter Creamer

Chief Operating Officer at University of New England, Australia

Elena Kazachenko

Senior HR manager at Yug-Contract

Dr Singh

cardiologist at baldev singh cardiology clinic pte ltd

Jen Kang

Key Account Manager, North Asia (Taiwan, Korea, China) at REC Solar

Edwin Ko

Managment Surveyor, Property & Asset Management at JLL

Meridith Baer

CEO of Meridith Baer Home

Roza Melville
Honyea Park

Executive Manager, Human Resources at Suncorp Group

Philip Walekhwa
Tim Schuler
Miles Hall

Founder of H&H Shooting Sports and now senior consultant with Hall-N-Hall consulting

Anne Sherman

Vice President Human Resources at Emerson, Electronics & Solutions

Clara PMI-ACP

Management Consultant at KPMG

Hanna Kim
Gordon Lu
Terry DTM

★ ★ ★ ★ ★ Experienced Keynote Speaker | Self Esteem Architect ✔Helping Professionals be exceptional Speakers ✔

Heriberto Diarte

Responsible for Corporate Ventures and External Innovation at Schneider Electric

Sean Liu

Software Engineer at Google

Diamond Wheeler

Software engineering at Google

Esther Du

Product Manager at YouTube

Max Braun

Director of Engineering, Everyday Robots at (Google) X

Jipeng Han

Engineering Manager at Airbnb

Clarence Mak

President at Mars Wrigley China

Paul Perreault

CEO and Managing Director, CSL Ltd. - Working every day like someone's life depends on it, because it does.

Charlie Nguyen

Talent Acquisition @ Nutanix

Venkatasubramanian V

Site Reliability Engineer / Devops at apple

Dana Aiken

Vice President of World Wide Sales Enablement Strategy and Operations at Big Switch Networks

Jacqueline Brennan

Lead Software Developer at Smithsonian Networks

Bryan Stephan

Director, Direct to Customer Marketing

Michael Plummer

Head of Food and Beverage Procurement

Thomas Deegan
Donna Rawson

Head of Talent Acquisition - EMEA at Invesco Ltd

Tim Lu

Co-Founder and CEO at Senti Biosciences

Scott Todd

Software Development Engineer - Customer Protection Services

Yasmin W.
Looking for colleagues of Chris Shelby at Company Inc?