Wedge Martin's Email & Phone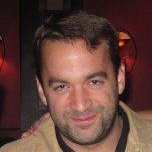 Wedge Martin
CTO @ Vivo Technology Inc
Wedge Martin Contact Details
CTO @ www.vivoinspire.com From September 2014 to Present (1 year 4 months) CTO @ Real-time contextual messaging and analytics acquired by Vivo Technology Inc. In Sept 2014. From May 2013 to Present (2 years 8 months) Advisor @ Very proud to be an advisor to Comr.se, an incredible team of great people from the 9Mile Labs Cohort
ContactOut is used by
76% of Fortune 500 companies
Similar Profiles to Wedge Martin
Steve Arcila

Attending University of Central Florida

Jennell Nelson, MD, FAAD
Jeff Jaycox

Senior Engineering Program Manager at NetApp

Boi-Hoa San

Postdoctoral fellow at University of Utah - Employment

Suzanne Otterbein

VP Sales and Marketing at Kerala Ayurveda Academy

Jennifer Lillehaug
Ana Rosales

Call Center Manager at Family Health Centers of San Diego

Frank Tripodi

President/CEO at The Lutheran Care Network

Lynn CAIA

Portfolio Advisor at Aksia

Glenn Kaplan

Executive Creative Director: Advertising, Branding, Omni-channel Retail

Lesley Salazar

District Sales Manager at The Vitamin Shoppe

Fnu Kelvin
Trey Trainum

Industrial-Organizational Psychology and Organizational Development

Matt Holden

Executive Director, Indie Game Alliance

Nina Naraghi-Arani

Process Engineer at Masimo Corporation

Amy Campbell

Director, Public Relations at The Ritz-Carlton Hotel Company LLC

Søren Møllekær

Global Sales Manager, Slop Oil and Industrial Water & Waste at Alfa Laval Copenhagen A/S

John L. Williams

President at JL Williams Microwave Networks Consulting LLC

Barbara Beck

Executive Assistant / Office Manager at Simon Property Group

Dayana Marcsis, CISSP, CISA, CAP

Sr. Cyber Security Professional

Matthew Stachmus

Veterinarian at Pleasant Valley Animal Hospital

Alicia Gyetvai
Ryan Peralta

Web/applications developer for strategic data systems

Jennifer Araujo
Tim Baldridge

Information Technology Specialist at DMDC

Crystal Kasper
Bryce Sturtevant

Lead Process Development Engineer at Molecular Rebar Design

Brittney Richey
Christian Kirkham

Long Range Planner / Urban Designer

Terry DTM

★ ★ ★ ★ ★ Experienced Keynote Speaker | Self Esteem Architect ✔Helping Professionals be exceptional Speakers ✔

Satya Nadella
Luis Cipriani
Suresh Appavu

Practice Head, Cloud Data Engineering & Migration at Groupon

Sebastian Blandizzi

Global Chief Technology & Operations Officer at Fiera Capital

James Vopni
Kevin Russell

Software Engineer at Wish - Shopping Made Fun!

Andrej Knezevski
Gavin Sharp

software engineering leader & team builder

Olivier Dufourmantelle

Chief Operating Officer at Canopy Rivers Corporation

Michaela Dennis

Development Assistant at Atira Women's Resource Society

Alan Fong

Executive Leader and Tech Growth Advisor. Finalist for Canadian CIO of the year with iTAC for 2019.

Aymen Fnayou

Développeur PHP et Symfony chez L'Express

Pierre-Yves Lefeuvre
Christophe Bonnefoux

Chief Data Officer - BNP Paribas Asset Management

Sonia Circlaeys

Software Engineer at Teradata

Olivier DERRIEN

Directeur Général & Executive VP at Salesforce

Barbara Lavernos

Chief Technology and Operations Officer | Member of the Executive Committee - L'Oréal

Cedric Teissier
Yasmin W.
Looking for colleagues of Chris Shelby at Company Inc?
Monique Silva
UI/UX Designer
Keshav OS
Senior Frontend Developer