Tony Karon's Email & Phone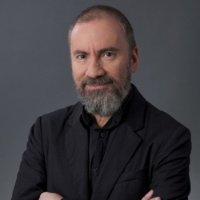 Tony Karon
Senior Vice President, Digital @ Al Jazeera America
Tony Karon Contact Details
Senior Editor @ Time Magazine
Senior Vice President, Digital @ From April 2013 to Present (2 years 9 months) Adjunct Professor @ Teaching graduate International Affairs courses on the Middle East and on global soccer From September 2010 to May 2015 (4 years 9 months) Senior Editor @ From August 1997 to February 2013 (15 years 7 months) Senior Editor @ Commissioned
ContactOut is used by
76% of Fortune 500 companies
Similar Profiles to Tony Karon
Kyle Santiago

Risk Manager, Officer at Citizens Bank

Nichole DeBaker

Co-Office Manager at Waas Boring & Cable, Inc.

Nicole Rheinlander, CPA

Senior Audit Associate at KPMG US

John Martinez
James Brisbin

Builder, Manager, Worldwide Projects

Darrel Gabriel Oribello Jr.

Patient Case Coordinator at AmerisourceBergan

Bobby Moss
Jill Twiss
Ting Ying Wu

Product Manager at Verizon

Jim Brokaw

Project Manager at Kaiser Permanente

Cynthia Prudence

Faculty Fellow at the University of Rhode Island

Wanda Rubenstein
James Jackson

CoFounder & Managing Partner at Capital Diagnostics & NewTECH Medical, LLC

Mee Eriksson

Management Consultant at Impakt, Inc.

Chuck Bierwirth

President at Haytown Services, LLC

Anthony Lombard

Director of Recruiting and Communications at Pentecostal Theolgical Seminary

Natalie Appleton

Vice President, America | Workspace Strategist | Rendezvous Digital Platform

Isak Rusinek

Field Re-Development & Reservoir Studies / Oil & Gas A&D (Latin America Focused).

Kelly Mercier
Lydia O'Connor

Associate Editor at The Huffington Post

Roger Felipe Abea

Packaging machinery specialists

Alan Perelgut

Director of Agency Technical Services - Midwest Region at Consolidated Data Services - an Omnicom Group, Inc Company

Natalie Taylor

Business Analyst at Nestle Purina North America

Tonya Umbarger

Program Manager at Didion Milling, Inc.

Craig Portner

Senior Vice President - Commercial Loan Officer at Union Community Bank

Glen Vogel

Operations Manager at Priority One Financial Services

Intiaz Dean
Herb Niederberger PE, LS

General Manager at South Placer Municipal Utiltiy District

Elizabeth Lemoine
Terry DTM

★ ★ ★ ★ ★ Experienced Keynote Speaker | Self Esteem Architect ✔Helping Professionals be exceptional Speakers ✔

Satya Nadella
Madison Abshire

Software Engineer at Nordstrom

Komal Vohra

Software Engineer at Symantec

Ewelina Kapinos

Head of HR, UK & Netherlands at Teads

Justin Permar

Senior Software Engineer, Weather Notifications at The Weather Company, an IBM Business

Bhavin Madhani

Staff Software Engineer, Search at Walmart Labs

Josh Zamor

Senior Software Engineer & Architect.

Clark Roberts

VP Engineering at Curalate

Stuart Drummond

Software Engineer at Nintendo

Ankit Shah

Senior / Lead Developer at Yahoo

Kiyomi Li

Senior Software Engineer at Vudu

Kate Kligman

Staff Software Engineer at McKesson

Winifred T.
Pray D.

Sr. Solutions Engineer at NextRoll

Evan May

Principal Software Engineer at Buildium

Michael I.
Karthik Vakati

Software Engineer at LendingClub

Sharon Lee

Software Engineer at Google

Yasmin W.