Tom Horsfield's Email & Phone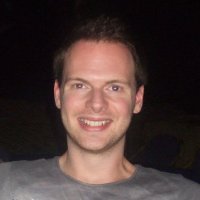 Tom Horsfield
Group Head of Recruitment @ Paysafe Group
Tom Horsfield Contact Details
Digital Account Manager @
Emap
Senior Recruiter (Contract through Indy Digital) @
Velti
@ University of Southampton
Group Head of Recruitment @ From July 2013 to Present (2 years 6 months) London, United KingdomDirector @ Indy Digital Recruitment is my own business through which I am able to offer a variety of recruitment services to best suit my clients needs, including contingent recruitment, executive search and an in-house service. Whatever model, my approach is
ContactOut is used by
76% of Fortune 500 companies
Similar Profiles to Tom Horsfield
Robin Van Campen

Junior .NET consultant bij eMenKa NV

Thierry Lancelot

Head Of Human Resources Chemistry Division

Bertrand Roekens

Research & Development Leader at 3B-Fibreglass

Joren Claus
Fastenaekels Jenny

Gestionnaire chez IMMO GREENWICH

Raf Cools

Helping Companies to realise Growth and improve Performance

Annelies Schuyten

Account Manager / HR Professional

sandrine efila

Attachée juriste Direction Juridique Ministère de la Région de Bruxelles Capitale

Ilse Verschueren

HR Director & Leadership Coach

Marijn Boslak

Customer Program Specialist bij DHL

Lionel Heinz
Bernadette Lanoizelé

Office Manager at ClearSource

Baudouin Lejeune

Senior Manager at Deloitte Consulting

Sabine Vanderheyden

Project Manager & Business/Functional Analyst at Devoteam Belgium

bruno bouko
Aziz Ouzoubair

Mechanical Engineer at Tebodin

Katsiaryna Holl

Senior Manager, Global Health Economics & Health Outcomes Japan at Glaxosmithkline

Kathleen Pauwels

Senior Therapeutic Specialist at Gilead Sciences

Peter Cornillie

Vice President Ground Operations and Airport Services at Brussels Airlines

Jurgen Nauwynck

Shift Leader at APM Terminals

Thierry Cools

System and Network Administrator at Bruxelles Formation

Karl Fabry, PMP

Transition Manager at Deloitte Belgium

Tresor Diakiese

Solution Engineer chez Proximus

Geoffroy-Vincent Cammermans
Nathalie Vankrunkelsven

career manager at euro engineering

Sophie Wetsels

Head of Loyalty at The Cookware Company - GreenPan™

Sam Smet

Installation Technician at CAS-VOS

Kangsan Lee

Software Engineer at Microsoft

James O'Neill

Vice President, Talent Acquisition at Weber Shandwick

Ian Armstrong

Principal UX Designer at Dell Technologies

Wenjie Chen

Director Data Science at AIG

Ashley Cheretes

Marketing Leader | Campaign Mastermind | Digital Superhero | I Create Content Experiences People Love!

Travis Rowland

Lead DevOps Architect at Ericsson

Tom Chen

Engineering Manager at Facebook

Jing Tao

Senior Software Engineer at Grab, Founder of HelloGWU

Erin Schmidt

Director, Talent at TigerConnect

Susan O'Neal
Pranjal Sharma

Software Development Engineer at Amazon Web Services

Amir Cohen

Product & Growth Leader for Brands Ready to Scale

Shad DevOps

Senior Technical Program Manager , SaaS - Cloud Provider Software BU at VMware

Hristo Bojinov

I build technology, products, and companies. I occasionally hack on stuff, but have no time for video games.

Nicole Lindenbaum

Vice President, Marketing at Teampay

David Ditillo

Senior Vice President, Regional CIO US Business

TJ Kastning

Construction Search Director - Northern California | (208) 215-6563

Antonietta Gaudio

National Field Recruiting Manager- Operations at Equinox

Terry DTM

★ ★ ★ ★ ★ Experienced Keynote Speaker | Self Esteem Architect ✔Helping Professionals be exceptional Speakers ✔

Yasmin W.
Looking for colleagues of Chris Shelby at Company Inc?