Tina Kumar's Email & Phone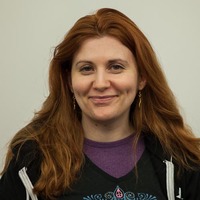 Tina Kumar
Software Engineer @ JOLT Labs
Tina Kumar Contact Details
Software Engineer @ JOLT Labs
Contract Developer @ Pawzii
Student Web Developer - Ruby on Rails @ Code Fellows
4.0 GPA @ Durham Technical Community College
Full stack developer in the greater Seattle area, currently working at Jolt Labs. I mostly do front end development with EmberJS, HTML and CSS(Sass) and have experience with Ruby on Rails and Django/Python for backend. I have worked primarily in agile development environments. I'm involved with the project She's Coding, to help eliminate the gender gap in
ContactOut is used by recruiters at 30% of the Fortune 500 companies
Similar Profiles to Tina Kumar
Alex O'Dowd

Director at O'Dowd Executive Recuitment Limited

Keith Merry

Associate Director - WT Partnership : Asset Advisor, Professional Marketer and Business Development Executive

Ram Malhotra

Neurologist at Canberra hospital

Milan CPA

Corporate Controller at Tropical Smoothie Cafe

Sharath Patil

Analog Design Engineer / Team lead

Maureen Gager

Director, Category Insights at NCH

Dan Wynn

Convenience Store Executive

Jerry Hernandez

Enterprise Data Warehouse Senior Data Engineer at General Motors

Aishwarya Buge

Business Development Intern at Course Hero

Jason Hedrick

Experienced Medical Device Sterilization Specialist, EO & Radiation, Regulatory Compliance/Defense, Program/Project Mgmt

Jenner Heller

President Active Ride Shop

Ushnik Dasgupta

Graduate Student at New York University

Omar Ansari

Senior Analyst, Finance & Operations | JetBlue

Angela Bascombe

Rooms Manager at Hyatt Regency Bethesda near Washington, DC

Michael McCarthy

Sr. Technical Project Manager at United Technologies

Indrajit Das
Aniya Adair

Customer Success professional dedicated to providing results-oriented client support.

Elroy Alva

Software Engineer @ Womply

Warren Eggly

Linux System Administrator at Taos

Jordan Lawver

Project Manager, Mixed Reality Program at Trimble

Jessica Krauklis

Director, Global B2B Sales and Strategic Partnerships at SHANY Cosmetics

Nikita Cassidy

Yoga Teacher, Aspiring Social Worker

Yu Rong

Software Engineer at Microchip Technology

Jonathan Miller

Senior UX Designer & Developer at Wolters Kluwer

Steve Scully

Director of Acquisitions at CVS (UK) LTD

Gail Wu

Principal Product Manager at Realtor.com (Move, Inc)

Sarah Ryan

SVP, Mergers & Acquisitions at Sedgwick

Kathy Pickus

DVP, Sustainability at Abbott

Naseer Dari

Lead Data Scientist at TruFactor

Jacqueline Porjé
Damien Rochford

Software Engineer at AdmitHub

Thanh Nguyen

Sales Director - Drug Channel at Church & Dwight, Co., Inc.

Neha B.

Actively looking for software development (Java/.Net/ColdFusion) job opportunities in California.

Jean Raymond

CFO at Fidelity Investments

Zhitao ZHU

Data Engineer at ThreatMetrix

Annie Steenson

Software Engineer at Apple

Lakshmanan C.

Software Engineering Leader

Callum Merriman

Senior Product Manager at Spotify

Jaskaran K.

Senior Software Developer | Product Manager

Richard Ho

Principal Engineer/Director at Google

Morgan Kuchera

Sales Manager at AlertMedia

Frank Houweling
Jeff Levesque
Jack Kimmel

Senior, Sales Development Representative at BrightEdge

Robert Shemo

CISSP, Vice President, IT Security at United Bank

Michael Cvelbar

Campus Recruiting Manager at Intel Corporation

Vineet Katta

Senior Software Engineer at Rally Health

Anuja Patel

Team Leader, Regulatory Project Management, Oncology, FDA

Brigi C.
Michael Chan

Co-Founder & Co-CEO at Bowtie || We are hiring! Message me.