Thomas Goldspink's Email & Phone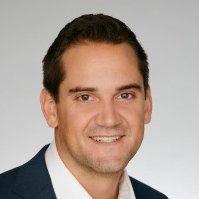 Thomas Goldspink
Account Executive @ Neopost
Thomas Goldspink Contact Details
Office: +44 (0)207 8543318 Mobile: +44 (0)734 2050106 Email: [email protected] The B2C Marketing Cloud: Prediction, Personalisation, Analytics, and Channel Automation. We turn big data into relationships and experiences that engage your customer.
Sales Manager @ From November 2015 to Present (2 months) London, United KingdomClient Success Manager @ ►Responsible for driving adoption of Oracle Marketing Cloud Enterprise SaaS
ContactOut is used by
76% of Fortune 500 companies
Similar Profiles to Thomas Goldspink
Ian Horsman

Operations Director & Specialist Retained Recruiter 01302 515325

Helen Ferris

Head of Communications and Marketing, JLT Re

Conor Sheehy

Corporate Strategy, Macquarie Group

Mukarab Shah

Regional Developer at University Canada West

Jane Hapgood MCIPD

Experienced Learning and Development Manager and Business Coach

Dan Charlton-Brown

Business Development Manager at Perspicuity

Steve Roberts

Developing the next generation 3D Print Technology for RTV Silicones - Picsima

Joshua Coombe

Family Law Accredited Specialist and Partner at Tees Law

Simon Haskey

Transformation Workgroup Lead, UKI at EMC

Terry Taylor

Member of the Board and Chief Customer Success Officer at Access Group

Anantha Ramanand PMP®

Principal Verification Engineer at Cirrus Logic

Anu Murali

Consultant / Associate Delivery Manager at Amsphere Limited

Frederik Goossens

Lead UX Manager at HSBC • BSc, Msc, MMgt

Sukjae ACCA

CEO at Seoulodge Hotels Ltd

Alice Crook

Marketing Communications Director, EMEA at Splunk

Mark Leach

Principal Support Engineer at CA Technologies

Oliver Matthews
Nicola Marks

With over 20 years leadership and recruitment experience in the local area.

Maria Doulton

Founder of The Jewellery Editor, editor & journalist UK

Lara Edwards

Senior Account Executive at Red Consultancy

Daniel Appleyard

Credit Control Supervisor at Urban Recruitment Group

Maxine Allen

Head of Business Development and Partnering, Medical Sciences at Oxford University

Andy Jones

MD of Mattei Compressors & Winton Engineering, Pneurop Council member, Past President - British Compressed Air Society

Steve Byerley

Technical Director at KE Engineering Group

Tom Farrer
Angela Hay

Marketing Campaign Manager at Yorkshire Building Society Group

Michelle Glendinning

Global HR Business Partner at Sage

Derek Moseley

Head of Business Development & Marketing at Bradfield Group

Rafael Glanzner

Software Developer at Standard Chartered

Anthony Emery

Managing Director - Brink Group

Sue Varley

Global Head of Digital Marketing | NEXT plc | eCommerce

Polina Stoyanova

Frontend/UX Engineer at Tray.io

Jazzmin-May Carroll

Senior Recruiter, North America at Farfetch

Matthew Gostelow

R2R London | ... Be Something More.

Srini Sundaram

Founder and CEO at Agvesto; Co-Founder of Aire;

Declan McDermott

OneTrust Privacy Management Software | Enterprise Account Executive at OneTrust

Eloy Sasot

Improving Quality of Life with Data​ & AI / Group Chief Data Officer at Sodexo

Jack Cartlidge

Recruitment Consultant at Bodhi Resourcing - Data & Analytics Specialists - Get in touch on 0117 315 5266

Paul MIRP

Director at Permanent People Rec2Rec | Recruitment-to-Recruitment +44 7523 075164 |

[email protected]

Louisa Middleton

Senior Insights Analyst at Creator Ltd

Anna Selina

Director, Recruiting | Executive Recruiting

Doug Evans
Mike Compton
Jeremy Helfand

Vice President and Head of Advertising Platforms at Hulu

Leslie Stevens

VP Compensation, Benefits and Total Rewards

Nisha Lal

Enterprise Software and Cloud Solutions Advisor

Terry DTM

★ ★ ★ ★ ★ Experienced Keynote Speaker | Self Esteem Architect ✔Helping Professionals be exceptional Speakers ✔

Yasmin W.
Looking for colleagues of Chris Shelby at Company Inc?