Thaison Chu's Email & Phone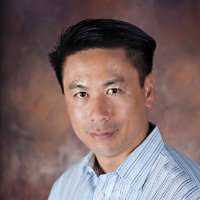 Thaison Chu
Senior Director, Customer Success @ ServiceSource
Thaison Chu Contact Details
Senior Director, Customer Success @ ServiceSource
Partner @ TAM Networks, Inc.
Vice President, Channel and Federal Support @ Sonus
Senior Director, Customer Success @ From August 2014 to Present (1 year 5 months) San Francisco Bay AreaPartner @ From November 2013 to Present (2 years 2 months) Vice President, Channel and Federal Support @ Manage teams in support of Enterprise Channels and US Federal customers. From August 2012 to November 2013 (1 year 4 months) Vice
ContactOut is used by recruiters at 30% of the Fortune 500 companies
Similar Profiles to Thaison Chu
Michelle Ho
Tarcizio Dasilva

Warehouse Supervisor at Liberty Coca-Cola Beverages

Peter Darlow
Sarah Solomon

Manager, Internal Engagement and Communications

Snjezana Covic

Director Clinical Operations

Christina Perla

Co-Founder & CEO @ Makelab | NYC Ambassador @ Women in 3D Printing | Formlabs Ambassador

Mark Sjoerdsma

Windows Systems Engineer II | Citrix Technical Lead | Lateral Opportunities Welcome

raphael lucas

Stem-based Education Consultant at Current Instruction LLC

Jeff Rierson

Associate - Professional Land Surveyor at Morris & Ritchie Associates, Inc. and Geo-Technology Associates, Inc.

Kathryn Murray

Sr. UX/UI Design & Development Lead

Robert Dillon
Lee Csulik

Marketing Director at Valet Waste, LLC

Richard Estes

Application System Analyst at inData Corporation

Vince Phillips

Account Sales Engineer (OEM Focused) at Rockwell Automation

N Iyer
Tia Larsen

Senior Account Executive at Omni Advertising

Brian Schemmel

Program Financial Analyst at Lockheed Martin

Zohab Yousufzai

San Francisco Luxury Real Estate Broker & Founder at Unlisted Capital Group, Inc

Chris Maldonado

Director of Revenue Management at Westin Hilton Head Island Resort & Spa

Martin Klein

BPO Solution Architect and Business Process Strategy Leader

Rosie Vargas

Experienced professional in cargo insurance at Avalon Risk Management.

Eric Walters

Department Manager, Core IT Services & CISO

Filip Adamczyk
Kevin Young

Business Applications Support Analyst

Peter Hobley

Website manager and developer at Harvey Mudd College

Alyssa Donnelson

Telephone Marketing Consultant at Dex Media

Audrey Zuro

Director of New Business at IdeaScale

Tracy Greene
Osvaldo Abreu

Independent Consultant for the Pharmaceutical and Biotech Industries

Terry DTM

★ ★ ★ ★ ★ Experienced Keynote Speaker | Self Esteem Architect ✔Helping Professionals be exceptional Speakers ✔

Ashley Tucker

Web Developer + Graphic Designer

Anton Trochanov,M.D.

President at Global PV & Drug Safety Consulting, Inc

Johnny Le

Senior Ajax/ASP.NET (C#) Developer at MKGCS/Pentagon with Active Top Secret Clearance

Aaron Mulder

Software Engineer at Grand Rounds, Inc.

Harshit Kumar

Software Engineer at Facebook

DIVYA ARORA

Technical Salesforce Consultant at Capgemini

Kaigang Li

Machine Learning Engineer

Kevin Funk

Senior Regional Sales Director, Northern California and Pacific North West at Cloudian Inc

Rich Tawney
Addisu Petros
Sean Ramzan

Innovation Begins with a Touch of Innocence

Yann Perchec

Senior Director Product Development chez Ultimate Software

Vivek Reddy

Senior Software Engineer at Hitachi Data Systems

Hunter Allen

VP, North America Sales at Altify

Loren Brindze

Software, systems, and stuff

Hani Goldstein

Co-Founder & CEO at Snappy ?

Lester Berry

Head of Customer Analytics and Modelling at John Lewis Partnership

Yuzhe Zhao

Software Engineer at Google Research

Yasmin W.