Terrie Curran's Email & Phone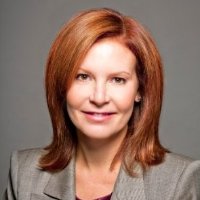 Terrie Curran
President Worldwide Markets , I&I @ Celgene
Terrie Curran Contact Details
Ba - Applied Science & Graduate Diploma in Marketing @ University of Technology, Sydney
Corporate Vice President U.S.A @ From April 2013 to Present (2 years 9 months) Member of the Board @ H. Lundbeck is a global pharmaceutical company specialized in brain diseases. For more than 50 years , we have been at the forefront of research within neurosciences. Our development and distribution of pioneering treatments continues to make a
ContactOut is used by
76% of Fortune 500 companies
Similar Profiles to Terrie Curran
George Schiro

Forensic Scientist at Scales Biological Laboratory, Inc.

Christine Kozachuk

Managing Director at eWomenNetwork

Dr. Mulugeta Kassahun

assistant professor of OBGYN at universtiy of nevada medical school

Paul Raich

Online Media Professional

Maureen Biehl

Senior Vice President, Client Executive at Marsh

Laura Yepsen

Growth Marketing, Paid Social at HelloFresh

Susan Polgar

Director of SPICE at Webster University & Head Coach of #1 ranked Chess Team

Rosy Lopez

CEO at ROSY STRATEGIES - Integrated Marketing Strategy + Execution

Kristi Gail McKamie

Social Media Marketing Strategist at Gragg Advertising

E. Bruce John

Consulting Director - Supply Chain at Magneti Marelli After Market

Jannifer Owens

Revenue Cycle Content Manager

FELIX A NEGRON

Operations Manager at Allied Alloys LP

R. Claiborn

Project Manager at Eastern Bank

Sam Liebl

Channel Account Manager at Lenovo

Andrew Bruns

Business Development Manager

Gurvinder Batra
Victoria Lyon

Coordinator at HealthCorps

Juan Jose "JJ" Juan Jose "JJ" Calvo

Recruiting Manager, Latino Market at New York Life Insurance Company,

[email protected]

, 786-275-1379

Rebecca Corbin

Founder and CEO at Corbin Advisors

Saba Rouhipour
Bowan Spanbroek

Marketing chapter lead at Bankwest

Barbara Bromley

National Sales for The House of Light and Design

Matthew Bannell
Jess Henderson

Director at Fairplay Entertainment

Linda Scaffidi

Assistant Human Resources Manager

Guido Lilio

HR Leader, Freudenberg Home & Cleaning Solutions

Sheryle Rogerson

Neonatologist at The Royal Women's Hospital

Matt Torney

Acting Chief Executive Officer at Urban Communities Limited

Matt Saliba
Christine Su

CEO and Co-Founder at PastureMap

Mark Silverberg

Senior Technical Architect at Slack

Anu Srivastava
Zixuan You

Software Engineer at Google Inc.

Christian Cho

Software Engineer at Primer AI

Jalem G.

President at Wantable, Inc.

Michael Liberty

Co-Founder & CPO at Signifyd

Rafik Robeal

Head of Engineering at Freckle Education

Bernie Kassar

Chief Customer Officer, SVP - Alliances & Business Development at Xactly Corp

Sharadha Ramakrishnan

Director of Engineering, Co-leading Awesome Women in Engineering, Yelp

Allen Morgan

Vice Chairman at The Trillions Company

Tom Kuhr

Marketing, strategy, and scalable operations for fast-growth enterprise SaaS software.

Scot Edwards

We're hiring! - Global Talent Acquisition Lead at Catchpoint

Matthew Harper

Vice President, Marketing

Howie Begosa

You can customize this invitation

Lyndsi McNaughton

Talent Attraction & Inclusion Programs

Igor Gamayunov, CCIE

2x CCIE #42545 Network Architect | CCSI Instructor

Hakim Bukenya
Terry DTM

★ ★ ★ ★ ★ Experienced Keynote Speaker | Self Esteem Architect ✔Helping Professionals be exceptional Speakers ✔

Yasmin W.
Looking for colleagues of Chris Shelby at Company Inc?