Terri Wells's Email & Phone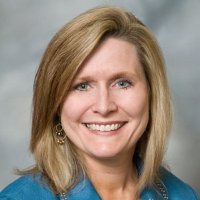 Terri Wells
Global Vice President, Access & Instrument Marketing @ Medtronic
Terri Wells Contact Details
Greater New York City Area
Global Vice President, Access & Instrument Marketing @ Medtronic
Global Vice President, Access & Instrument Business @ Covidien
Executive Education, Marketing Excellence Program @ The University of Chicago - Booth School of Business
Results-oriented executive adept at leading and energizing growth-focused organizations to achieve vision. Strong P & L experience successfully managing business with sales ranging from $30 million to $800+ million to increase market share and sustain growth in a competitive global market. A proven record of building and motivating strong teams to consistently achieve challenging goals.
Global Vice President,
ContactOut is used by recruiters at 76% of the Fortune 500 companies
Similar Profiles to Terri Wells
Mark James

PCI Contact Centre compliance specialist

Ilona Spilker

Director Business Development at OpenX

Dean Adams

Understanding and helping to solve business issues with innovative technology. B2B Commerce lead at IBM.

David Lewis

AGC (Director of Legal, EMEA) at Snap Inc.

Gemma Bowron

Resource Consultant at Certes

Olesya Sybdenova

Consultant at KPMG Boxwood

Hugo Chamberlain
Leon Diamond

Managing Director at LiveMore Capital

Claire Anderson

HR Business Partner at Edelman

Edward Taylor

A small low-carb meal to help take the stress out of healthy eating. Message me for samples.

David Castle

International Coach Recruitment Manager

Louise Norris

Resourcing Project Leader at KFC, Britain's Top Employer

Garry Bagley

Managing Director at Porsche Centre Edinburgh, Bentley / Lamborghini Edinburgh & Graypaul Ferrari / Maserati Edinburgh

Graham Essex

Business Intelligence Solution Manager at PepsiCo UK & Ireland

Niraj Alok

Vice President, Technology at Goldman Sachs

BARBARA HAMILTON
Richard Hamilton

IBM Cloud Data Services - NoSQL, Hadoop, Data Warehouse, Analytics SAAS

Dinah Alam

Digital Customer Experience Manager at Kuoni Travel UK

Darren Taylor

Assistant Erection Manager at James Killelea & Co Ltd

Sarfraz Mughal

Senior Project Surveyor at Willmott Dixon Construction

Sian Davies-Horne
Pete Mistry

Major Account Manager - Media, Gaming & Technology at Fortinet

Dannielle Howard

Change & Implementation Manager at Accenture

Simon Muir
Jenna Lunn

Sales Advisor at Exclaimer Inc

Gary Hall

Regional Partner at Knight Frank

Simon Burr

Associate Director at Cordant Procurement

Spencer Simmonds

Managing Director, Logix Resourcing

Nitish Bhushan

Blockchain Enthusiast|Ethereum|Solidity|AWS Certified|Fullstack Java|MicroServices|RESTAPIs|Docker|Spring Boot,Security

Anton Sidorkin

Team Lead / Software Developer - .Net Core, Angular, Vue

Deepti Gaonkar

Software Engineer at SmartThings

Vinod Kolla

Full Stack/Web/UI/Front-end Developer

Mamta Jain

Engineering Manager at Facebook

Christopher Marcocci

Senior Software Engineer at BigCommerce

Steve Maddocks

Vice President of Manufacturing

Owen Carlsen

Software Engineer at Apple

Michael Mrnak

Software Engineering Manager at Peloton Interactive

Michael Bilenkis

CTO at S7 Technology Group

Jack Walker

Senior Vice President at Capital One

Ryan Kwok

Staff Hardware Design Engineer at ARRIS

Kelly Hurley

Strategic MSP Partner & Advisor at Bowman Williams

Daniel Kim
Nickolay Shestopalov

Software Engineer at Weld Inc

Hanwei Zhang

Software Development Engineer II at Amazon Lab126

Olga Kovalevskaya

Data Scientist at Universal Music Group

Terry DTM

★ ★ ★ ★ ★ Experienced Keynote Speaker | Self Esteem Architect ✔Helping Professionals be exceptional Speakers ✔

Yasmin W.