Teresa Kersten's Email & Phone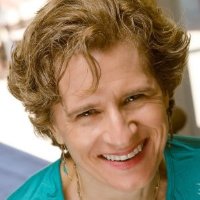 Teresa Kersten
LinkedIn @
Teresa Kersten Contact Details
LinkedIn @
Member Board Of Directors @ The Motley Fool
Principal @ Kersten Marketing Strategy
TECH SECTOR PRODUCT STRATEGIST AND GLOBAL MARKETING LEADER ❖ TARGET MARKETING ❖ CUSTOMER ENGAGEMENT ❖ MARKET PENETRATION & GROWTH For 25 years I've designed and led global marketing campaigns for leading technology companies including Apple, Intuit, Microsoft, Adobe Systems, Juniper Networks, and Zip2. I've worked with multi-million-dollar budgets and produced winning results on a shoestring. All of
ContactOut is used by
76% of Fortune 500 companies
Similar Profiles to Teresa Kersten
Fiona Speirs

Head of User Research at Department for Work and Pensions (DWP)

Panos Giannopoulos

Interest Rate Trader / Strategist

Paula Plimmer

Recruitment Manager at G4S Secure Solutions UK

Jack Stevens

Human Resources Manager and a whole lot more - Event Services

James Jones

Financial Protection Adviser at Knight Frank Finance

Graham Metcalf
Mark Fussell
Alessia van Oekel

Account Manager at Mohawk Agency

Danielle Parker

Digital Commerce Consultant

Andrew Cawte

Electronic engineering consultant

Malcolm Ellis

Projects Director at Saint-Gobain Building Distribution

Rachel Bacon

Marketing Communications Manager - Middle East & Africa at Xerox

Brian Paterson

Account Specialist at AbbVie

Scott Harris
Samantha Hind

PR & Marketing Manager - Folli Follie (UK & Ireland) at Folli Follie Group

Neil Welsby

Valuations Manager at PwC

Matt Rudd

General Manager at Grosvenor Casino Broad St

John Beechinor

Trainee Solicitor at Allen & Overy LLP

Aart Koning

Project Director at Astudio

Greg Moyse

Senior Systems Analyst - Network Infrastructure at South Western Ambulance Service NHS Foundation Trust

Grace Hyunsoo Kim

European Compliance Assistant Manager at Samsung Electronics

Simon Marshall

C.E.O. at Special Steel Group

Yasmin Moore

Account Manager at Infrared

Dorota Hlawaty

Technical Manager w Maison Blanc

Sarah Allen

Fabric Print Design Developer at David Nieper Limited, Alfreton, Derbyshire

Eszter Boldizsar

Intern at Yingke Law Firm

Robert Ficon

Buyer at Beaver Healthcare Ltd

Shazad Q Ashraf

Consultant Colorectal Surgeon at University Hospital Birmingham NHS

Nicholas Proctor

Designer at Radford Wallis

Max Elphinstone

Media and Technology Manger

Terry DTM

★ ★ ★ ★ ★ Experienced Keynote Speaker | Self Esteem Architect ✔Helping Professionals be exceptional Speakers ✔

Gayathri Krishnamurthy

Product Strategy and Strategic Marketing

Asif Hazrat

Software Engineer at arturo.ai

Ethan Heilman

Founder at Commonwealth Crypto

Johnson Jia

Senior Software Engineer - Data Mining/Data Analysis/Machine Learning at LinkedIn

Albert Yeung

AI Technical Manager, Wisers AI Lab

Peter Ingram

Hastee is an award-winning employee benefit that enables workers to take a portion of their earned pay, on demand.

Tony-Tong Wang

Managing Director, Robotics at ABB Limited

Kasturi Bhattacharjee

Applied Scientist at Amazon Web Services AI (NLP, Deep Learning)

Alex Kolomiiets

DevOps engineer - Playtech

Alex Iglesias

Java Developer at IG Group

Cameron Bacciarini

Fullstack Software Engineer at Songtradr, Inc

Kelly Funke

Senior Vice-President, Marketing, FILA North America

Michael Aguiling

CTO & Managing Director at Cerberus Technology Solutions, LLC

Barry Leffler

Chief Marketing and Enrollment Operations Officer

Tim Rooke

AWS Certified Developer at Bili (EdTech). Experience in JS, Ruby and PHP. Past experience: General Assembly and Unruly.

Jeremy Yang

Software Engineer at Grubhub

Jennifer Ph.D.

Human-Data Interface | Data Analytics | Technical Product Management

Kathy Tong

Senior Marketing Manager @ Uber

Yasmin W.
Looking for colleagues of Chris Shelby at Company Inc?