Tamara Owens, RN, MSN, MBA's Email & Phone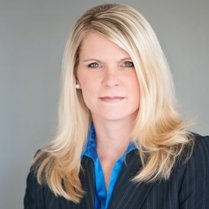 Tamara Owens, RN, MSN, MBA
Associate Director, Patient Recruitment Strategy Site Operations @ Boehringer Ingelheim
Tamara Owens, RN, MSN, MBA Contact Details
Associate Director, Patient Recruitment Strategy Site Operations @ Boehringer Ingelheim
Manager Clinical Operations @ PAREXEL
Manager, North America Study Start-up Leaders @ PAREXEL
Master, Business Administration @ Pfeiffer University at
OBJECTIVE Eager to apply dynamic communication, consulting, and relationship management talents towards continuing a successful career in the Clinical Research industry with a firm that is willing to invest in a driven, people-oriented, team player committed to supporting company objectives. PROFILE Offering progressive experience in all aspects of the healthcare industry, including clinical research and nursing, with
ContactOut is used by recruiters at 30% of the Fortune 500 companies
Similar Profiles to Tamara Owens, RN, MSN, MBA
Tim Faircliff

Managing Director at PharmaBoardroom

Jake Hithersay

Director Co-Founder at Soak - Experience Design Agency

Christian Holmes

F&I Development Manager for Jaguar, Land Rover, Lexus, Honda & Volvo Divisions at Sytner Group

Marco Giordano

Senior Digital Media Manager at ASOS.com

Jonathan Peart

Director at Savvy Construction

Adrian Tomsa

Head of Talent at Bristol Water plc

Paul Cassidy

Senior Buyer at Lakesmere Ltd

James Holmes

Head of General Services at Inditex

Christophe Desgranges

Financial Services Consulting Leader chez PwC France

Keith Hawes

Non Executive Director at Nationwide Vehicle Contracts Ltd

Bruce Calabrese

CEO at Equitable Mortgage Corp.

Rich Gilbert

ADP Advancedmd District Manager/ Utah State Fast Pitch Umpire in Chief

David Gustin

CEO BOD COO Food, Beverage, Nutrition brands. World class innovator and P+L driver.

Eric Rader

Senior Product Manager at Fiserv

Brian Clark

Enterprise Account Executive - Utah at VMware

Stéphane Bryois

VP Sourcing at NBCUniversal, Inc.

Shaun Cunningham

Sales Assistant Manager at Kinleigh Folkard & Hayward

Mark Liddington

Account Director - Enterprise at Symantec

Julian Richardson

Energy, climate finance and risk professional. Blockchain and ID

Richard Bath

Editor Scottish Field & Scots Heritage magazines, rugby writer Daily/Sunday Telegraph

Aida Martirosyan

Managing Director at Haymillian

Dan Cooper

HR Manager/Business Partner at CMS Cameron McKenna

Dan Gilroy

Account Supervisor at Leo Burnett (Chicago)

Simon Stoll

Owner and Founder at Audio Logic Ltd

Marc Myers

General Manager intu Lakeside

James Wakeham

Regional Director (South) at NHS Property Services Limited

Sam Fazeli

Head of EMEA Research, Bloomberg Intelligence; Non Executive Director at Arecor Limited

Jenny Hoang

Direct & Digital Marketing Manager at Cardif Pinnacle

Craig Cameron
Terry DTM

★ ★ ★ ★ ★ Experienced Keynote Speaker | Self Esteem Architect ✔Helping Professionals be exceptional Speakers ✔

Christoph Weigler

General Manager Germany at Uber

Nina PE

Sr Automation Engineer II at Brammer Bio

Eric Malm

Software Engineer at Pivotal Labs

Dominic M.

Director, Digital Marketing at Ulta Beauty

Handan MBA

Senior Medical Director at SAGE Therapeutics

Alex Swatman

Senior Business Development Manager at Premier Mist

Adam Clay

Chief Revenue Officer (CRO) at Logz.io

Nilangshu Sendas

Platform Engineer at Bytemark, Inc.

Ray Hughes

Vice President Sales and Marketing at AST Sportswear, Inc. /Bayside

Ahuva Landman

Data Platform Engineer at Atos

Bhavik Bhagat

Engineering Manager, Applications, at Jobvite

Graeme Thompson

Chief Information Officer at Informatica

Jason Yates

Co-Founder & CTO at Digital Assets Data Inc.

Erica Dorfman
Sammok Kabasi

Senior Software Engineer at GE Digital

Jibin Peng
Harsh Nanda

Managing Director at Goldman Sachs

Vickie Thrasher

Senior VP of HR - Organization and People Capability at Oracle

Yasmin W.
Looking for colleagues of Chris Shelby at Company Inc?