Tai Truong's Email & Phone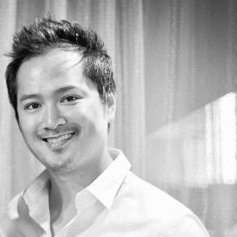 Tai Truong
Microsoft @
Tai Truong Contact Details
Microsoft @
Healthcare IT Recruiter @ Parker Healthcare IT
Staffing Consultant @ Microsoft
Talent Sourcer @ Recruiting for Senior to Director level candidates in Cyber Security and Azure/Cloud Services. From April 2010 to Present (5 years 7 months) Healthcare IT Recruiter @ Working with major hospitals across the country looking to implement EMR systems to fill positions such as Client Service Manager, Practice Manager, Systems Analyst, Clinical Analyst, Applications Analyst/Specialist,
ContactOut is used by
76% of Fortune 500 companies
Similar Profiles to Tai Truong
Kelly Dwyer

Recruitment Consultant at Hays Senior Finance | Recruiting Senior Finance Professionals in Central London

Kully Samra

Managing Director at Charles Schwab

Kimberley I. Williams

Global Consultant Relations Executive at Amundi

Tom Withey

Principal Transport Modeller at Jacobs Engineering

Sheena Hardie

Technical Support Adviser at Edinburgh Napier University

Kate Cannon

Director, KSpace Serviced Apartments

Alex Duta

Service Desk Analyst (IT Services) at University of Oxford

Nitsan Alter

Looking for new opportunities in fashion design

Brian Mudie

E&I Project Engineer at SGN

Mark Goldsbrough

SAP Senior Officer (Finance) at Barnsley Council

I Ning Wu

Project Editor at Infotimes (Want Want Chinatimes Group)

Stuart J Grice

Developmental Biologist and Post Doctoral Reseacher, University of Oxford

Samantha Heley

Key Account Manager Ophthalmology at Bayer

Amy Clarkson
Sophie Weguelin

Azure Business Development Manager Northern & Western Europe

Jamie Handcock

Director of Landscape Architecture

Maisy Hatchard

BA (Hons) Japanese; 2.1 from SOAS University

Negar Hawezi

Postgraduate Research student at Queens Medical Associates, PC

Emma Stopford

Trade Mark Counsel at British American Tobacco

George Hafiz

Security Consultant at NCC Group

Jon Hundy

Sales Operations - Sales Force Effectiveness - Territory Optimisation - Salesforce.com - Pharmaceutical Sales

Paul Colonnese

Project Manager at Domestic & General

Alison Devine

Purchase Ledger Manager at Pinnacle Group Ltd

Carla Bitonte

Pharmacist as Locum Pharmacist

Claire Woodley

Executive Assistant to Managing Director Gareth Chappell and Junior Event Manager

Gavin Derbyshire

General Practitioner and Partner, Musters Medical Practice

George Akuffo Kodjoe

Highly qualified and experienced Finance and Resources Management Executive

Gus Kerr
Julie Towns

Head of Product Marketing at Amazon Advertising - I'm hiring!

Katharine Mobley

Global CMO | First Advantage | Speaker | Forbes Contributor

Bentzi Rubin
Christina Stewart

Ruby Engineer at solarisBank AG

Mallory Miller

Sr. Talent Acquisition Manager, Engineering

Alex Lang

Strategic Account Manager - Vangst

Patrick Sweeney

Luxury Operations Executive-Sales, Marketing, Merchandising, Licensed Broker and HR

Susan Lewis

Sr. Vice President, Enterprise Operations, Corteva Agriscience

Radhika Aitha

Senior Statistical Programmer

Josh Brooks

Senior Vice President of Brand Strategy and Marketing at Jam City

Shiva Arunachalam

Product @ Uber | AdTech-MarTech | DMP | User Analytics | Data Science Solutions

Tom Peterson

Managing Director at Social Leverage

Anthony Frisella

Sr. Account Executive at Salesforce

Jagdeep Sahota

FinTech Product Innovation & Product Management Executive

Christian Hendricks

C-Suite Executive | Digital Expert | Public Company Officer | For-Profit Company Boards | Venture Capital | Start-ups

Alicia Spradlin

Vice President, Technology - Hana (a CBRE company)

Vinuthna Gaddipati

Data Engineer at Pluto TV / Viacom / ViacomCBS

Kevin Cotter

Enterprise Sales Executive at Datadog

Terry DTM

★ ★ ★ ★ ★ Experienced Keynote Speaker | Self Esteem Architect ✔Helping Professionals be exceptional Speakers ✔

Yasmin W.
Looking for colleagues of Chris Shelby at Company Inc?