Steve McQuade's Email & Phone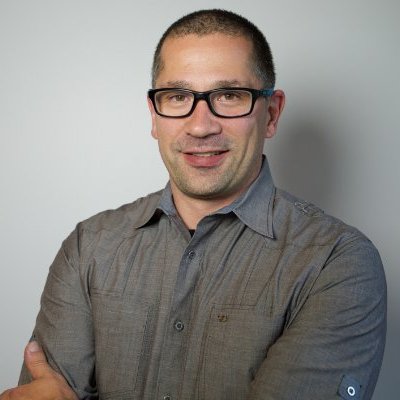 Steve McQuade
VP Engineering & Operations @ AudienceScience
Steve McQuade Contact Details
Seattle, Washington, United States
High performing technical leader with extensive experience in software design, development, distributed computing, optimization, rich media platforms, media delivery, online advertising and analytics. Proven track record of on time, on budget, high quality platforms and services with a focus on operational efficiency. Proven ability to manage global engineering & operations teams with diverse cultures, backgrounds and methodologies.
VP
ContactOut is used by recruiters at 76% of the Fortune 500 companies
Similar Profiles to Steve McQuade
Fenica Cia

Co-founder Cottontail Events

Muhammad Samhukri

Sr. Sales at PT.GEMA POLA PERSADA

Dahlia Kusumawardhani

Financial Advisory and Capital Market

Loretta Ollich

Consultant at IBM Indonesia

Madé Harimbawa

Magister of Planning & Public Policy - UI

rosallyn tanoyo

Digital Marketing Manager at Allianz Indonesia

Rainier Messakh

IT Line Head at PT. Angels Products, Bojonegara

Iwan priyono

Instrument Engineer at PT. Surya Esa Perkasa Tbk.

Andre Budi Kusuma

Production Director at PT. Indostar Building Material

Deswan Minanda Liem

Assistant Purchasing Manager at Menarini Asia-Pacific

Fedrik Yulianto

Software Analyst and Testing - Telekom Malaysia Project at Accenture Malaysia

Argo Antono

Sales and Technical Support Manager for ASEAN

Novrizal Syam

Chief of Corporate Innovation at PT Elnusa, Tbk

Dhony Wibowo

Business Analyst at PT. XL Axiata, Tbk

Anto Reksoprodjo

VP Commercial at PT. System Energi Nusantara

Popy Muliana

Product and Channel Marketing Manager di PT.Microsoft Indonesia

Audi Yusuf

Service & Sales Contact Center Professional

Christian Sinaga

PwC (Capital Project & Infrastructure)

Riyanto Citrosuwarno
Nucky Djatmiko
Darma Sayoga

National Commercial Manager at Johnson & Johnson

Soni Radius Wibisono

Automation Solution Center East Asia at Schneider Electric

Hans Bax

Marine Reefer consultant at Hans Bax Consultancy

MA WILIANTO
Mira Kusumowardani

Account Executive at Nike Indonesia

Basori Mr.

Direktur di PT. Elka Cipta Solusi

Yusuf Aria Putera

Corporate Banker - Trade Finance Specialist at DBS Bank

Rian Tjiang

Marketing Communication and Intelligence Manager at Panca Traktor Indonesia

Natria Trimartono

Head of HR at Ciputra Group

Sajeev Nair
Anthony Rodriguez
Gary Lim

Software Engineer at Apple SPG

Iain Wallace
Adam Baker

Data Scientist at Babylon Health

Pawel Kedziora

Senior Software Engineer at JUST EAT

Stefano Restaino

Full Stack JavaScript Engineer Contract

David Anaya
Adam Gill

Technology Director & Co-Founder at Vivid.Travel

Kelechi Adiele

C++ Developer at Barclays Investment Bank

Joe Birch

Senior Android Engineer at Buffer, Google Developer Expert for Android, Android Instructor at Caster.IO

Serafin Motos

Technical Expert In Web & Cloud Technologies

Josef Wasinski

Co-Founder at Wayhome (formerly Unmortgage)

Bence Monus

Finding the silver lining of the cloud.

Ben Caster

Technology Marketing Professional

Adam Breeden

Co-Founder: Bounce, Puttshack, Flight Club, All Star Lanes, The Lonsdale, Founder: Social Entertainment Ventures

Nicola Constantinou

Head of Customer Experience at Wm Morrison Supermarkets Plc

Terry DTM

★ ★ ★ ★ ★ Experienced Keynote Speaker | Self Esteem Architect ✔Helping Professionals be exceptional Speakers ✔

Satya Nadella
Yasmin W.
Looking for colleagues of Chris Shelby at Company Inc?