Stefan Porter's Email & Phone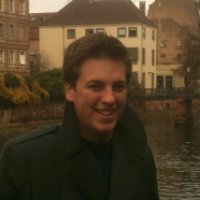 Stefan Porter
Founder & CEO @ Heartier
Stefan Porter Contact Details
London, Greater London, United Kingdom
Founder & CEO @ Heartier
FMCG Consultant @ Freelance
Buying & Import Consultant @ XOYO Stores
10 A* GCSEs, 5 A AS & A Levels @ RGS Worcester
I'm an entrepreneurial business leader with a passion for food and drink. I relish challenging, fast-moving and growing environments and crave responsibility and people management. I thrive when solving problems, delivering change, developing new products and managing complex commercial relationships.
Founder & CEO @ www.marketporter.com - Overarching management responsibility for b2c Online Artisan Food Retail Network. - Complete
ContactOut is used by
76% of Fortune 500 companies
Similar Profiles to Stefan Porter
Mollie Reynolds

Creative Problem Solver I Change Agent I Orchestrator

Meg Craig

Sales Rep at Corporate Facilities, Inc.

Samik Sarkar

Sr Basis Consultant at Sharp Electronics

Dyana Demarco

Independent Design Professional at Art Clque

Annette Horvath

Vice President of Patient Services

Michael Skweres, CPA, CFF, CGMA

Forensic Accounting Expert & Business Interruption Insurance Claims Professional

Lee Keeler

Owner of Framed Image, Fine Art Gallery, Custom Framing & Residential Art Consulting

Kunal Karki

Associate at Warburg Pincus LLC

Lauren Endres

Channel Sales Manager at Advanced Integrated Technologies

Eddie Hudson

PM/Sales/Audio Engineer at Miller Pro Audio Llc

John Sowada

President at Leighton Broadcasting

Kevin Merges

Executive Director of Global Education Programs / Director of the Innovation Center

Navi Viswanathan

Vice President, Technology

Lisa Coston

Controller at OneEnergy Inc

Filipp Pogostkin

Marketing and Sales Specialist

Marcus Hibdon

Communications and Public Relations Manager at Travel Portland

Kristina Mielke-van Loben Sels

Winemaker at Arbor Crest Wine Cellars

Dick Axelrod

Transforming business interactions into collaborative, human experiences

Shay Eskew

Vice President, Client Services at EnableComp, LLC

Gage Couch
JP Dahdah

CEO at Vantage Self-Directed Retirement Plans, LLC

Shehzad Jamil

Mobility Architect at Cintas

Eric Fontaine

Co-Founder at Coconut | Premium and Cost-Effective Cloud Video Encoding

Aziza Traore

CEO, AZ Media Communications

Joy Limanon

Media Relations and Marketing Professional

Ivor Kiwi

Operations | Business Development | Client Relationship Management | Healthcare | Financial Services

Stephanie Ciancio
Terry DTM

★ ★ ★ ★ ★ Experienced Keynote Speaker | Self Esteem Architect ✔Helping Professionals be exceptional Speakers ✔

Satya Nadella
Jare Fagbemi

Web Engineer at Robinhood - We're hiring!

Li Ma

Software Engineer at Video Analytica

Yang Xia

Software Engineer at Google

Christopher Sherman

Software Development Engineer at Amazon Music ?

Rashi Maskara

Senior Growth Manager at Ipsy

Aditya Mittal

Backend Engineer at Compass | Ex-Yahoo | Georgia Tech

Dharmendra Prajapat

Business Development at LeadSquared

Mohit Mamoria

Managing Partner at Authorito Capital · Decentralization Educationist

Ankur Warikoo

Founder nearbuy.com, Mentor, Angel Investor, Public Speaker

karne prudveer

HR Associate at Tenpath Solutions

Ousmane Camara

BIG DATA & Cloud Engineer chez Bpifrance

Michael Gonin

head of Application Security chez Edenred

Julien Harazi

Marketing Digital & Lead Generation | Transformation digitale | Accélérateur de revenu | Cloud | Passion for Tech & Data

grégory eve

Solution Architecte chez Smile

Stéphanie Quaglio
Romain Lacombe

Founder & CEO at Plume Labs | TED Fellow

Mehdi Bahri

PhD student in Geometric Deep Learning

Yasmin W.
Looking for colleagues of Chris Shelby at Company Inc?