Siddhartha Sandhu's Email & Phone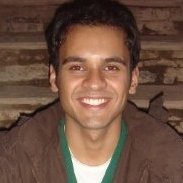 Siddhartha Sandhu
Student Programmer- Part Time @ USC Norris Comprehensive Cancer Center- Informatics
Siddhartha Sandhu Contact Details
Los Angeles, California, United States
System Engineer @ Tata Consultancy Services
Senior Software Engineer - Data Infrastructure @
Grindr
B.Tech Honours Roll, Computer Science and Engg. @ Guru Nanak Dev University
Professional work experience of 2 years with one of the worlds leading IT consultancy firms i.e TCS Tata Consultancy Services, a penchant for solving problems and a bit of sense of humor. I am a very versatile person with diverse technical background.
Research Assistant @ Skills Used: NLP, ETL, Python From August 2014 to November 2014 (4 months)
ContactOut is used by
76% of Fortune 500 companies
Similar Profiles to Siddhartha Sandhu
Jonas Templestein
Louise McCarthy

INed at Recognise Financial Services

Brendan Okoronkwo

Research & Recruitment Consultant

Sarah Oliver

Recruitment Consultant at Hewitson Walker

Tom Goodwin

Head of Futures and Insight at Publicis Groupe

Jennifer Yeko

Recruiter, Ninja Recruiting; Publicist, True Talent PR

Martin Freeman

Sr Global Talent Sourcing Consultant - (NYSE Listed MDLA)

Fabiola Patino

Senior Recruiter at Atlassian

Debra Miller Fleischer

Global Program Manager, IBM Cloud Client Success. Develop sales training and drive business growth in cloud computing.

Mishelle Brooks
Kevin Lewis

Business Growth Specialist at Solutions Driven 0141 212 8092

Angie Wang

Technical Recruiter at Palantir Technologies

Stephanie Patterson

Dispatcher/Field Administration Associate at Aera Energy LLC

Debbie Lee

Engineering Recruiting @ Dropbox

Nazia Khan

Consultant Litigation Solicitor

Yuichi Kurosawa
Chris Robertson
Mike Cannon-Brookes

Co-founder/Co-CEO - Atlassian

John Erickson

Chief Product Officer - USA at Wawanesa Insurance

Myrna Velasco

Compliance | Controller | Regulations | Administration & Finance Director | Commodities | Food Industry | Energy

Jia Tam

Software Engineer at Google

Dimitri Dadiomov
Julianne Sachs

Senior Vice President Global Banking and Markets Technology and Operations at Bank of America

Gregory Wolljung

SVP Logistics at Dean Foods

Christy Schumann

VP Operations | General Manager | Business Operations | Management Consulting | Strategy | P&L | Data Analytics

Oliver Hirning

Global Purchasing Director

Sachin Bhargava

ICO Advisor, Serial Entrepreneur, CryptoCurrency Investor, Advisor to Blockchain Startups, CO-Founder: Kakushin.tech

Zackery Smith

Seasoned game developer looking for new opportunities!

Frank PMP

Senior Program Manager at Phillips-Medisize

Kim Saldanha
Lori Digulla

Vice President Supply Chain at Starbucks

Sourabh Bhosale

Senior Sales Engineer @ Sumo Logic

Marcel Heide

Head of IT Vendor Management at Rabobank

Jenna Terrell

Audit Senior Manager at KPMG US

Mark Stauder

Mechanical Engineering | Medical Devices | Injection Molding | Project Management | Product Development | R & D |

William Hilsman

Vice President Business Development at Booz Allen Hamilton, Inc.

Gabriel Krieb

Chairman and CEO at Chosen Foods

Emily Baratzadeh

Sr. Marketing Manager at Chowbotics

Shivangi Patel

Senior Engineer, Software at Thermo Fisher Scientific

Gerard Torres

Development Manager at InEight Inc.

Weisong Wang

Cloud Devops/AWS Certified Solutions Architect associate

Chris Noble

Director of Marketing at Masco Cabinetry

Uday Hardikar

Executive Vice President, Engineering and Product Development at Comar, LLC

Praveen Bharathi
Jeffrey Foreman

Healthcare Entrepreneur & Investor

Percy Davila

VP Procurement EU | Global Procurement | Procurement Consultant | Hospitality | Facilities Management | Asset Management | Property Development

Mudassir Latif

Member of Technical Staff at Pure Storage

Jeffrey Howe

Technical Lead at REACH NOW

Mark Alfonso
Shannon Bunn
Looking for colleagues of Chris Shelby at Company Inc?