Shevan Goonetilleke's Email & Phone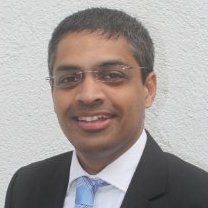 Shevan Goonetilleke
Senior Manager - Digital Media @ Deutsche Telekom
Shevan Goonetilleke Contact Details
Programme Manager/Client Services Manager @ Virtusa
Senior Software Engineer / Technical Lead @ Virtusa Pvt Ltd.
@ Manchester Metropolitan University
Shevan Goonetilleke is a senior technology executive with over 15 years global experience in delivering programs within IT and Telecommunications sectors. Before WSO2 he worked for Deutsche Telekom UK where he led delivery and deployment of digital products across the T-mobile footprint in Europe. Prior to that he was at Virtusa Corporation for 10 years, where he
ContactOut is used by
76% of Fortune 500 companies
Similar Profiles to Shevan Goonetilleke
Tim Coddington

Update: CTO Co-founder at NuSpatial - Looking for SW Engineers to hire 1-5yrs experience nuspatial.com/careers

Guillaume Tarayre

Chief Information Officer

Benjamin Shecter

Software Engineer at Cerner Corporation

Raymundo Piedra

iOS/macOS Engineer at Avail Medsystems

Ryan Rapetti

Controls/Systems Engineering Specialist at Aerojet Rocketdyne

Jose Perez

CEO at Tecnoconsult USA Corp

Keenan Conrad
Danny Shporer

Senior Software Engineer at Radware

Tristan Oker

Director of Business Development @ WeSupply

Jacob Kouhana

Enterprise Account Executive

Monica Kough

Director, Talent Development at Adobe

Sharron (Altberg)

Global Marketing Leader | Product Marketing | Strategic Marketing

Jaya G.
Josh Lucas

Web Developer | Entrepreneur | Blockchain Enthusiast

Dhilly Babu
Autumn PMI-ACP

Sr. Director, Strategic Initiatives at S&P Global Ratings

Susan V.

Digital Marketing | International at Norwegian Cruise Line Holdings Ltd.

John Wares

Head of Business Intelligence at Spark - Bringing Energy to Life

Jason Kroh

Chief Technical Officer at Strados Labs

Paul Helter

Owner at Retlek Systems Inc.

Tammy Harper

Chief Human Resources Officer at Computer Aid, Inc.

Beth Beswick

VP Human Resources at Carteret Health Care

Matthew Ratzloff

Director of Engineering, BitlyIQ at Bitly

Lee Catlow

Strategy & Operations Consultant - Capital Markets at Deloitte

Pierre Fillard

Founder & CSO chez Therapixel

Ghufran Rizvi

Chief Operating Officer / Partner

Chapman Wright

Director, Process Development at Generation Bio

Robert Moore
Randy Spiess

Management Consultant for Software Solutions

Edmond Hirota
William Dib

Be high quality, demand high quality

Nuttakorn Benjamasutin

Software Engineer at Microsoft

Paul Cowles
Kenneth Yip

Entrepreneur, Mobile Engineer, Growth Hacker

Ani Tumanyan

Software Development Professional

Steven Singer

Founder & CEO at Fody Food Co. (Co-Founder & formerly CEO Glutino)

Neil Williamson

Software Developer. Avid Learner. Problem Solver.

Ish Marwaha

Software Engineer at SecureKey

Alison Gordon

CEO at 48North Cannabis Corp.

Lindsay Liptok

Head of Marketing at Uber Canada

Babak Abbaszadeh MD, MBA

Vice President Medical Affairs at Bristol-Myers Squibb

Jamie Weatherby

Full Stack Engineer at Points

Crystal Kellie-Milo

Senior Advisor, Major Projects and Liquids Pipelines

Randy Cass

Founder of Nest Wealth and Fintech Innovator

Paul Brousseau

President at JUICE Mobile

Thanh Chi

Software Developer at Ultimate Software

Thomas Pierce

Student at University of British Columbia

Martin Rancourt

Senior Software Engineer at Tesla

Jas Rai
Peng Cheng

Love to exploit distributed computing paradigms for all kinds of weird things :-]
Looking for colleagues of Chris Shelby at Company Inc?