Sherry Zimmermann's Email & Phone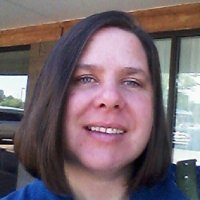 Sherry Zimmermann
Category Manager, Supplements @ Natural Grocers by Vitamin Cottage.com
Sherry Zimmermann Contact Details
Category Manager, Supplements @ From June 2012 to Present (3 years 7 months) Front End, Perimeter & Housewares Category Manager @ From October 2010 to June 2012 (1 year 9 months) Assistant Vitamin Coordinator @ From October 2006 to October 2010 (4 years 1 month) Office Manager @ From 2002 to 2006 (4 years) Customer Service Representative
ContactOut is used by
76% of Fortune 500 companies
Similar Profiles to Sherry Zimmermann
Luke Hamm

Sr. Research Associate at Pronutria, Inc.

Tom Gaffney

Southern Region Sales Manager at Euro-American Brands

Erin Bruemmer

Senior Quality Control Assistant at Althea Technologies

Megan McMullen

Director of Development at Read Alliance (READ)

Judi Cestaro

I can empower you to take small steps that lead to big strides in your journey into wellness

Chris Cates-Lopez

Founder/President at Your House Boxing Club & Community

Michael McManus, P.E.

Deputy District Director Construction at California Department of Transportation

Carmelita Hart

Director of Marketing at Hulcher Services

Yujia Peng

Research & Development intern at ANSYS, Inc.

Asma Lat

Medical Science Liaison at Theravance Biopharma

Natalie S. Roofner

Practice Manager at Implant and Comprehensive Dentistry

John Santiago Jr.

Program Analyst at Command Alkon

Christopher Riling

Supply Chain Professional

Nick Gliozzo
Rita Wray

CEO at Wray Enterprises, Inc.

Rick Ell

Captain , Instructor at Skymark Airlines

Chelsea Eustace

District Sales Manager at Coca-Cola Refreshments

Donald Andrews
Mary Ann Bella

Freelance Journalist | Multimedia Producer | Feature Writer

Aleeza Cooperman

Senior Vice President at Guy Carpenter

Tara Bani-Hashemi

Research Coordinator UCSF Benioff Children's Hospital

Stacia Waddle

Optometrist at The Eye Specialists of Ohio

Fangfang Du

Senior Transmission Planner at PacifiCorp

Juliet Garcia, MSIS, CSM

IT Project Analyst at First American Title

Nathaniel Cleveland
Kath Holland

Landscape Designer at Blue Newt Landscape Designs

Wendi Patrick

Director of Marketing and Public Relations at Savannah Christian Preparatory School

Tuan Pham

Engineer - ExxonMobil at Bechtel Oil, Gas & Chemicals

Purvi Sonia Davé

Senior IT/Business Systems Manager

Caroline Saba

Communications Director at UpSpring PR

Terry DTM

★ ★ ★ ★ ★ Experienced Keynote Speaker | Self Esteem Architect ✔Helping Professionals be exceptional Speakers ✔

Satya Nadella
Lutz Beck

Be disruptive, be innovative and a game changer

Leanne Poon

Business Development Analyst

Jack Maxwell

Senior Product Designer at Spotify

Dave Greiner

Co-founder at Campaign Monitor

Adam Pellet

Senior Ruby Developer at Dius

Andrew Hammett

Senior DevOps Engineer | Build Engineer | Cloud Engineer

Gareth Manuel

Software Development Manager at Orchard

Matt Siddons

Chief Marketing Officer - Australia at Purplebricks Group PLC

James Sycamore

Specialist Lending Recruitment Consultant - banking and financial services at Randstad Australia Pty Ltd

Anastasios Kichidis

Senior Software Engineer at Deliveroo

Sotirios Karanasios
Brad Catlett

Senior Software Developer

Sandile Keswa
Haojie Zhang

Software Engineer at Facebook

Bruno Alvisio

Senior Software Engineer at Fortanix

Jeff (inactive)

Strategic Finance Leader | Drives Growth and Profit | FP&A | Analytics | Controller | Org. Design | Business Development

Andrew Rankin

Manager, Lead DevOps Engineer at Validic

Yasmin W.