Shelly SPHR's Email & Phone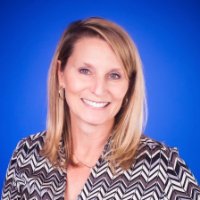 Shelly SPHR
Human Resources Director @ webMethods (now Software AG)
Shelly SPHR Contact Details
Head of HR Business Partners/Learning and Development @
Atlassian
ContactOut is used by
76% of Fortune 500 companies
Similar Profiles to Shelly SPHR
Arthur Frisch

Emerging Technology Expert and Investor

Chris Jasinski
Nick Dechenne

Lead Project Manager at Forge Graphic Works

Thu Lai

Senior Analyst, Corporate Strategy & Ventures at Credit Suisse

Lee Ann Russell

Director, Colleges of Customer Service JetBlue University

John McKinven

President Consumer Division The Kansas City Steak Company

Michelle Ferber

Associate Channel Marketing Manager: Walmart and Sam's Club at General Mills

Kenny Golds

Highly Trusted Mobile Wireless expert to CXO's

Alysha Connelly

Store Manager at The Childrens Place

Dean Quigley
Anne Picone

Director, Marketing Services at Marketsmith, Inc.

Laura Jamer

DIRTTbag | WEF Global Shaper | Philanthropist | International Speaker

Mike Biggers

Director of Lewisville Operations for Huffines Auto Group

Bubba Hunt

Owner at RE/MAX Eagle Creek Realty

Jordan Chambers

Brand Sales Specialist at Arrow Electronics

Lee LaGraize

Vice President, Central/East TN/AL Area Manager, Regional Sales Manager

Bernard Paul-Hus
Dan Dragone

Extremely Lucky Music Lover, Outdoor Lover and provider of attractive office spaces @ Sedgwick Business Interiors

Goose Kearse

President, Misty Mountain Threadworks

Brandon Vires

Customer Deployment Readiness Team at Lenovo

Scott Hoolahan

Mortgages done better. Finally.

Gavin Kaysen

Chef & Owner at Bellecour Restaurant

Kelly Acheson

Director of Product, USA at Pleasant Holidays

Odell Riley

Great Vision = Great Success --> Innovate, Transform, Grow, Develop

Steven Rezentes

Senior Human Resources Business Partner at Irvine Company

Amy CPDT-KA

Cont. Ed. Manager (Oakland University); Director Center for Human Animal Interventions; Licensed Professional Counselor

Leigh Bateman

Business Owner at Magical Vacation Homes and Orlando Vacation Homes Inc.

Gerald Eighmy

Supervisor at American Turned Products

Vinoth Kumar T

Business Analyst at Techsol Corporation

Shannon Carpenter
Terry DTM

★ ★ ★ ★ ★ Experienced Keynote Speaker | Self Esteem Architect ✔Helping Professionals be exceptional Speakers ✔

Satya Nadella
Mohammad Sanatkar

Senior Machine Learning Engineer - Vision - Perception

Daniel Biezonsky

Director of Sales and Team Leader - West at DORMAN PRODUCTS (DORM)

Rob Brambley

Software Engineer at Branch International

Emory Petermann

Senior Software Engineer at Neighborly

Brian Boctor

Lead Angular Front End Engineer at Accu-Trade

Andy McDonald

iOS Developer at Think Jineus

Nelson Pecora
Brad Hunter

Software Engineer at Airbnb

Ryan McNamara

Business Manager at Silverline

Stephen Richey

Research Executive Committee - Member at The US Oncology Network

Ben Weiss

Marker | Founder, Crook & Marker | Founder, Bai Brands

Rahul Kumara

Software Developer at Microsoft

Jerry McNamara

Medical Device Consulting

Aftab Khan
Charlie Helin
Amy Guo

Product Manager at Facebook

Valerie Chang

Software Engineer at Microsoft

Yasmin W.
Looking for colleagues of Chris Shelby at Company Inc?