Shannon Zhang's Email & Phone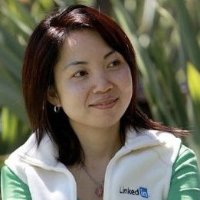 Shannon Zhang
Staff Software Engineer @ LinkedIn
Shannon Zhang Contact Details
San Jose, California, United States
Passionate about building great user experience and fast performant applications that can change people's lives, in a fun, exciting, and challenging environment. Specialties: Experience with Java, Dynamic HTML, JavaSscript, CSS, XML
Staff Software Engineer @ CNC - Content Team • Leading the development on LinkedIn's Influencer program, which is the publishing platform for all industrial experts. Developed many
ContactOut is used by
76% of Fortune 500 companies
Similar Profiles to Shannon Zhang
Jamie Marceaux
Samantha Fowler

Operations Manager at Griffis Residential

Marcin Szudek

Operations Associate at American Corporate Partners (ACP)

Jim Kotwis
Alyce Conti

Real Estate Acquisitions and Development Executive

David LeGrand

Director of Strategic Marketing - Industrial Specialties at Ingevity

Neda Mohandessi

Administrative Assistant 3 at T-Mobile

John Feriancek

Chief Financial Officer at Applied Adhesives, Inc.

Philip Hansen

Enterprise Account Executive at Miva, Inc.

Shicheng Guo

Postdoctoral Fellow at University of California

Ken Knueven

Director of US Sales at LeaseWeb

Brenna Miller

PEO Centric Sales Rep at HROi- A Paychex Company (NASDAQ: PAYX)

Larry Bathen

Remarketing Manager at Enterprise Fleet Management

Xiaosi Li

Tech Leader. Hiring SDM / Principal SDE / SDE in Seattle and Virginia

Mark Guth

Director Business Development at Tata Consultancy Services

Terry Shadwick

Founder Of An Award Winning Company, Known For Amazing Employees & Service, BluSky Restoration Contractors, Inc.

Gabriel connections

Sr. BDM at Intone Networks

Cameron Thompson

Culinary Director at Farm Burger

Vanessa Rozier

Vice Consul, U.S. Consulate in Rio de Janeiro

Mathew Laughlin

Director of Sales Training at Brookdale Senior Living

Kevin Rich

Director of Sales at The Cybermaniacs

Kristopher Nielsen

Talking about the most amazing cars in the world, every single day.

Paula Infranca

Employee Relations Manager at Burns & McDonnell

Travis Ashworth

Director, US Card Partnership Management at Barclaycard

Milanka Muecke

Director, Public Relations & Communications at Lenovo

Cody Marlatt

Regional Manager - Commercial Sales VMware

Billy Walsh

Staffing Coordinator - Contract Healthcare at Green Key Resources

Bart Vickrey

Broker/Owner of Bart Vickrey & Co Real Estate. Founder at Real Estate Good Life

Terry DTM

★ ★ ★ ★ ★ Experienced Keynote Speaker | Self Esteem Architect ✔Helping Professionals be exceptional Speakers ✔

Philip Ashton

Founder & CEO of 7Bridges

Lisa Teuber

HR Assistant & Recruitment Specialist at EVBox

Praveen Kumar

Devops /Middleware Engineer at Wells Fargo

Joe Leonard

Senior Software Engineer at Synergist Computing

Kang Zhang

Software Engineer at Google

Bee Shapiro

Contributing Columnist at The New York Times, Founder of Ellis Brooklyn fragrances

Cassandra Todd

Chief Operations Officer at Daily Harvest

Vinay Mandhadi

Senior UI Developer at Intuit

Jacqueline Ta

Full stack developer, team lead

Jonathan Guarino

Software Engineer at Google, Inc.

Noopur Vyas

Engineering Manager at Expedia Group

James Grady

Senior Software Engineer at Duo Security

Sam Said

Front End Developer | actively seeking new opportunities

Jacob Ilin

Software Engineer, Entrepreneur

Ed Baker

Father, Husband, Investor, Entrepreneur. Previously VP of Growth at Uber and Head of International Growth at Facebook.

Bianca Lopes

Co-Founder of Talle. | B in the Know Host & Public Speaker| Identity Strategist & Consultant

Mark Shearer

Software Engineer at Evlos Technology

Pete Harteveld

Senior Vice President, Worldwide Sales and Business Development at Compuware

Yasmin W.
Looking for colleagues of Chris Shelby at Company Inc?