Shahreen Chowdhury's Email & Phone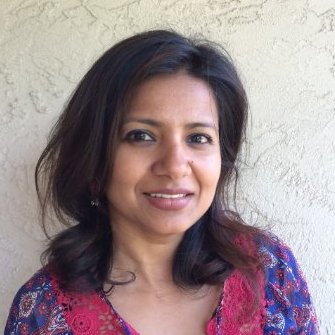 Shahreen Chowdhury
Sr. Global Integrated Marketing Manager - Professional Services @ Workday
Shahreen Chowdhury Contact Details
Sr. Global Integrated Marketing Manager - Professional Services @
Workday
Masters in Business Administration @ University of Colorado Denver
Committed, visionary Marketing and Project Management Professional, with the ability to identify and drive new concepts, navigate seamlessly through organizations, and deliver beyond expectations. Apply exceptional management and problem solving skills necessary to develop and deliver innovative marketing solutions. Serve as an effective liaison with hands-on experience encompassing program and project management across B2B high technology, B2B
ContactOut is used by recruiters at 76% of the Fortune 500 companies
Similar Profiles to Shahreen Chowdhury
Steve Keylin

Principal Software Architect at Sapiens

David Dekel
Elena Kinard

Director at A.M.G Medical ltd

Asaf Reuveni

Head of R&D, Premium Services at Wix.com

Lily Goldstein

Director QA at Medial EarlySign

Maor Tzabari

Web Developer at Keypath Education

Moshe Medina

Mems Engineer at Innoviz Technologies

Shahaf Rilsky

Project Manager at The Sara Fine Center for New Media Literacy

Yael Spada

An entrepreneurial executive with over 20years of experience in dynamic market leading enviorments

Hadar Neumann

MBA Candidate at Harvard Business School

hadar polak

Product Development Manager at Keter

Eli Mond
Adam Lynton

Managing Editor at CarBuzz

Saar Gershon

PhD Candidate, Hebrew University

Ariel Feitelberg
Tal Drigov

Senior IT Manager at Mellanox Technologies

Radik Komarnitsky

Algorithm Developer at Taboola

Dana Dahan

Director of product at LATTO

Shmulik Berger

Procurement Manager at Bank Leumi , Israel

Emma Sass

Senior Content Writer at Five Blocks

Ilan Shufer

Chief Architect & Near Horizons manager (Technology and Strategy office), BTO Apps, HP Software

Yaniv Vidavsky
Nitsan Levy

Physicist (Electro-optics), System engineer & Manager (Project manger, Electro-optics R&D manager)

Nancy Shapira-Aronovic

Assists Israeli technology companies with their value creation by supporting their GTM and Communications Strategies.

AMIEL DAVID

COO & Co Founder at Zero Egg

Guy Tenenbaum

CRM Marketing Manager at 888.com

Efim Lerner

Co-Owner & CTO at BLER Systems.

Noa Barak

Global Training Manager at AlgoSec

Iris Perl
Shirly Weiser

In-House IP Manager (freelance)

Terry DTM

★ ★ ★ ★ ★ Experienced Keynote Speaker | Self Esteem Architect ✔Helping Professionals be exceptional Speakers ✔

Blake Bauman

Technical Architect at LYONSCG

Suruchi Choudhary
Brian Cheon

Senior Software Development Engineer at Amazon

Ian McCunn

Software Development Engineer II at Expedia Group

Jie Tian

Software Development Engineer at Audible, Inc.

Jiaqi Liu

Software Engineer at Button

Ryan Kabir

Software Engineer at eero

Vartika Singh

Principal Solutions Architect at Cloudera

Gerry SHRM-SCP

Vice President of Operations at National Partners In Healthcare, Anesthesia Practice Management

Karen Segal
Sachin Ranchod

Product Manager, Developer Experience at Slack

Russell Williams

Staff Software Eng at eBay | Internet services | Big Data | Search | Ads | NoSQL

Nicholas Sedney

Mobile Developer for MyHabit

Robin Lassonde

Software Engineer at Google

Venkatesh Vuppala

Cloud Services and Data Engineer at Trend Micro

Ashwini Vishwarupe

Senior Software Engineer at Shape Security

Ross Freedman

Business Development Representative at Jinfonet

Klaire Korver

Demand Generation | Digital Marketing | Growth Marketing | Customer Lifecycle | Retention | Expansion

Yasmin W.
Looking for colleagues of Chris Shelby at Company Inc?