Seb Hoyle's Email & Phone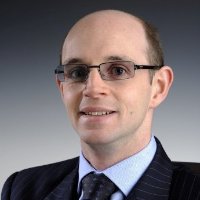 Seb Hoyle
UK/I Supply Chain @ Philip Morris International
Seb Hoyle Contact Details
Lausanne Area, Switzerland
UK/I Supply Chain @ Philip Morris International
Senior Manager - Supply Chain Management and Products Industry Group @ Accenture
Supply Chain and Procurement professional with operations and consultancy experience: • Management consultancy with Accenture and ATKearney • Operations roles with Philip Morris (FMCG) and Wincanton (3PL) Currently responsible for all UK/I Supply Chain activities at Philip Morris including: • Supply planning • Logistics • Customer services • Indirect procurement • General services • Process integration
UK/I Supply
ContactOut is used by
76% of Fortune 500 companies
Similar Profiles to Seb Hoyle
Kent DDS
Avinob Roy

Enterprise Solution Architect at IMS Health

Dominic Delabruere

Software DevOps Intern at Red Hat

Ivan Hopkinson
Lisa Wiernasz

Inside Sales/Office Manager at Connecticut Food and Weighing Equipment

Stacia Giulvezan
Jeff McReynolds
Joe Hohman

Health Benefits Resource for Business Owners, Corporate Financial & HR Executives at Simpson & McCrady, LLC

Byron Evans PMP

Project Manager at Verizon Business

Jesse Brubaker

Director of Christian Education at Loving Savior of the Hills Lutheran Church

Sonny Gamboa

Senior Digital Designer at Cronin

Brooke Towne, SPHR®

Office Manager at FishWise

Miriam Arriaga

Global Delivery Manager - Experis - ManpowerGroup

Beth Elliott

Creative Director at StandardVision

Jackie Issler

Sales Representative @ Newman Paperboard Co.

Javier J. Castro

Recent Communication Graduate of the University of Pennsylvania | Emerging Media & Entertainment Professional

Lourie Fritz

Sr. Integrations Developer

Philip Roberts

Director at Cushman & Wakefield

Dianne Green

Owner at Integral Fitness Ohio

A. Retina Stewart

Freelance Photographer + Videographer

Peter Eckstein

Software Support Specialist at University of Southern Maine

Colin Comard

Student at Oregon State University

Suzanne Hayles

Sr. Forecasting Analyst at VF Corporation (Reef)

Shaheen Mohammadipour

FST II/Investigator at Securus Technologies

Maegan Easter

Pharmacy Manager at Hen House

Anil Dhingra

Sr. Technical Marketing Manager, Data Center & Cloud Marketing

Donovan Pullen

Chief Operating Officer at ORO AGRI

Aline Anh Mai

Emergency Medicine Physician at Emergency Medical Management Associates

Ellie MacKenzie

Sales Manager at Sea Crest Beach Hotel

Kishore Jalleda

Global Head of SRE, Developer Services at Microsoft

Lisa Tran

Chief Revenue Officer/Start-Up Advisor

Lori Cunningham

Director of Talent Acquisition

Josh Luber
Jason Bingham

President, Residential HVAC and Supply

Colby Palmer

Technology executive, platform architect & team leader

Greg Dennison

Regional Sales Director, Central and Southeast US, LATAM SignalFx, a Splunk company

Patrick Brandt
Catherine Gore
Margarita Margaritis

Account Executive at MicroStrategy

Melinda Chao

Lead Product Manager at InVision. Formerly of Glossier, Rent the Runway, Etsy, and American Express.

Jan Swartz

Group President, Princess Cruises and Carnival Australia

Doug Schaedler

Co-Founder & CEO at Homee

Jennifer Ralph

Director of Human Resources at Peterson Management LLC / Peter G. Peterson Foundation / Peterson Center on Healthcare

Jared Stone

Innovation in Financial Technology

Graydon Klassen

Professional MatchMaker for the Talented Technical

John Slade

C-level executive w/ 23 years in leading start-up and large financial, technology and consumer services companies.

Terry DTM

★ ★ ★ ★ ★ Experienced Keynote Speaker | Self Esteem Architect ✔Helping Professionals be exceptional Speakers ✔

Satya Nadella
Yasmin W.