Scott Fiorina's Email & Phone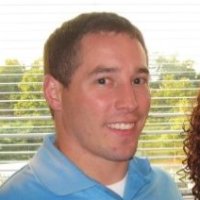 Scott Fiorina
Company Name STERIS Corporation @
Scott Fiorina Contact Details
Cleveland/Akron, Ohio Area
Company Name STERIS Corporation @
Web Developer @ Distributed Network Software, LLC
BA @ Mercyhurst University
Project Manager @ -Lead cross-functional project team and manage project deliverables. -Assess business needs and propose innovative solutions that support operational objectives. -Develop user requirements documents, develop the system architecture, and implement the solution. From December 2012 to Present (3 years 1 month)
Scott Fiorina is skilled in: Microsoft SQL Server, CSS, C#, SQL, ASP.NET, Troubleshooting,
ContactOut is used by recruiters at 76% of the Fortune 500 companies
Similar Profiles to Scott Fiorina
Robert de Moel
Umut Engin

Sales Director at Orgadata Middle East JLT

Ahmed Osman

Junior Associate at McKinsey & Company

Mohamed Sammakia

Chief Executive Officer, Investcorp U.A.E

Alan Hall
Makarand Shirgaokar

Head, Operations-Logistics. at International Maritime and Aviation LLC

Ben Boenk
Matthew Day
Dinah Khattab

Specialist - Marketing Events & Sponsorships

Joseph Antony

Manager , Financial Crime Compliance Risk Assurance, MENAT (Current Position) at HSBC Bank

Mohammad Yousif

Real Estate, Engineering and Construction Consultant

Farah Farooq

Senior Specialist - Talent Acquisition

ronnie khajotia

DIRECTOR at MASTERBAKER MARKETING

Carlo Frigerio

Managing Director, Australia at Fotowatio Renewable Ventures (FRV)

Amit Suri

Managing Director at ASSA Advisors DWC-LLC

Kelsey Paquin

Acting Director, Digital & Corporate Communications at Cleveland Clinic Abu Dhabi

Stuart Schriver

Looking for new opportunities

Chaitanya Karanam

Air Freight Capacity Management Specialist at DHL

Basavaraja Kolahalu

Sr. DGM - Procurement at SHAPOORJI PALLONJI MIDEAST LLC.

Mounir Chentouf

Regional Marketing & Digital Manager at AXA Insurance Gulf

Dr.Yasir Alnaqbi

Assistant Director General - Leadership and Government Capabilities at Prime Minister Office - UAE

Jamshed Patel
Jens Fussing

Technical Director at BG&E Consulting Engineers

Graeme McMillan
Khaled Alosman

VAR Pre-Sales Consultant at Netgear

Ruth Mulhern

HR Business Partner at Clifford Chance LLP

Hikmat Traboulsi

Retail/Distribution - Luxury / Lifestyle / Fashion / Beauty - Middle East & Africa Region

Giambattista Atzeni

Senior Director, MIddle East, BNY Mellon Wealth Management

Kaushik Dange

Senior Manager - Sales & Marketing

Ranveer Jain

Director, Digital Solutions at Visa

Terry DTM

★ ★ ★ ★ ★ Experienced Keynote Speaker | Self Esteem Architect ✔Helping Professionals be exceptional Speakers ✔

Yasmin W.
Ed Palmer

Sr Manager, Diversity & Inclusion Recruiting Programs at Activision Blizzard

Lawrence Zoldowski

Senior Developer at Bounteous

Anant Kishore
Jérôme Aksogut

Full Stack Developer at Societe Generale Corporate and Investment Banking - SGCIB

Homam Alatrash

Software Development Manager at Amazon - Hiring leaders & engineers!

Matt Denny

Account Executive at Yardi

Ionut Trestian

Senior Software Development Engineer at Amazon Web Services (AWS)

Gagan Bajaj

Analytics Director at Google

Justin Leigh
Anand Patil

Aligning Business and Technology

s sidd

Senior Developer III at T-Mobile

Alys Martin
Graeme Duke

Solutions Manager at DXC.Technology

Chirag Butani

Actively looking for AEM Fullstack Developer

Van Pham
Carla Rummo

SVP of Customer Relationship Marketing & Ecommerce at Serena & Lily

Parvej Batada

Staff Software Engineer at Visa

Scott Chancellor

Chief Product & Technology Officer at Apptio
Looking for colleagues of Chris Shelby at Company Inc?