Samiur Rahman's Email & Phone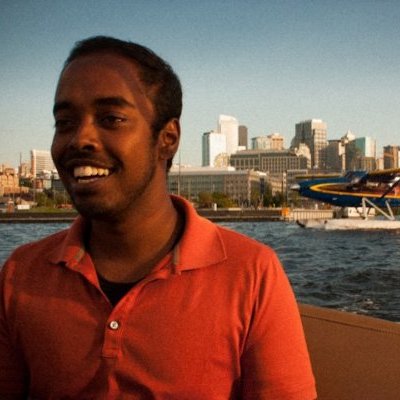 Samiur Rahman
Visiting Researcher @ University of Southern California
Samiur Rahman Contact Details
San Francisco, California, United States
I'm a software engineer capable of working across the stack (web, mobile, backend and embedded), focusing primarily on data science, algorithms and machine learning. I want to create the next-generation of intelligent products using modern machine learning and neural networks. I'm particularly passionate about employing deep neural networks to tasks that were previously thought to be restricted
ContactOut is used by
76% of Fortune 500 companies
Similar Profiles to Samiur Rahman
Dominic Bilodeau
James Griffin

Regulatory Oversight Director, Privacy at Anthem, Inc.

Mark Bayer

Building Supply Executive

Cristina Soler

Loan Originator at American Bancshares Mortgage LLC

Bryan Schimmel

Associate Financial Advisor at Ameriprise Financial Services, Inc.

Kathleen Waugh

JD/MBA -- Fortune 500 and non-profit experience in Finance, Operations & Technology. Licensed attorney in DC and AZ.

Gretchen Dahlkemper

Political and Campaign Strategist

larry diaz

President and CEO at Larry Diaz Electric Inc.

Cierrah Mciver

Security Analyst, Air Force Life Cycle Management Center

Carter PMP
Abdel Hassan

Application Development Specialist at CIGNA Group Insurance

Sondra Tucker, CPA

VP Corporate Development and Strategic Investments

Angela Nagel
Bob Roofner JD, CPA

Director of Compliance and Tax, United Renovations

David Tan

President/CEO of Point and Click Solutions Inc.

Paul Dinkins

Recovery Audit Marketing Executive

Tara Hernandez

Marketing & Communications Manager at Gerald R. Ford International Airport

Wade Symons

Employee Benefits Attorney at Mercer

Michelle Gross

Community Bank President at State Bank of Bement - Monticello

Julie Jernigan

VP, Network Operations at Magellan Complete Care of VA

Amanda Shapiro

Senior Consultant and Manager at DCI Consulting Group, Inc.

Alex Epp
Patricia Bostic-Akers, PHR

Human Resources Manager at Bimbo Bakeries USA

John Saunders

Embedded Processor/Digital Engineer: at OXFORD INTERNATIONAL (PROTEUS BIOMED)-

Ike Rizvi, LCB

Customs Compliance Professional

Ashutosh Upadhyay

Project Manager & SAP Lead Consultant( SD/CS MM CRM/PI/ABAP/ SAP Work Manager (Mobility)

Jason Washington
Sonia Sharma

Physical Therapist at Alliance Occupational Medicine

Brian Simer

VP - Corporate Development at Integrated Global Services

Yun-Cheng Lin

Senior Engineer at Alibaba Group USA

Koushik Balasubramanian

Robotics Software Engineer at Autonomous driving (stealth)

Max Gordon

Senior Software Engineer at Pivotal Software, Inc.

Aditi Jain

Software Engineer at Google

Charles Xue

Android Developer at Airbnb

Alexander Park

Software Engineer at Vail Systems

Sutapa Ray

Project Manager for Pre-clinical Research at Impel NeuroPharma

Dale Davis

Staff Software Engineer at Juniper Networks (formerly HTBASE)

Joseph DiPierro

Senior Software Developer at Aeries Software

Swati Dwivedi

Senior Software Developer at Oracle

Gianni Matera

Software Engineer at Uber

Chris Beiter

Senior Software Engineer at DocuSign

Michael Perez

Software Engineer at Splunk

Mike True

Senior Software Engineer/Team Lead at AppNexus

Jerry Lin

Software Engineer at Facebook

Trevor Weir

Account Executive at Samsara, Inc

Jingzhi Gao

Software Engineer at LearnVest

Bader Al-Sayer
Terry DTM

★ ★ ★ ★ ★ Experienced Keynote Speaker | Self Esteem Architect ✔Helping Professionals be exceptional Speakers ✔

Yasmin W.
Looking for colleagues of Chris Shelby at Company Inc?
Gwendolyn Wahl
Senior Software Engineer