Sameer Brenn's Email & Phone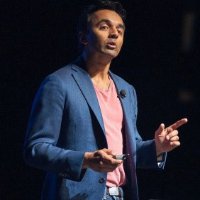 Sameer Brenn
Sr Software Engineer / Tech Lead / Site Lead @ Twitter
Sameer Brenn Contact Details
Boulder, Colorado, United States
Sr Software Engineer / Tech Lead / Site Lead @ Twitter
Investor, Director @ Mimetic Markets, Inc.
Mentor @ Boomtown Accelerator
@ Arizona State University
Customer-focused Software Engineer with a rich entrepreneurial background and a passion for working with smart, dynamic teams to craft scalable, purpose-built solutions for commercial applications. Master in the art of communication with a talent for balancing the demand for shipping code early and often with the need for strong architecture. KEY SKILLS: • Full Stack Software Development.
ContactOut is used by recruiters at 30% of the Fortune 500 companies
Similar Profiles to Sameer Brenn
Erika Ellis

Script Writer and Entertainment Events Publicity Professional

Kristy Giebe

Category Manager at Kimberly-Clark Professional

Jenelle M.S.

Brand Manager at OVHcloud

Maria Himebaugh

Vice President Sales at Marriott International

Kirby CPC

INSURANCE HEADHUNTER --- We make finding the "right fit" in a new position a reality.

Vasu Kohli
John Tauzin

Customer Success Director at Igloo Software

Christopher Pirie

Innovator & Entrepreneur in Biotechnology

William Mackison

Consumer Insights Lead at Perfetti Van Melle USA

Ravi Neppalli

Enterprise Sales at Clarifai

Mark Klaiman

Physician/Co-Founder of Point Performance

Yuri Blazar

Vice President at Aria Development Group

Kyle Boothe

Owner, Bluestone Partners

Paul Neutz

VP Business Development at Array Health

Tom Donoghue

Global Brand Director, Stainmaster brand at INVISTA

Brad Rennick

Corporate Vice President of Industrial Sales at WIKA Instruments, LP

Ray Moore

Sales and Marketing Professional

Guido Ed.D.

CEO and Chief Learning Officer, Minaya Learning Global Solutions LLC

Megan MBA

Director, Strategic Programs, Office of Strategy and Innovation, at Vanderbilt University Medical Center

Eryn Bakewell

Skilled Nursing Consultant

Mrutyunjay (Jay) Vajirkar, P.E., ENV SP

Geotechnical Tunnel Engineer

Kehoe, Mark

Mechanical Department Lead and Project Manager

Norman "Bud" Norman "Bud" Cool

Entrepreneur, Senior Technology Executive and Enterprise Technology Solutions Architect

Meghan Johnson

Manager, Talent Aquisition at Wesco Aircraft

Pengfei ZHAO

CFO / CEO Office Head at USHOPAL

Laura Gorder

Senior Strategist at Saatchi & Saatchi (We Are Saatchi)

Kerry Antezana

Creative Director, Employer Brand at T-Mobile

Jim Salerno

Operations VP & Brand General Manager at FOCUS Brands

Alan Sammis

Director of Business Development /National Sales Manager MERET Products

Terry DTM

★ ★ ★ ★ ★ Experienced Keynote Speaker | Self Esteem Architect ✔Helping Professionals be exceptional Speakers ✔

Paola Fröhlich

Recruitment Expert| Executive Search| Talent Acquisition| Rec-2-Rec| Interim Recruiter| Recruiting Manager

Diana Certan
Lichao Wang

Senior Machine Learning Scientist at Quantcast

Federica Moscato

Lead Software Engineer at Satellite Applications Catapult

Gianfranco Marc Brunetti

Responsabile Comunicazione presso Lidl Italia

Antonio Perrotti

Chief Information Officer at Aviva

Christian Popper Vieyra

Project Chief presso Maserati

Davide Calignano

Front end Developer presso Zalando SE

Othmane LABZAR

FullStack engineer (Javascript/JAVA) Consultant chez EXteam

Yassir MANKARI

SR Software Engineer chez Societe Generale Corporate and Investment Banking - SGCIB

Mustapha EL-KABOUS

Lead Developer chez SiteFlow Solution

Abderrahim SIBARI

A l'écoute des propositions / Freelancer / Webmaster du web-hobbies.com + En Formation libre...

Amine Karmouche

Implementation Consultant at Navetti

Theodor Tirilomis

Prof. Dr. med., MHBA, Cardiac Surgeon, Vascular Surgeon & Thoracic Surgeon, Universitätsmedizin Göttingen, Chief of Pediatric Cardiac Surgery

Sven Krahn

Chief Technology Officer (CTO) bei HRS Group

Felix Schneider
Carsten Grieme

BU Director Ethicon Specialties

Lars Boerger

Vice President Brandowner Management at Neste

Yasmin W.
Looking for colleagues of Chris Shelby at Company Inc?