Robin CGMA's Email & Phone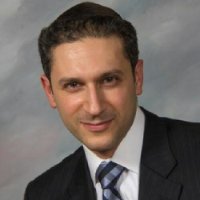 Robin CGMA
Tax Associate @ KPMG US
Robin CGMA Contact Details
Greater New York City Area
Robin has a combined 15+ years experience mainly in the financial services industry working at Big 4 and Midsize Public Accounting Firms at the beginning of his career before moving on to Private companies. Working in public accounting out of NYC, he focused on audits of multi-billion dollar Hedge Fund, Real Estate, Manufacturing, Private Equity, and Mutual
ContactOut is used by recruiters at 76% of the Fortune 500 companies
Similar Profiles to Robin CGMA
Bojana Skarich

Technical Support Engineer

Rick Evans

Owner/Founder/CEO at BakeryEquipment.com

Rob Oldfield

Specialty Sales Professional at Insys Therapeutics, Inc.

Jeff Esq.

I help commercial real estate investors with joint ventures and syndications, transactions and litigation.

Ginger Curtis

Director of Industry Relations & Programming, Global Gaming Expo Events (G2E)

Susanne Manheimer
Andres Echandi

Consultant at The Boston Consulting Group

Laura Fanoe

Experienced Business Account Executive

Stuart Ehrlich
Neill McClung

Principal of McClung Properties, Inc.

Jane Y. Mun

Executive Producer/ Show Runner - America's Best Dance Crew at MTV: Music Television & Warner Horizon

Lanette Davies

Member of the Board of Directors at ACLU of Northern California

Jared Jennings

Senior Engineer at Novacoast

Abbie Weisenbloom

Concert Producer at Self Employed

Dominick Concepcion, MBA

Finance Director at la comunidad

Kerry Egelston

Senior Director of Real Estate, Greystar

Zachary Litvack, MD FAANS

Assistant Professor of Neurosurgery and Otolaryngology at George Washington University

Louis Scott de Martinville

Global Alliance Director, WW KPMG Alliance at Microsoft

Justine Burt

Founder and CEO, Appraccel

Tod Gelwicks

(LION)Buyer/Supply Chain/Logistics

Rich Portmann, CPA, CIA, CFE, CFI

Fraud | Threats Against People | Process | Communication

Max Wellenstein

Web & Interactive Marketing Specialist at Alverno College

Lorraine Fay D. Vigilia

Associate Director, Strategy at Initiative

Michael Gentry
Terry DTM

★ ★ ★ ★ ★ Experienced Keynote Speaker | Self Esteem Architect ✔Helping Professionals be exceptional Speakers ✔

Satya Nadella
Shyam Pullela

VP - Products & Engineering - Cloud Networking & Security

Altaf Rupani

SVP, Head of Digital, Emerging Technologies and Guardian India at Guardian Life

Luciana Telles

Luciana Telles - CMO at Spark Networks

Pavan Mellamputi

Staff Software Engineer at LinkedIn

Riccardo Basile

CEO & Co-founder at Agora

Qiang Zhu

Director of Data Science at Intuit (We are hiring!)

Victoria Hill
Ben Paretzky

Senior Software Engineer at Coupang

Harry Kao

Software Engineer at Nextdoor

Lisa Kraska

Vice President, Optum Talent Acquisition at UnitedHealth Group

Christopher Gregg

Vice President, Global Compensation & Benefits for Honeywell

Stuart MacDonald

Engineering Manager at Skyscanner

Chris Alvino

Machine Learning Engineer

Michael Brown

Software Engineer at Cloudera

Kenny Bain
David Sicilia

Software Engineer at Google

Vipin Yadav

Data Engineer at comScore, Inc.

Yasmin W.
Looking for colleagues of Chris Shelby at Company Inc?