Rich Brooks's Email & Phone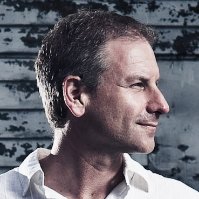 Rich Brooks
Tech Guru @ NEWS CENTER Maine Media - WCSH 6 & WLBZ 2
Rich Brooks Contact Details
By day I run a web design and internet marketing company called flyte new media. We work with SMBs and non-profits to help them increase their online visibility, drive more qualified traffic to their sites, and convert that traffic into leads and business. We help clients improve their search engine optimization (SEO), build audiences with social media
ContactOut is used by
76% of Fortune 500 companies
Similar Profiles to Rich Brooks
Jason Jones
Kris Stewart

Top Automotive Talent Hunter

Timothy Shea

Financial Advisor at Wells Fargo FINET

Jon Brooks

Vice President Partner Success at Loop Commerce, a Synchrony Company

Tina Saunders

Director of Marketing & eCommerce, Nichols

Don Bailey

Project Executive at Winter Construction

Davis Powers

Music and Television Executive

Fernando Pereira

VP Trade Control at HSBC - MBA - Series 7 & 63

Vince Giambalvo

Director of Alumni Partnerships at Action Mailing and Printing Solutions

Adriana Rancadore
Denise Autorino

Founder/Publisher at PASSPORT WINTER PARK and Advertising Sales for FLAMINGO MAGAZINE

Isaac D. Valdez

UT MD Anderson Cancer Center - Medical Dosimetry Student --- Private Mathematics Tutor

Stuart Owens,MD

Associate Medical Director at Hospice of Charleston

Brandon Shoop

AIA (The American Institute of Architects), NCARB

Steve Lyles, Engineering/Continuous Improvement Mgr

Engineering/CI Manager at Johnson Controls

Patrick O'Neil

at Applied Database Technologies

Rhonda Kokot

Managing Partner, Simple Truth

Jon Wiita
Andrew Brown, CAM

A Life Spent Helping Others-Is a Life Well Spent"

Deborah Elizabeth Finn

Moderator at Mission-Based Massachusetts

Juan Agudo
Nathan Jorgensen

Qatar Investment Authority (QIA)

Rick Probst

Vice President - Sales & Marketing

Carol Fink

Director Customer Experience, Lean Six Sigma Black Belt

Gary Geller

Business Development - studioD at Demand Media

Koustubh Kulkarni

Business Transformation | Supply Chain | Strategy & Operations

Shashank Agrawal

Software Development Engineer at Amazon

Jason Jimenez

at Jason Jimenez Insurance Agency Inc.

Jimmy Moscoso

Growth Marketing, Startup Founder, IERG Global Business Leader, Inside.com Investor

Terry DTM

★ ★ ★ ★ ★ Experienced Keynote Speaker | Self Esteem Architect ✔Helping Professionals be exceptional Speakers ✔

Marc Picaud

Freelance Full Stack Web Developer

Yingmin LI

Big Data/Data Science Engineer at BNP Paribas

Marion Gueguen

Consultante en Recrutement chez MAC-ERCI International

Barry Abdoulaye

Founder @ YTechnology.fr - Product & Technical Manager

Louis-Serge Sarte

Head of Social Media [L.I.O.N.] +26K

Jason De Oliveira

CTO at MEGA International | MVP C# at Microsoft

Bélinda Seauve

HR Partner chez LinkValue

Tom Scott

Senior IT Architect / Software Engineer at BCG

Elena Nadolinski

Software Engineer at Airbnb

Chris Lebron

Software Engineer at Condé Nast

John Otto

Executive Director, Supply Chain Management at Merck

Sowmya Halagatti

Application Developer @ Google

Michael Viamari

Backend, Infrastructure and Data Engineering

Jeremy Zhang

Product at Smartcar. We're hiring!

David Kowis

Principal Software Engineer at CoreLogic

Yufei Wang

Software Engineer at Storm8

Eyal Navon
Chris OLeary

Senior Director Fresh Merchandising Kroger Co.

Yasmin W.